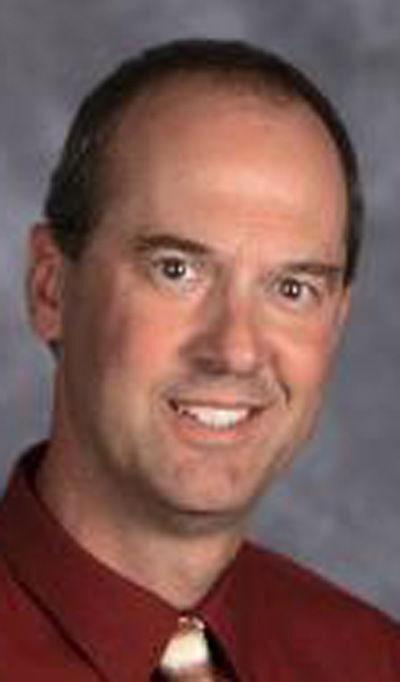 East Helena's school board on Wednesday unanimously selected East Helena High School Principal Dan Rispens as the school district's new superintendent.
The vote took place at a special board meeting following a three-week internal applicant search. Rispens was the only applicant for the position. Board Chair Scott Walter said it was the consensus of the board to search internally first rather than expanding the search.
Rispens has worked in the school district for more than 20 years and serves as principal of East Valley Middle School in addition to the new high school. He holds a master's degree in educational leadership from the University of Montana and a bachelor's in English and secondary education.
Rispens fielded questions from the board members and public at the meeting. He was asked about rewarding moments of his public career, how to move the district forward in these trying times and why he wanted the position.
"I've invested a whole lot of time and energy and my career in this district," Rispens said. "I've watched Ron (Whitmoyer) do this job for 20 years. It's not a position I ever sought out, but I'm ready to make the transition at this time and in this district to provide that leadership we need."
Rispens said it was many years ago when Whitmoyer said he would be retiring soon, but the superintendent did not announce his retirement until this year. It was just two years ago that Rispens finished his certifications and education that would qualify him for a superintendent position. He said it was the district's willingness to roll up their sleeves and do the hard work to understand one another and everyone's needs that compelled him to want to do the job of superintendent.
One point of contention among the board and some members of the public was the board's decision to limit the search to internal candidates. Trustee Martin Balukas said he would be very comfortable with Rispens in the position, but questioned whether it was best for the board to essentially say they know best by not expanding the search.
Walter said he shared this sentiment prior to the interview with Rispens. However, talking with Rispens and hearing his answers made Walter change his mind. He said Rispens showed knowledge and preparedness beyond what even the board brought to question him about. Now Walter says he is not sure it was necessary to spend the time and resources expanding the search when board members had a qualified candidate like Rispens directly in front of them.
The board authorized Walter to begin negotiations with Rispens immediately.
East Helena's search for a new superintendent started when longtime superintendent Whitmoyer announced his retirement last month. Whitmoyer is set to step down in July.