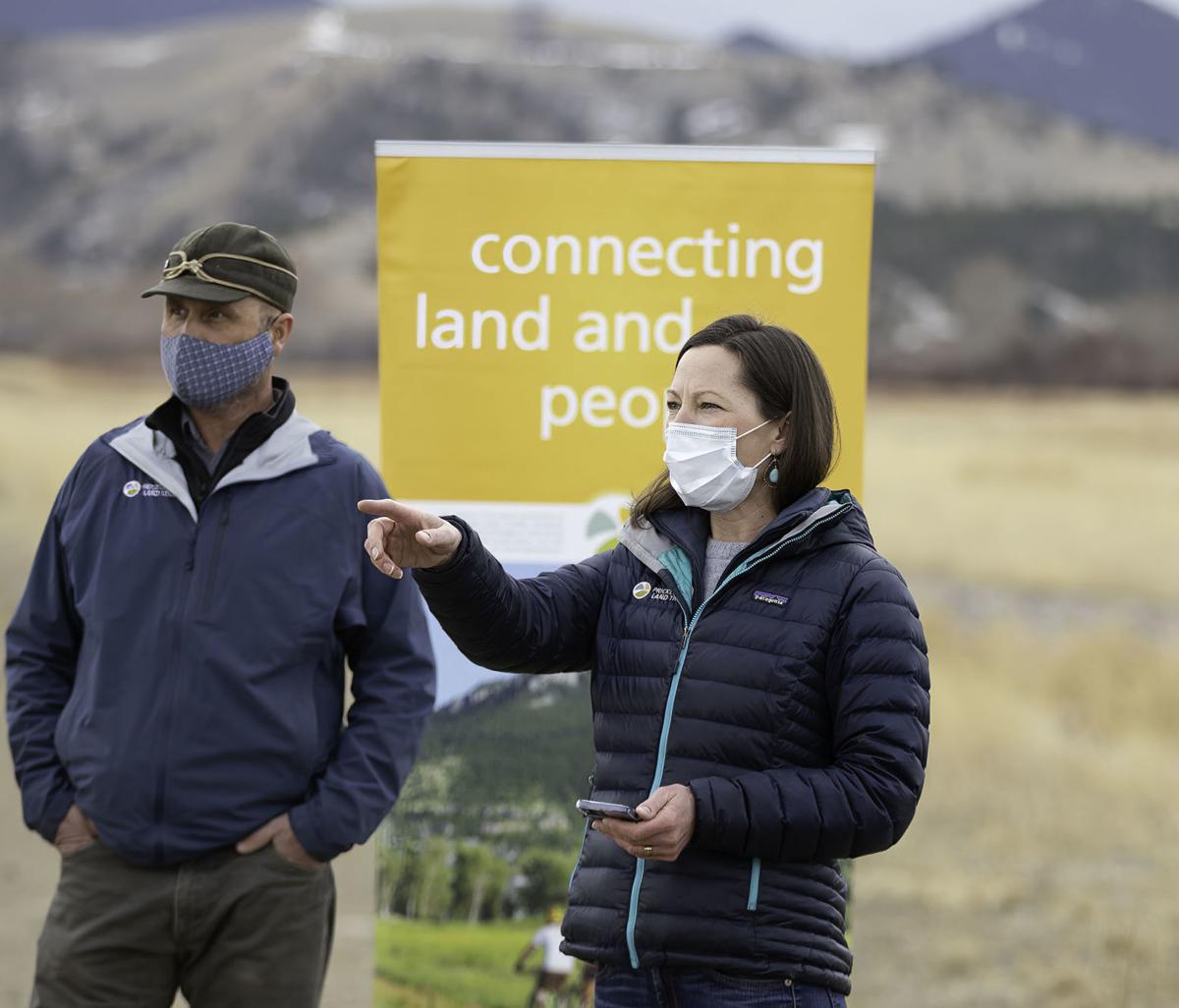 The East Helena Greenway Project took a big step to becoming reality as officials said Thursday 322 acres of former ASARCO property has been transferred to Prickly Pear Land Trust.
In a news conference held in the final hours of 2020, land trust officials said the Montana Environmental Trust Group had conveyed the title of 242 of those acres along Prickly Pear Creek just south of East Helena and about 80 acres along the Creek near Kennedy Park.
Officials said this is the culmination of a 10-year effort between local, state and federal governments. The land was conveyed to the trust on Wednesday.
Mary Hollow, Prickly Pear Land Trust executive director, said it was incredible to see the project come to life and that it would benefit the community.
"We know that when kids achieve a great connection to the outdoors they experience happier and healthier lives," she said.
Hollow said 6 of the 8 miles are now dedicated for the trail. She said they are still working with private landowners on the remaining 2 miles. But she said the 322 acres was a "real crowning point of project." 
The East Helena site includes a lead smelter that operated from 1888-2001. In its heyday, the smelter processed 70,000 tons of lead bullion a year, and provided a livelihood for thousands. However, it also produced tons of contaminants. In 1984, the EPA declared East Helena a Superfund Cleanup Site.
In 2006, the Montana Department of Justice Natural Resource Damage Program filed claims against former site owner ASARCO due to ongoing pollution from the former lead smelter. In 2009, as part of reorganization under bankruptcy, the state was paid $5.9 million in addition to an option to acquire 232 acres of ASARCO land at no cost.
Gov. Steve Bullock signed an agreement in November 2019 that gave East Helena $2.1 million for water infrastructure while $3.2 million went to open space.
ASARCO has paid nearly $115 million to clean up land around East Helena. The funds are managed by the Montana Environmental Trust Group for the benefit of the state and federal government. In recent years, funding has gone to an engineered cap over part of the site as well as removal and replacement of contaminated soils along Prickly Pear Creek.
Hollow said Thursday the East Helena Greenway Project spanned three gubernatorial administrations and she thanked Bullock, whose term expires Monday, and his staff for their help. She said she looked forward to working with the incoming Gov. Greg Gianforte's administration.
The land trust will now work with the Montana Natural Resource Restoration Damage Program on an 8-mile trail system on former ASARCO smelter land, which will use the funds approved by Bullock on a trail system that will provide public land and water access, connecting East Helena to Montana City along Prickly Pear Creek.
"I think this is a unique opportunity for the citizens of East Helena and will let them experience the outdoors," City Councilman Kelly Harris said.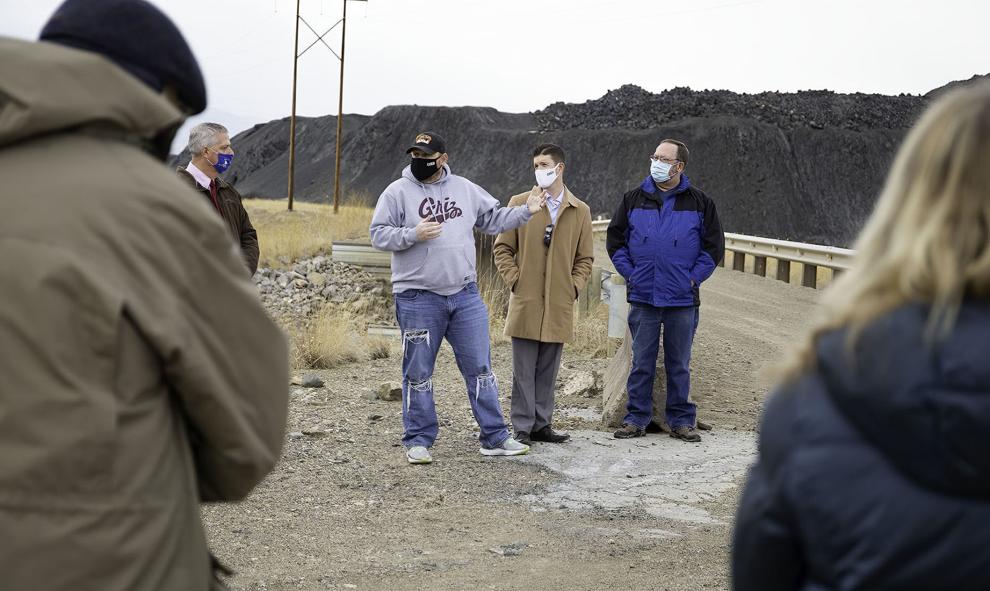 Betsy Burns, Environmental Protection Agency project manager for the East Helena Superfund site, said the land was a gift from the state to the community.
"For the first time in 100 years, people will have access to this property," she said.
Once the Greenway Trail is developed, the land trust will transfer the 322 acres to East Helena Public Schools, which will serve as the steward of the land.
Scott Walter, chair of the East Helena Public Schools board, praised the latest developments.
"This is just a phenomenal opportunity for us to create a long-term legacy," he said. He added later it was a great education opportunity for students.
"It's great to get kids away from the TV set and games and get them out," Walter said.
Plans are to have the trail Americans with Disabilities Act accessible where possible. Officials said the trail would likely open in segments, but remains closed to the public for now.
Nearly 2 million tons from East Helena's 14 million-ton slag pile will be moved by rail over the next five years to Washington, then shipped to South Korea as part of an effort to clean up the Superfund site at the former ASARCO East Helena Smelter Facility, officials said in a public meeting in December.
Assistant editor Phil Drake can be reached at 406-231-9021.