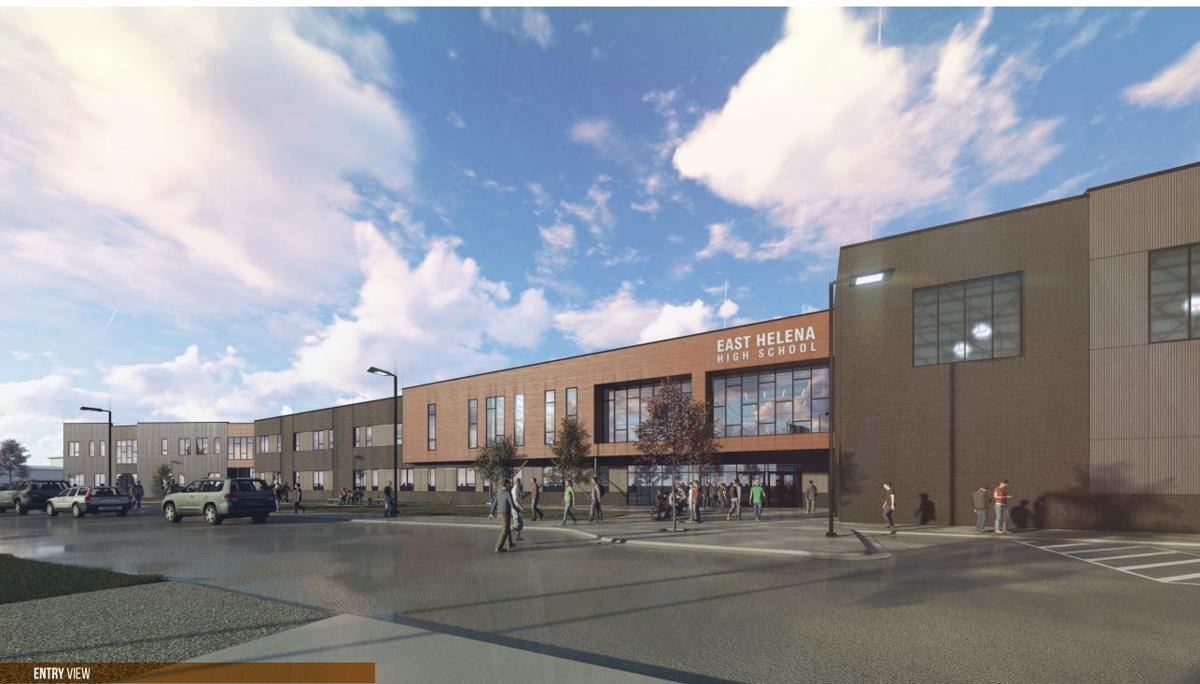 The East Helena school board made several key decisions regarding the new high school at its December board meeting.
Colors for the new East Helena High School will be navy blue/silver.
The board will send someone to the Lewis and Clark County road department with a list of names to determine what to call the driveway in front of the new school, per a request by emergency services.
The board authorized the first high school teaching and coaching positions, which will be advertised by the Office of Public Instruction.
The board authorized Superintendent Ron Whitmoyer to help form the East Helena High School Booster Club.
Board members voted on five options after receiving community input about possible color combinations for East Helena High School. The community was polled on the combinations of navy blue/silver, black/gold, black/silver, forest green/grey and navy blue/red.
Navy blue/silver won over the community with 281 votes, about 28.97 percent of those polled. It also won over the board members, who voted unanimously with the community.
Officials noted that the class B Anaconda Copperheads also use that color combination, and they were a class A school in the past. However, the culture committee that polled the community said enrollment at Anaconda is not trending up currently.
Emergency services asked the board to name a driveway in front of the new high school. Several names were suggested by school staff, but most were shot down for various reasons. Many board members were uncomfortable naming the drive because the board was unclear whether it would change the school's address or not.
You have free articles remaining.
Board member Martin Balukas suggested sending someone to the Lewis and Clark County road department with a list of names. That person would then return with a short list of eligible names that meet the county criteria. All board members agreed and will return to the issue in January.
For the upcoming 2019-20 school year, the district is looking to hire a principal or vice principal, counselor, social studies teacher, English teacher, science teacher, math teacher, special education teacher and physical education teacher. Additionally, the school will hire coaches for all of the various Montana High School Association sports including football, soccer, cross country, softball, golf, wrestling, tennis, basketball, swimming and track.
The district might also hire a music teacher, depending on student interest. 
Board member Kevin Bokovoy and community member Kelly Harris will be the co-heads of the new East Helena High School Booster Club. 
The booster club will be a legal entity separate from the school. Harris said he is ready to get started on the application process and fundraising for the district.
Board chair Scott Walter said he believes a booster club like this one is important because it "rallies the support of the community."