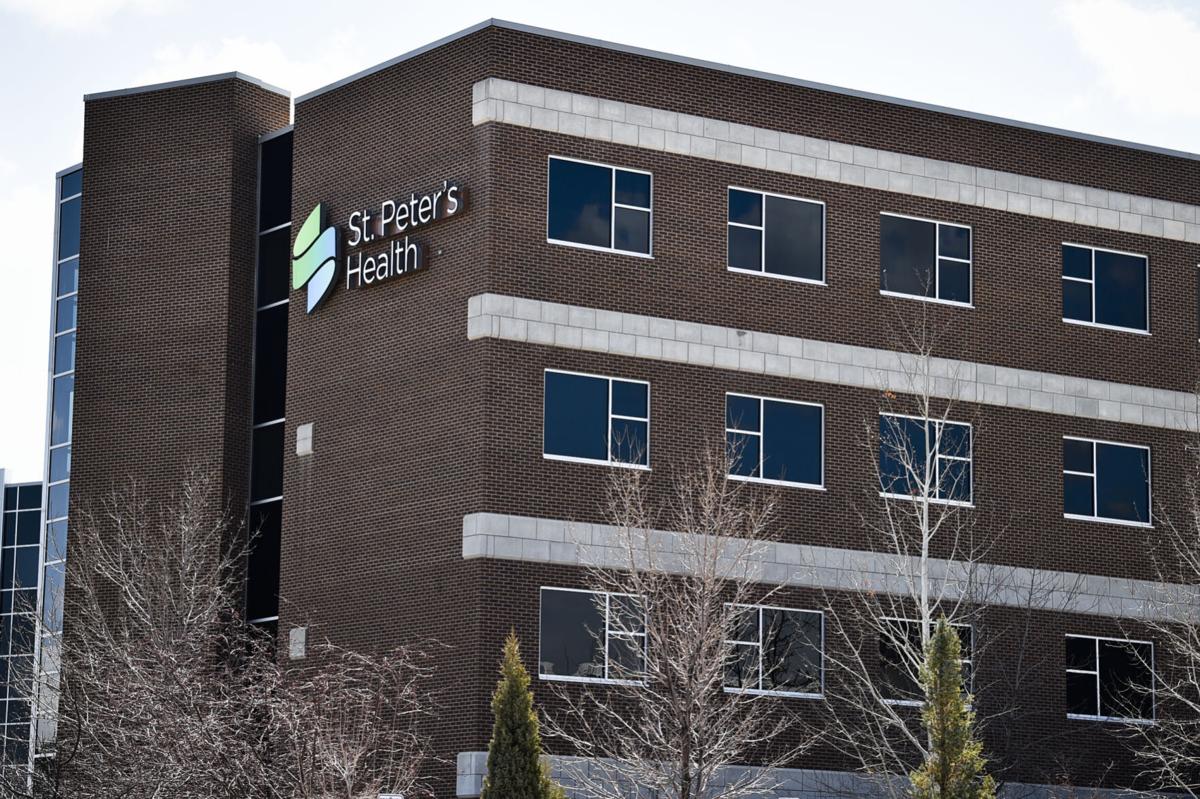 Dr. Tom Weiner is no longer employed by St. Peter's Health in Helena, CEO Wade Johnson said in a statement released Tuesday evening.
Weiner has been an oncologist in the St. Peter's Cancer Treatment Center since 1996. He has not seen patients for several weeks for reasons that are being kept confidential. 
"The circumstances that led to Dr. Weiner's absence are ongoing and remain a confidential matter," Johnson said in Tuesday's statement. "However, in the weeks following his departure, information has come to light that requires us to make some difficult decisions in the Cancer Treatment Center. Effective today, Dr. Tom Weiner is no longer employed by St. Peter's Health and will not care for patients in our Cancer Treatment Center."
The Cancer Treatment Center still has three board-certified medical oncologists on-site and is recruiting more to join the permanent staff, Johnson said.
"The quality and safety of the care we provide to all patients is our highest priority. In fact, it is because of our increased focus on quality and safety that we identified and are addressing these issues," he said. "As we move forward, oncologists at St. Peter's are closely reviewing each patient's diagnosis and treatment plan to ensure they are receiving the most appropriate and effective treatments. Patients who require the care of an oncologist will have the opportunity to discuss their treatment plan with an oncologist at their next appointment. We strongly recommend patients thoroughly discuss their overall care plan with a primary care provider, since many health care needs can be more effectively managed by a primary care provider."
On Friday, John Doubek of Doubek, Pyfer & Storrar in Helena filed a lawsuit against St. Peter's Health over Weiner's unexplained absence.
The suit filed in Lewis and Clark County District Court alleges that in late October, Weiner was abruptly terminated/removed from his position as the treating oncologist and escorted from the building. The suit goes on to allege that this has presented undue stress to Weiner's patients and that the hospital has failed to fulfill its duty to patients.
St. Peter's has neither confirmed nor denied that Weiner was terminated or escorted from the building, but released statements saying he was on leave for private and confidential reasons.
Lowell Bartels of East Helena, who said he has helped raise funds for the Cancer Treatment Center, hosted a community meeting Monday evening to discuss swirling questions about Weiner's absence and how St. Peter's plans to move forward. Hospital administrators were invited to the meeting but declined to participate, noting that "St. Peter's is not legally allowed to provide more information."
A Facebook page called "We stand with Dr. Tom Weiner" had about 3,700 members as of Tuesday evening, and some of Weiner's patients recently participated in a vehicle parade and various rallies protesting his absence. 
While St. Peter's has provided no explanation for Weiner's absence, the Independent Record reported in February 2016 that some nurses and patients feared that administrators were actively seeking to replace him because of his opposition to decisions made by the hospital board. At the time, then-President and CEO Nate Olson vehemently denied any push to remove or replace Weiner and said he and the board were happy with the Cancer Treatment Center.