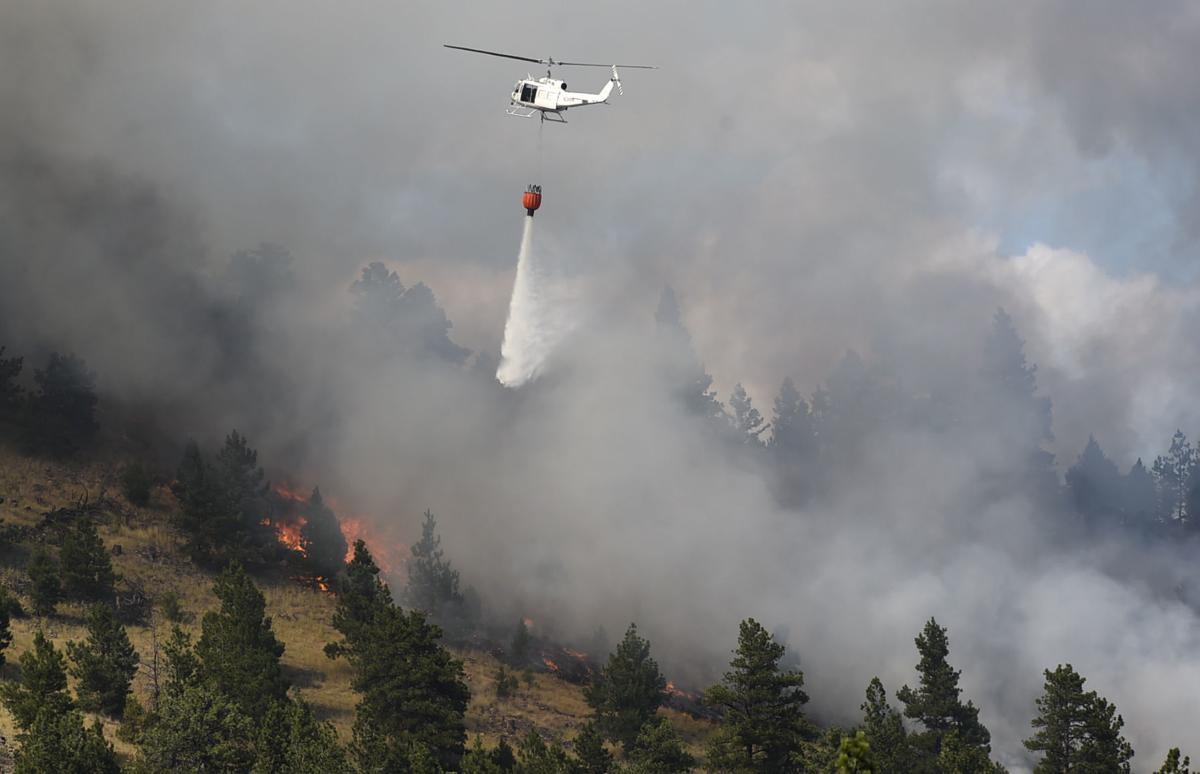 While still very early in Montana's wildfire season, officials told lawmakers this week that current conditions are similar to what they were this time last year, and long-term forecasts are cause for concern.
State forester Sonya Germann told the Environmental Quality Council that both fire starts and acres burned are far below average for this time of year. The Montana Department of Natural Resources and Conservation is currently completing preseason maintenance and inspections and has trained more than 3,000 firefighters, she said.
"We're in a very similar position as this time last year," she told the committee in terms of the slow fire season.
Firefighters have responded to 34 fires totaling 227 acres so far, though no fires are currently burning and only one state firefighter is out of state on a fire.
Despite high snowpack in much of the state, northeast Montana is seeing persistent moderate drought, Germann said. Forecasts currently call for average temperatures through June and then above-average fire conditions from central to western Montana through July and August.
"Fuel conditions are expected to be much drier than average," she said.
Critically dry conditions in California and the Southwest may also stretch fire resources thin.
"Our people are working hard, and I feel we are adequately prepared," she said.
The state continues to engage with federal land agencies on a number of fire-related issues, DNRC Director John Tubbs told the committee, including the use of state helicopters on federal fires and differences in tactics between state and federal firefighters.
Firefighting often differs at the state and federal level as the state protects private land while federal agencies have fire duties as well as management duties. Western states are putting more pressure on federal agencies when it comes to suppression and assessing risk, Tubbs said.
Fire costs following last year's record wildfire season are still being worked out between Montana and the federal government, he said.
Last year, the state drained its fire fund when it spent about $69 million on fires while federal agencies spent more than $300 million in the state. A legislative special session was called in part to replenish the fund.