The Helena Education Foundation recognized 55 current and retired educators from the Helena area who made a difference in the lives of their students.
Every year, the foundation identifies distinguished students who in turn nominate educators who had a major impact on their education. These educators and students will be honored at the HEF Celebration of Excellence banquet, May 13.
"Recognizing these distinguished students and their educators ultimately allows the foundation to showcase the incredible work being done in our school system," said Jenny Bloomquist, president of the Helena Education Foundation board of directors.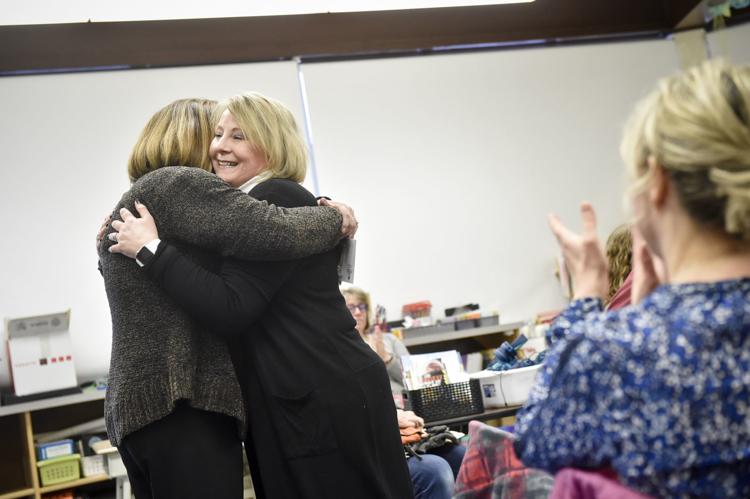 A diverse array of educators make up this year's honorees. Among them are a school nurse, high school principal, school counselors, elementary educators, middle school educators and six retired teachers. 
A large portion of the services that local public education offers is represented in this group of educators. 
You have free articles remaining.
Educators were selected by 55 distinguished students who are set to graduate from Capital High School, Helena High School and the Project for Alternative Learning. These students were chosen based on their academic criteria or by nomination for a significant achievement in a particular area such as service, leadership or perseverance.
"Watching these educators respond to the news from their distinguished students, whether we were in a second-grade classroom, a middle school library or a high school machining shop, it emphasizes the importance of the passion they bring to their profession," said Lisa Cordingley, executive director of the Helena Education Foundation. "And what a tremendous impact they can have on the relationships they build with their students."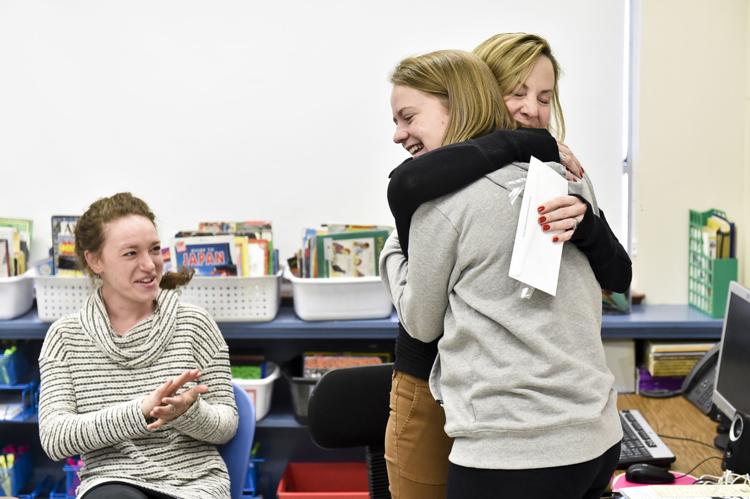 The students selected the educators who made the most significant impact on their experience as a student. "This is truly a small sampling of the success stories within our high school graduating class and our entire dedicated staff," Bloomquist said.
This year's distinguished students and educators are:
Student Travis Petersen and educator Edward Darfler, retired Rossiter Elementary School physical education teacher
Student Treven Maharg and educator Jonna Schwartz, HHS English teacher
Student Beatrice Pujol and educator Thomas Caffrey, CHS industrial arts and math teacher
Student Rebecca Bryan and educator Jennifer Hermanson, HHS speech and debate coach
Student Madison Robertson and educator Missy Sampson, HHS science teacher
Student Lauren Helbling and educator Chuck Bozdog, retired C.R. Anderson math teacher
Student Sydney Sheridan and educator Nancy Peterson, Kessler Elementary School fifth-grade teacher
Student Mariah Thomas and educator Genevieve Anderson, CHS art teacher
Student Rachel Jakovac and educator Shannon Callahan, Smith Elementary School Montessori teacher
Student Elena Skibicki and educator Don Pogreba, HHS English teacher
Student Cody Crowley and educator Brian Kessler, HHS health and physical education teacher
Student Jasmine Wilkerson and educator Lindsey Barnes, HHS social studies teacher
Student Lorelei Keith and educator Peggy Chamberlain, Montana City School second-grade teacher
Student Celia Quintana and educator Zach Harris, HHS orchestra and music teacher
Student Daniel Ruether-Affor and educator Jenna Clark, HHS English teacher
Student Carson Putnam and educator Rodney Benson, HHS science teacher
Student Gage LaRue and educator Matt Lyng, CHS Spanish teacher
Student Ethan Davidson and educator DeLacy Humbert, CHS physics teacher
Student Kyle Norman and educator Lisa Waterman, CHS health and psychical education teacher
Student Eric Carlson and educator Jeff Sykes, HHS social studies teacher
Student Camille Wood-Foucar and educator Anne Blotkamp, retired Jefferson Elementary School second/third-grade teacher
Student Claire M Benedetti and educator Ellaina Staldine, HHS counselor
Student Kylee Longnecker and educator Kendra Selser, retired C.R. Anderson school nurse
Student Norris Blossom and educator Brett Zanto, CHS principal
Student Melina Scott and educator Kara Nelson, Montana City School music teacher
Student Kahler Schuele and educator Susan Bartels, HHS French teacher
Student Alexandria Fasbender and educator Paul Phillips, CHS Science teacher
Student Riley Ames and educator Shawn Ruff, CHS trainer
Student Aidan Brus and educator T Artis, HHS football coach
Student Aurora Boutin and educator KAcey Askin, HHS business teacher
Student Daniel Carter and educator Lance Wetzel, HHS basketball coach
Student Nicole Stine and educator Julie Ladd, HHS science teacher
Student Jonah Bibeau and educator Sarah Urban, CHS science teacher
Student Peter Lund and educator John Chart, CHS math teacher
Student Garett Bywater and educator Hermes Lynn, HHS science teacher
Student Caleb Binfet and educator Cindy Galbavy, HHS industrial arts teacher
Student Kyler Nelson and educator Jim Weber, CHS industrial arts teacher
Student Clara McRae and educator Karen Rillihan, C.R. Anderson social studies teacher
Student Grace Lawlor and educator Jason Murgel, HHS counselor
Student Cameron James Wilcox and educator Buffy Smith, HHS computer science teacher
Student Trenton Wright and educator Dennis Peterson, CHS math teacher
Student Bryce Rives and educator Mary Larson, retired Jefferson Elementary fifth-grade teacher
Student Conor Miller and educator Kathy Yoder Collins, PAL math teacher
Student Jason Key and educator Dick McMahon, C.R. Anderson math teacher
Student Zachery Anderson and educator Sheila Richmond, HHS Latin teacher
Student Sonja Severtson and educator Ryan Schulte, HHS social studies teacher
Student Bryana Curry and educator Jacqui Engstrom, CHS speech and debate coach
Student Rylee Holman and educator Anna Thennis, Smith Elementary School second-grade teacher
Student Tasha Peterson and educator Jill Nyman, Jim Darcy Elementary fifth-grade teacher
Student Thomas Nelson and educator Pat Murphy, CHS computer science teacher
Student Katelyn McKay and educator Manny Garza, HHS health occupations teacher
Student Benjamin Ries-Roncalli and educator John George, HHS math teacher
Student Treg Wolstein and educator Meghan Schulte, HHS English teacher
Student Amanda Penley and educator Glen Wall, C.R. Anderson social studies teacher