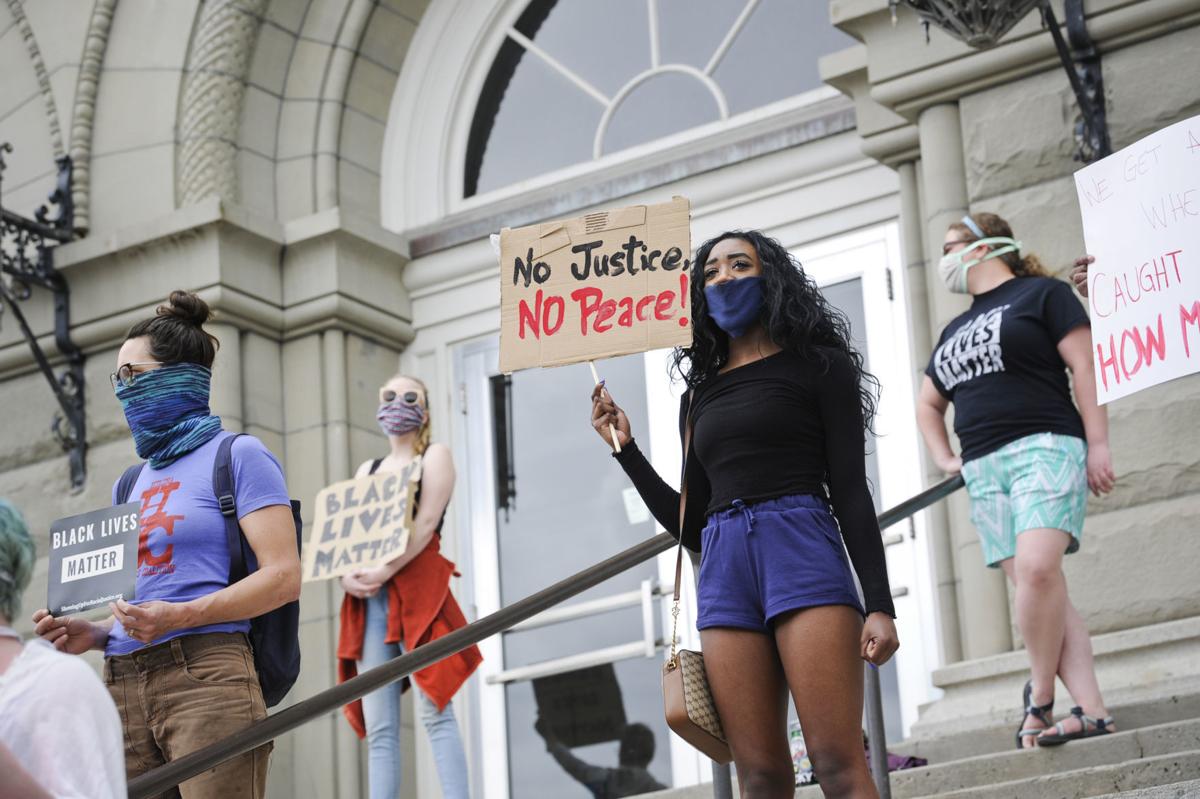 About two dozen protesters gathered on the steps of the City-County Building in Helena Friday to call for justice in the wake of the killing of George Floyd in Minneapolis.
Demonstrators chanted "black lives matter, no justice no peace" in between readings of names of minorities killed by police officers.
Organizers of the event declined to comment to an Independent Record reporter at the scene, noting they wanted to see "media credentials" before saying anything on the record.
Several hundred people held a similar rally Friday outside the Missoula County Courthouse, where speakers told the predominantly white community that standing by during acts of racism is not enough. 
"We are tired of dying, and we are here in the hopes that you are tired of watching us die," Chris Young-Greer, a 2018 University of Montana graduate and former Black Student Union member, told the crowd in Missoula.  
The Associated Press reported Friday that the police officer who was seen on video kneeling on the neck of Floyd, a handcuffed black man who died in custody after pleading that he could not breathe, was arrested Friday and charged with murder in a case that sparked protests across the United States and violence in Minneapolis.
On Thursday, protesters set fire to a Minneapolis police station that officers abandoned amid a third night of violence in that city. As of Friday morning, nearly every building in the shopping district around the station had been vandalized, burned or looted.
The Missoulian and the Associated Press contributed to this story.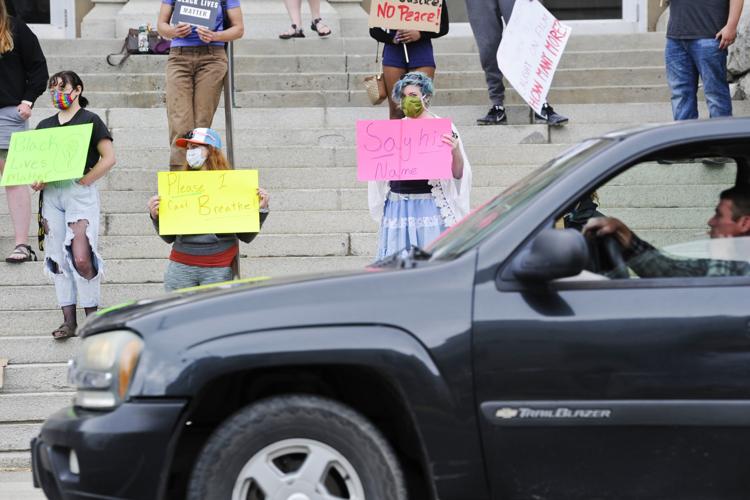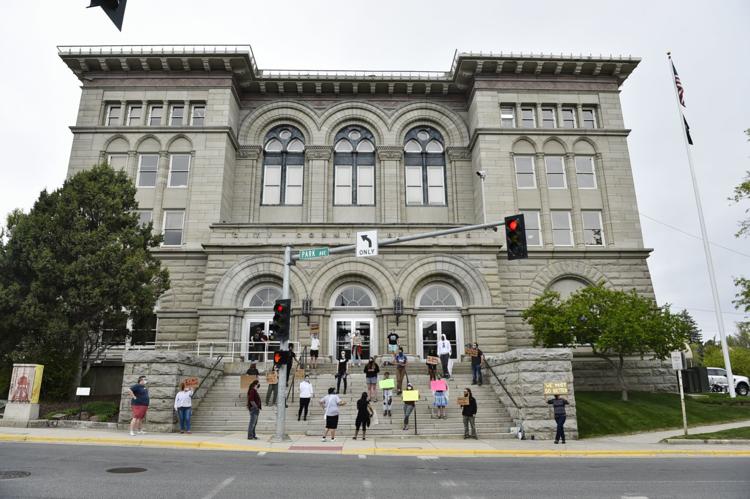 Get local news delivered to your inbox!
Subscribe to our Daily Headlines newsletter.