The word "sarcophagus" may conjure images of huge Egyptian pyramids, but those are far from the mind of a Carroll College professor who spent decades searching for the stone coffins specifically from ancient Rome and Greece. 
Barry Ferst has been teaching at Carroll since 1980, a 38-year span that has seen the philosophy professor teach, write and make complex collages of American ephemera that have been in art shows around Helena. Ferst teaches ancient philosophy, a broad topic that encompasses the Greeks, the Romans, both sets of those cultures' deities, and various schools of thought and ways to think about the afterlife.
In fact, thinking about the afterlife is what led Ferst to put together the book "Stone Sarcophagi of the Roman Empire."
Sarcophagus comes from Greek, with "sarco" meaning flesh and "phagus" meaning eater. It is a nod to the process that happens when a body is left in a stone box for years at a time, leaving just bones as the flesh rots and disappears, or is "eaten" by the box.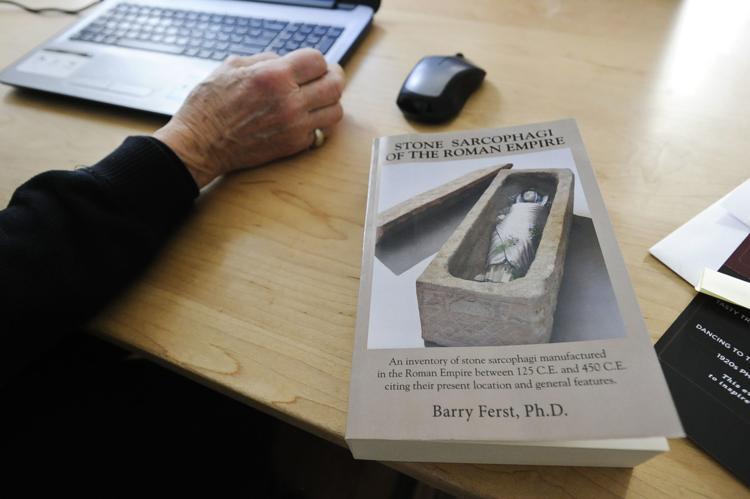 Ferst's book is an almanac of sorts, combined with an encyclopedia and a library's reference section. It has 14 pages of entries telling readers where they can find the sarcophagi, along with corresponding pictures.
"In 1984, my wife and I decided to do a Grand Tour," Ferst said. A Grand Tour was an early 19th century trip taken by young nobleman during which they saw the European continent and learned about history, art and the civilizations outside of their normal purview. Ferst's tour didn't involve topcoats and ruffed collars, but he and his wife spent three-plus months in Europe.
"We enjoyed it so much, we pretty much go back every two to three years," Ferst said. 
He and his wife took pictures, thousands of them, as they drove around Europe, the Middle East and Africa in a leased Peugeot. Ferst still has a Peugeot fob on his keychain, a reminder of Europe.
In the late 1980s, Ferst got an idea from teaching the history of philosophy. "It's about setting philosophy in culture," Ferst said. "So why was Descartes so skeptical? Why did Plato write the Republic like he did?" His interest in the culture of the place and his own knowledge of philosophy brought him to one of the key problems of philosophy and life: how to deal with what comes after death.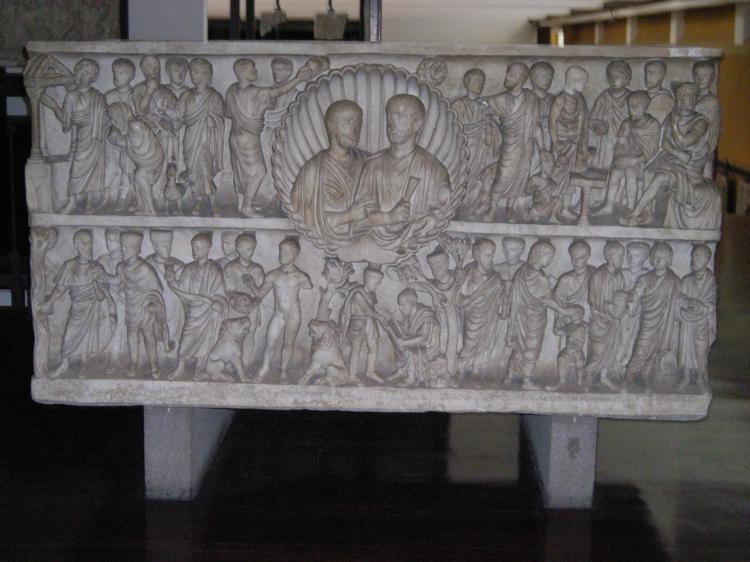 "I began to see boxes, stone boxes of polished marble," Ferst said. "These were the final resting place, and then it came to me in the 1990s." Ferst had a grand idea -- he would make a collection of all the sarcophagi from Roman times, or at least from the second century to the middle of the fifth century, the end of the Roman Empire.
First, he had to figure out just how many sarcophagi were actually around. He initially found estimates of up to 20,000, but he figured that was impossible. After some research, he discovered a statistical anomaly in the earliest reports on the sarcophagi and revised the number to around 2,000, a more doable project.
So for years, Ferst completed a 14-month process of discovering new sarcophagi, marking its location, planning and taking a trip to see it, taking photographs of it, and collating the photographs and information together when he got back to Helena. At one point in his search, he and his wife were held at gunpoint while border guards searched their vehicle for cash.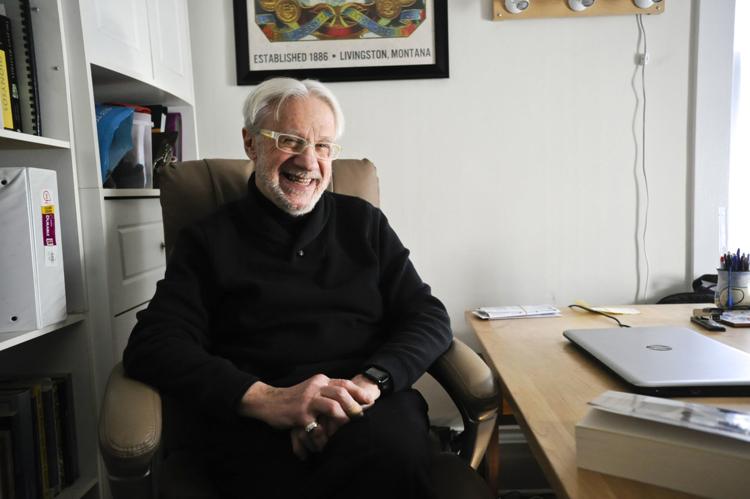 "She's much bolder than I am," Ferst said with a chuckle. "She got in a showdown with Romanian border guards and I wanted to turn around, and she said 'Barry, you have to keep going, we're only 80 miles from Vienna.'" He credits her with helping him complete the entire project, traveling with their daughter and meeting unusual people and seeing unusual places throughout their trips.
The sarcophagi all tell stories about the beliefs of the people within, Ferst explained. "Lithos are the side carving on the sarcophagi," Ferst said. Some lithos tell the Christian story and show up around 350 A.D., after Constantine converted to Christianity and people were able to practice freely. Others, made during times of war and stress, depict great warriors and battle, painstakingly carved to demonstrate the prowess of the warrior laid within. And still others were carved for people who didn't at all believe in gods but wanted people to remember their wealth, and in one case, the impressive stables and horses left behind.
Ferst said this project was just part of what he loves about traveling.
"These are the things I do," Ferst said. "I make art, I write books, and this makes a life. I'm a philosopher, and understanding how people in a different culture understood their world is what I do."