Ah, the dilemma of writing about abstract artworks and planting images in the reader's brain that just might confine their own wild and vivid imaginations.
To describe, or not to describe -- that is this writer's dilemma.
Thursday and Friday night, you can encounter contemporary dancers moving through, over, around and in and out of three large metal sculptures created by Helena artist Richard Swanson.
It's an art collaboration that's been in the works for a couple of years.
But it's not just about dancers and sculptures, but original music and spoken word and poetry and visual art and lights.
"Resonance - An Evening of Art Inspiring Art," presented by Cohesion Dance Project opens 7:30 p.m. Thursday, June 21, and has a special show with gala, Friday, June 22, at The Myrna Loy, 15 N. Ewing.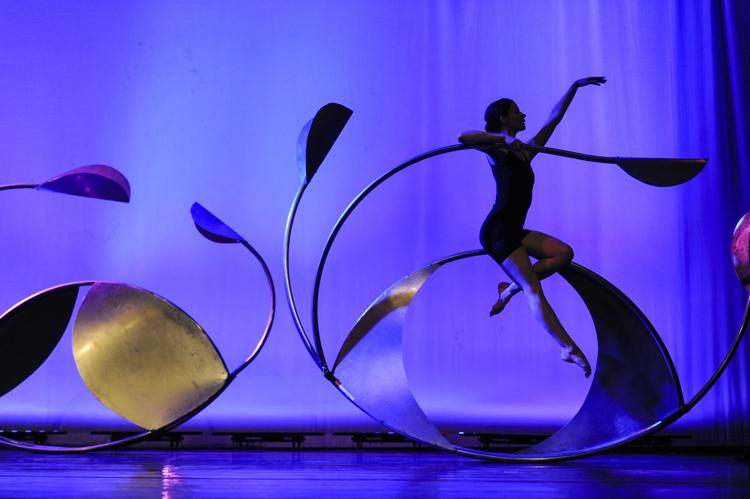 Cohesion Dance artistic director and choreographer Tanya Call sees "Resonance" as "an exciting new adventure" that combines a variety of mixed-genre art with dance.
The idea is art inspires art, inspires art, inspires art, and all the creators and their works respond and interact with each other.
"I am amazed by them," said Swanson of the dancers. "I get choked up just going to rehearsals."
One dancework he particularly loves is the opening piece that sets the rhythm and spirit for the night.
Amber Moon Peterson, Cohesion artist-in-residence, and choreographer/dancer Julynn Wilderson move and flow with one sculpture becoming one with it, their bodies curving into its shapes and sending the work swaying and rocking.
At times they seem to soar with it, at times seeming to ride it through choppy seas.
For some viewers it brings images of ancient ships, for others such fantasy creatures as dragons.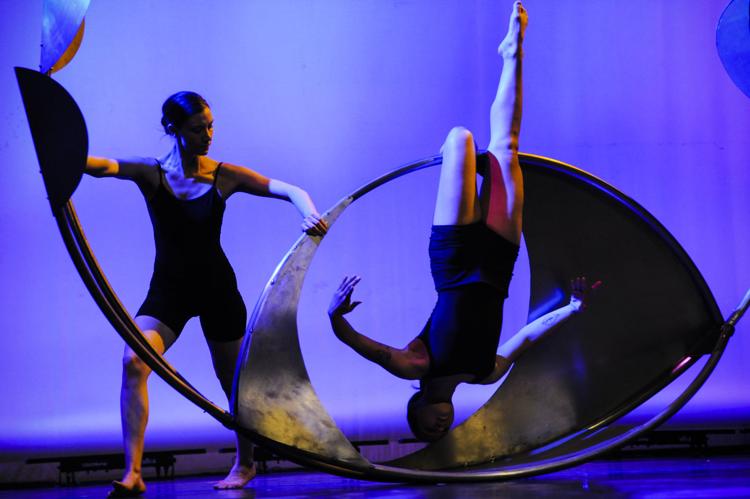 But, alas, it's up to you to untether your imagination and flow with it.
All is in the eye and heart of the beholder.
Wilderson and Peterson are joined onstage throughout the evening by nine local and regional professional/pre-professional dancers.
They move to live music composed, performed and improvised by J. Stuart Smith of Albuquerque, New Mexico, who is joined by Helena violinist Matt Bugni.
Best-selling Helena author, photographer, and poet Tyler Knott Gregson wrote poetry responding to the dancers and sculptures, which he recorded for the performance.
And visual works by Maine artist Matt Plaumann will be projected as part of the performance.
You have free articles remaining.
"Resonance" is ambitious and at times all-consuming and totally energizing.
Some artists could be overwhelmed by the ever-changing flow of the work evolving.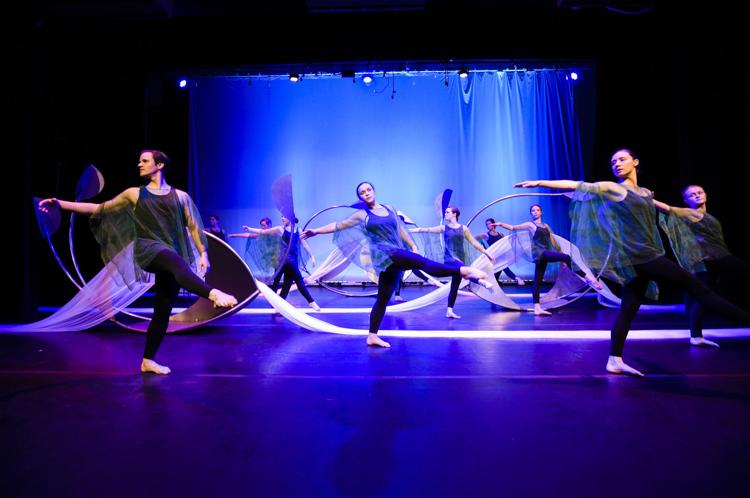 Swanson claims his part was easy because he created the sculptures first, after drawing at least 100 sketches and holding numerous discussions with Call and collaborators.
He's a veteran collaborator with dancers.
Over the years, he's done numerous works with Amy Ragsdale, art director of Headwaters Dance Company (formerly the Montana Transport Company) in Missoula.
Likewise, percussionist Smith has years of experience creating and playing music for both Keshet Dance Company and the University of New Mexico dance department, both in Albuquerque.
A classically trained percussionist, Smith has also taught himself to play guitar and create electronic music.
"Any time I get to work with skins and steels and wood -- it's nothing but a joy," he said. "So I was all over this."
And, as to the dancers, several of them have had the opportunity to play on the sculptures for hours -- exploring how they can reach the limits of what these sculptures can do.
"They were having fun doing it," Call said, using them "sort of like a jungle gym."
At times, the dancers rock them like teeter totters.
Or they may dangle from them and hang from them upside down.
"It's super exciting," said dancer Wilderson. "It's so fun."
"Every time I watched them, it was - wow! Look what they came up with," said Call.
"The second they were on those, I just got the chills," recalled Swanson. "I was so pleased with the scale we came up with. ... (It) couldn't be more perfect."
The sculptures were designed to "allow the dancers to move in ways they couldn't do otherwise," he said. "At the same time they're energizing the sculptures, which they couldn't do on their own.
"So both the sculptures and the dancers are just investigating new rhythms that couldn't be otherwise."
The ultimate outcome the artists are hoping for, they say, is the ripple effect of art inspiring art, not just among the performers, but the audience as well.
Thursday's performance is $25. Friday's show costs $40 and includes a gala event with wine and desserts and the opportunity for attendees to meet the artists and interact with the sculptures.
Tickets are available through The Myrna Loy, 15 N. Ewing, online at themyrnaloy.com or by calling 443-0287.
In addition to the performances at The Myrna, Cohesion is doing outreach residencies with students at local and regional schools to facilitate a ripple-effect of art inspiring art. Some of the artwork students created will be on display at the performances.