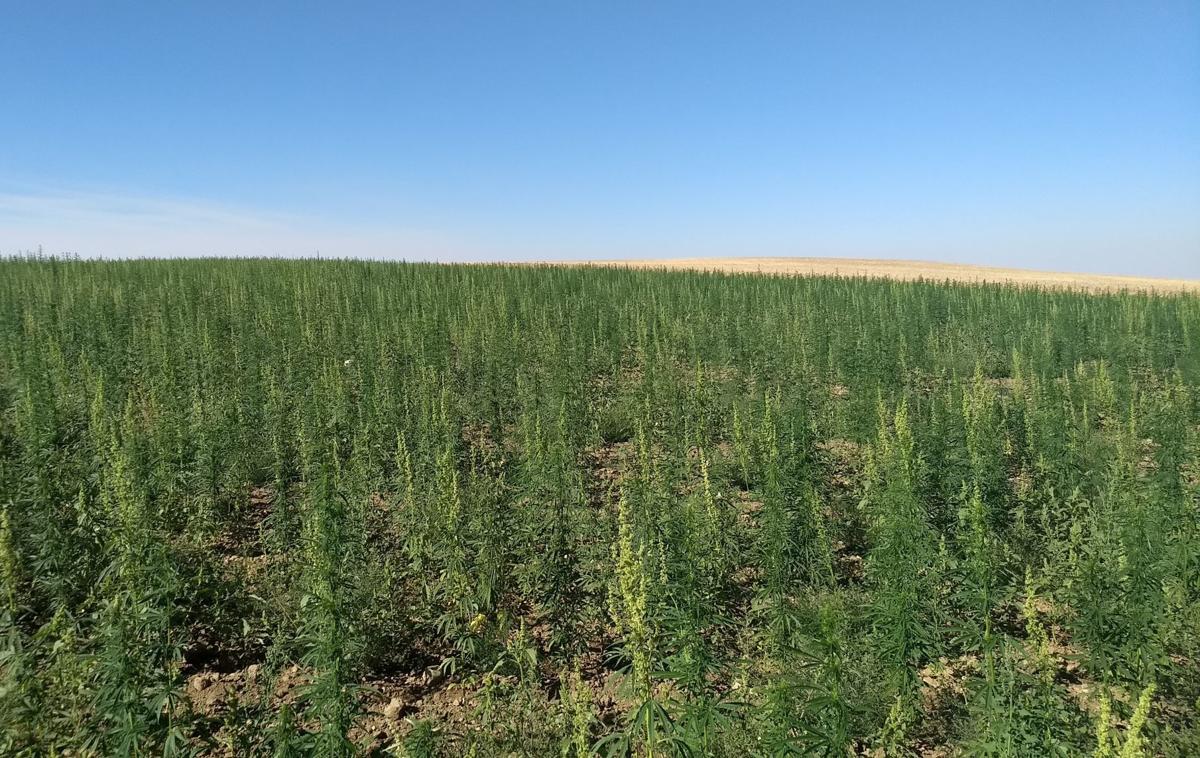 United States Sen. Steve Daines has joined Sen. Jon Tester in urging the United States Department of Agriculture to quickly create rules governing hemp production.
"I urge USDA to provide clarity for hemp producers throughout Montana by quickly proposing a regulatory framework as intended by Congress," Daines said in a letter to Agriculture Secretary Sonny Perdue Monday. 
The 2018 Farm Bill, which moved hemp regulation from the Drug Enforcement Agency to the USDA, mandates that state and tribal governments that want primary regulation over hemp production programs must submit a plan to the USDA for approval. The Montana Department of Agriculture submitted its plan in compliance on Feb. 28. 
The USDA told the Montana Department of Agriculture that the regulatory framework won't be laid out until fall 2019, according to Cort Jensen, attorney for the department. No state plans can be approved before the USDA provides this framework.
Jensen said the USDA recommended using the 2014 Farm Bill's provision for a pilot program as their framework. This issue with this, explained Jensen, is that the DEA no longer has the funding nor the regulatory authority to oversee these programs. This leaves Montana hemp farmers in the dark for the 2019 growing season.
Julia Doyle, press secretary for Daines' office, said the senator recognizes the potential hemp has for Montana. In his letter, Daines states that Montana farmers are eager to begin hemp production, but are being told to rely on outdated provisions from the 2014 Farm Bill.
"Hemp in Montana is a great opportunity to create Montana jobs and grow Montana Ag," Daines said. "As a member of the Senate Ag Committee during discussions for the 2018 Farm Bill, I worked hard to create more opportunities for Montana farmers and remove hemp from being considered a controlled substance. It's time we get that implemented."  
Those provisions restrict hemp production to higher education institutions and state departments of agriculture. 
"Without USDA regulations, Montana farmers will face substantial uncertainty regarding the regulatory framework for hemp production," Daines said. "Including eligibility for crop insurance."
According to the state department of agriculture, crop insurance along with access to banks won't become available until the federal rules are in place and state programs approved.
Tester sent a similar letter in early March, stating "Farmers in Montana have been growing hemp under the pilot program enacted under the 2014 Farm Bill, so there is no good reason why they should be blocked from growing this commodity in 2019." 
According to Tester, the 2018 Farm Bill mandated that the USDA review and approve plans within 60 days of submission. Failing to do so would "defy Congressional intent," Tester said. Currently, it's been approximately 40 days since Montana submitted its plan for review.