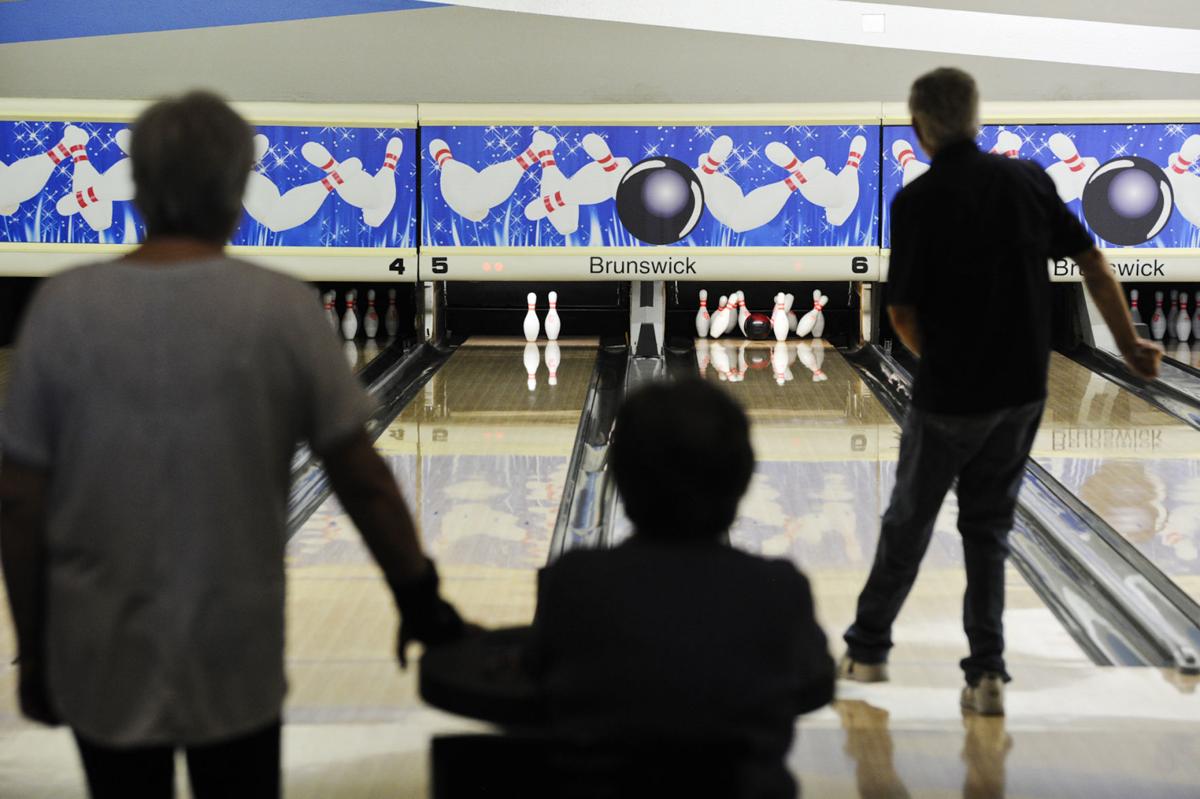 Listening and responding to customer feedback is a key aspect of running a successful business, according to Sleeping Giant Lanes owner Ron Bolan.
It presents opportunities business owners can capitalize on and gives options for how to diversify offerings. By fostering a community among customers, Bolan has managed to increase the profitability and success in his business.
Ron Bolan and his wife Danielle purchased the Sleeping Giant Lanes bowling alley in 2016. The lanes, which were built in 1982, weren't necessarily for sale, but they knew the previous owner, who was ready to retire.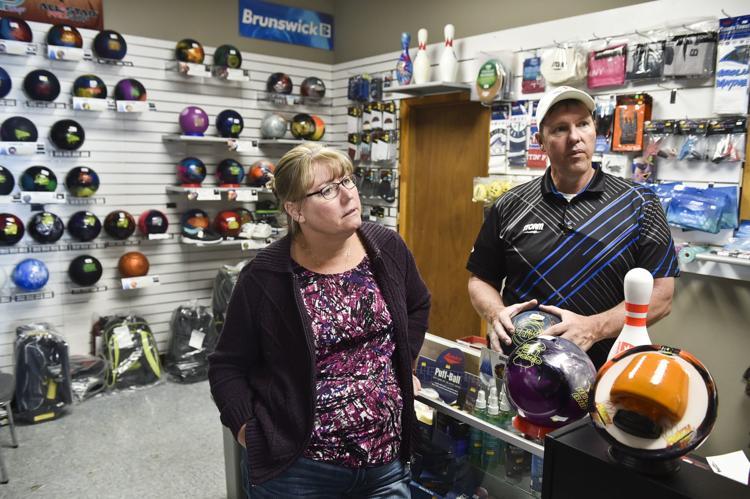 After spending more than 20 years as a fixed operations manager for Lithia Motor Group, Ron wanted to retire, but also said he was too young to do nothing every day.
The opportunity to purchase Sleeping Giant came along and, "It just kind of happened," he said. 
The bowling alley was seemingly a perfect fit for the Bolans. 
The couple's children had "basically grown up at the alley." Danielle had bowled since she was a child and had been a league officer for the local U.S. Bowling Congress for more than 10 years. 
Danielle acts as president of the local chapter of the organization. 
Two things Ron immediately did after taking over the lanes based on customer feedback was build a new set of horseshoe pits and an all-new pro-shop. 
The existing horseshoe pits were poorly positioned. The sun was always in one team's eyes and they were too close to the main building. Ron heard the complaints and decided a change was in order.
He built eight horseshoe pits facing north and south, doubling the previous number. 
The pro-shop came as a suggestion from the community's league bowlers. Ordering equipment online can be difficult for something that requires so much precision and getting a ball drilled can be a hassle. 
Tom Sroczyk was hired as a part-time manager and the a new area was designed.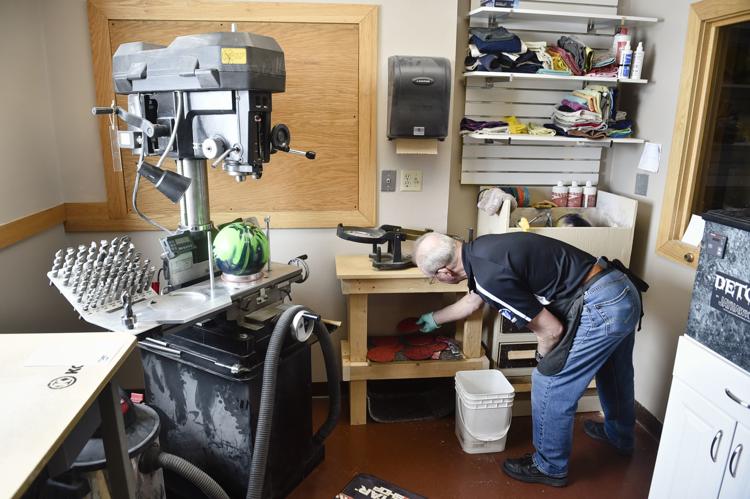 The Bolans were not prepared for the level of success in the pro-shop and Srocyk quickly became a full-time employee. Sroczyk said he sells and drills between 20 and 25 balls a month on average. 
"Bowling is very competitive in Helena," Ron said. "Pro-shop sales have increased between 600 to 800 percent since we bought the lanes. Tom does nothing but run the pro-shop and coach (private lessons)."
The pro-shop opened in 2018 and, in addition to sales, provides advice. Sroczyk is dedicated to helping customers find the right product. 
"It was our biggest area of opportunity," Ron said. "And we seized it."
The pro-shop is a small aspect of the business. Bowling, and everything that goes with it, makes up the majority of the income. 
There are shoe rentals, concessions, lane rentals and the lounge and a bar serving alcohol. 
You have free articles remaining.
"We don't necessarily promote the lounge, but we want it as an option for bowlers," Danielle said. "We want to maintain a family-friendly atmosphere." 
Options are key to bringing in customers to Sleeping Giant Lanes. In addition to bowling, there is a horseshoe league, dart league, pool league and mini-golf. 
"We try to be as diverse as we can and include everything," Ron said.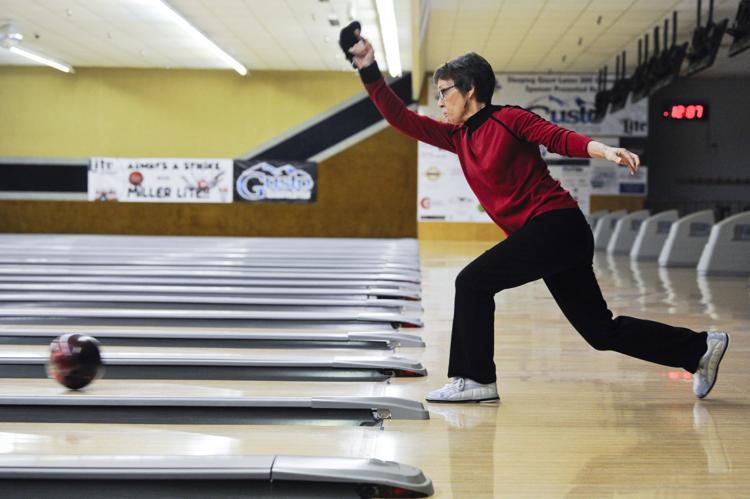 Even among bowling there is variety. Adult and junior bowling leagues, open bowling, rent-a-lane, Pepsi-pizza-pin, Vegas bowling and cosmic bowling are just a few of the options. Vegas bowling targets an adult audience, with jackpot prizes between $400 and $2,500. Cosmic bowling creates a fun black light atmosphere for kids to bowl.
All of these have been successful. According to Ron, rent-a-lane is typically full on Saturdays. Open bowling is rapidly growing and is starting to bump up against league bowling. 
"Our number one complaint is that the lanes are full," Ron said. 
Even early on a Wednesday morning, bowlers were hitting the lanes for practice. Wednesday typically is the slowest day of the week so they host local schools, which visit between 15 and 20 times per year, and open bowling. 
Junior league is probably the biggest focus of growth for Sleeping Giant,  Danielle said. 
"It's an investment in the future," she said. "It provides kids with a sense of accomplishment and security. It doesn't preclude anyone from participation and is an activity everyone can do." 
The alley also regularly hosts a group of Special Olympics customers, and was named "outstanding business of the year" by the Montana Special Olympics in 2018. 
"Many people don't realize the diverse number of scholarships on offer for junior league bowlers," Ron said.
Between the state, national and local chapters of the USBC and private groups like the Pepsi Corp., bowlers can earn some serious money for higher education. Danielle said this includes any higher education and is not limited to colleges and universities. 
Junior league is offered to youths ages 4 to 20. 
Sleeping Giant Lanes is a hot spot for regulars. Open bowlers turn into regular customers, who turn into future league bowlers. 
"Open bowling draws them in," Ron said. "Then they see what we offer and they come back. Giving customers a reason to do business with you is how you find success." 
Customer satisfaction is the No. 1 goal of the Bolans, and offering customers what they need to be successful is a close second. 
Sleeping Giant Lanes and it's 25 year-round employees work hard to make sure the bowling alley has something for everyone.
"You have to offer diversification in Helena," Ron said.
From youths to seniors, bowling as a hobby offers diverse social options and good exercise.
"There is very much a sense of community here," Danielle said. "The welcoming environment is something I hear a lot about, and we appreciate that feedback."
Though the lanes get very busy, the Bolans still want everyone interested to have the opportunity to be involved.
"You have to listen to your customers and do good business," Ron said. "Make good decisions based on their feedback, and appeal to all of your potential customers."
"Giving customers a reason to do business with you is how you find success," Ron Bolan.