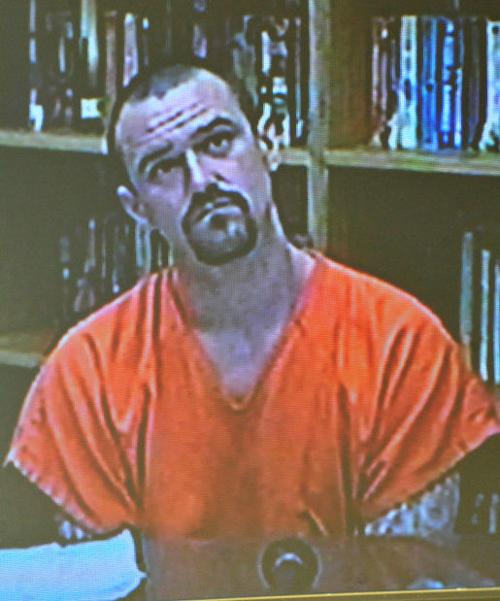 A masked man who received nationwide attention after police said he cried while trying to rob a pizza restaurant may have invented the story that earned him a kind word and free pizza from the clerk.
Police said Jan. 22 that a man entered Papa John's on Prospect Avenue, his face covered by a bandanna, and demanded money. But then, police said at the time, the man broke down and said he needed the money to support his wife and children.
Police said Friday the man suspected of the crime has no children in town, and he told the story when he realized how little money was in the cash register.
David Randall Lacey, 33, was arrested Thursday afternoon and faces a charge of felony attempted robbery in the incident.
"David said that when the register was placed on the counter, he realized there was hardly any money," a police affidavit says. "At that point, David told the clerk the story about needing money for his wife and kids. David does not have any children in Helena and told me he was referring to his friends' kids, who consider him an uncle."
The report that Papa John's had just endured at attempted robbery came to police at about 12:13 a.m. on Jan. 22.
A clerk told police the man had a bandanna over his face and handed the clerk a note.
"Hay Bro r Sis I Don't wont eny (expletive) just give me what I want AND you wont Get hert OK! Thank you," the note read, according to police.
The clerk asked, "What is this?" and the man said, "Just do it," according to the police affidavit.
The clerk called over another to open the till and set it on the counter. But it only contained $24.56, according to a store report cited in the affidavit.
"At that point, the suspect became emotional and told the clerk he just needed to feed his wife and kids and that he didn't have any money," the affidavit says.
The clerk offered to make a pizza, and the man — who gave his name at the time as "James" — accepted.
The man told clerks he had applied for a job at Papa John's but wasn't hired, according to the affidavit.
While waiting, the man dropped a large note out of his coat, police said.
He left on foot with a large pepperoni pizza, a basket of hot wings and a 20-ounce Pepsi, according to the affidavit.
Later, police heard Lacey had admitted to his role in the incident, and a clerk picked him out of a lineup, according to the affidavit.
He admitted to the robbery, telling police he needed money to buy food, according to the affidavit.
He remains in Lewis and Clark County jail with bail set at $25,000.
Sign up for our Crime & Courts newsletter
Get the latest in local public safety news with this weekly email.