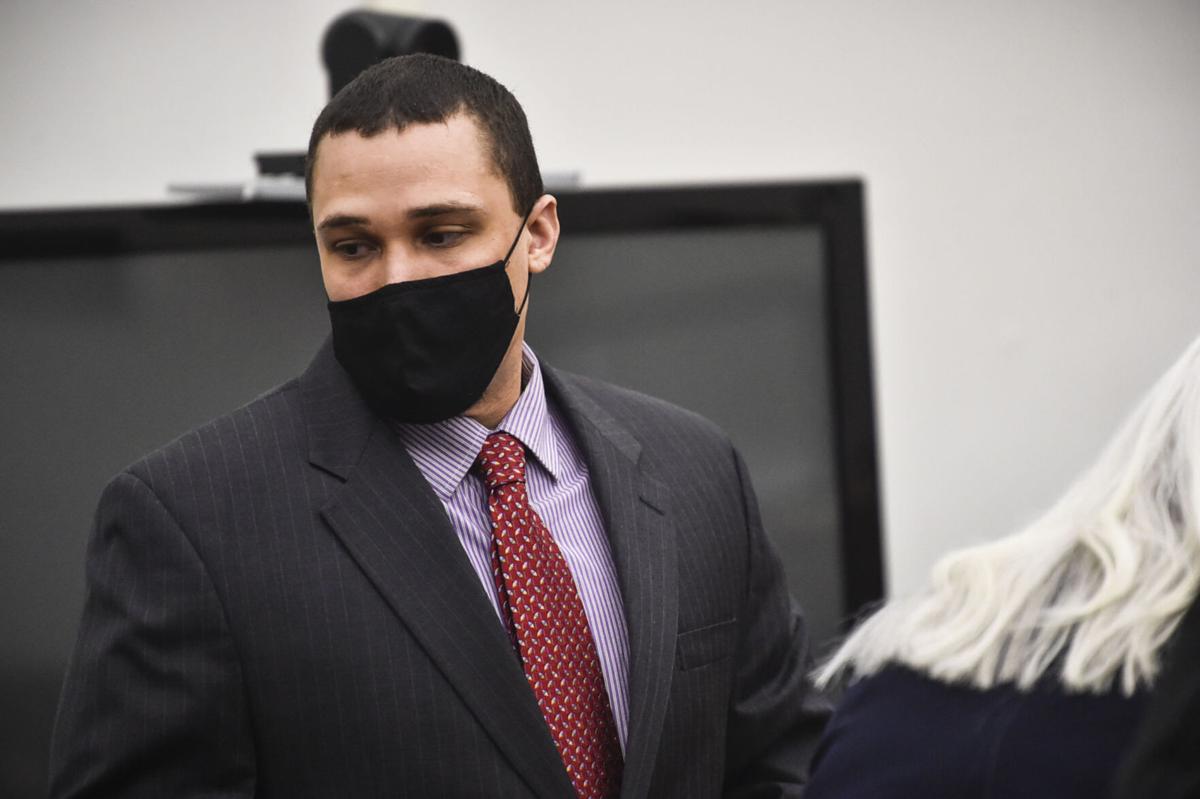 Corey Michael Kelly was found guilty of mitigated deliberate homicide in the killing of 37-year-old Helena-area veteran Mark "Markie" Anthony Luther last year.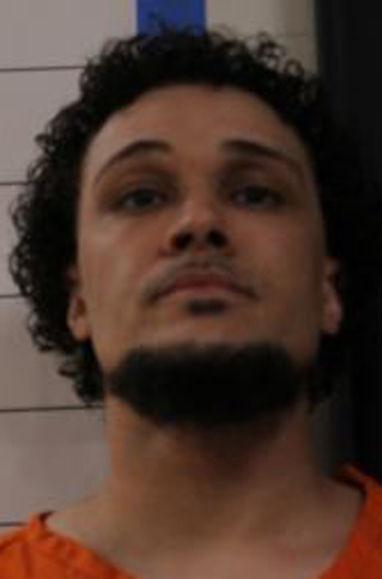 A Helena jury returned the verdict after deliberating for approximately five hours Thursday afternoon. The verdict says the jury found the prosecution proved that Kelly caused the death of Luther. The jury also decided that Kelly was under "severe emotional distress" at the time of the killing.
Mitigated deliberate homicide is often punished less harshly than deliberate homicide, with a maximum penalty of 40 years in prison and no less than two years. Lewis and Clark County District Judge Christopher Abbott set a sentencing date for Kelly on May 20 at 11 a.m.
Abbott also revoked Kelly's bail and ordered a presentence investigation.
Kelly was charged with deliberate homicide following Luther's death on Nov. 20, 2020. Over the past several days, several witnesses gave testimony saying they saw Kelly shoot Luther after being given a gun in Luther's home near East Helena on that night.
The only witness for the defense was Kelly himself. The Colorado Springs, Colorado native who has lived in Helena for the past two years testified on his own behalf, pushing the narrative that he had been under "severe emotional distress" the night of the shooting. "Severe emotional distress" is one of the qualifiers for mitigated deliberate homicide, a lesser charge than deliberate homicide. Those who are threatened into killing someone, but did not necessarily do so in self-defense, can be convicted of the lesser charge. 
Kelly said he was at Luther's home that night visiting his friend, 18-year-old Travion Marez, Luther's roommate. Marez also gave an emotional recount of the night during his testimony for the prosecution. During that testimony, Marez said he asked Kelly to "just leave" multiple times before the situation escalated.
Kelly said he met Luther about eight months prior to his March trial. However, they got along well and he was even planning on moving in with them, according to Kelly.
"I liked him, we got along well," Kelly said. "He was a good guy."
Kelly did say he didn't know Luther that well, but reported that Luther would often talk about dark topics like "not having a problem with killing people and burying them in the backyard" when drinking. According to Kelly, the argument that broke out between the two came about when Luther tried to "play fight" with Kelly. The defendant said he told Luther he didn't want to play fight with him, and Luther insulted him. 
Kelly allegedly challenged Luther to a fist fight outside the home, but Luther allegedly told Kelly to "go grab your guns and I'll grab mine." Kelly said he was scared that Luther would shoot someone and told the court "I didn't want him to go get more guns."
The defendant said he held the gun that killed Luther in his hands and it didn't appear to be loaded. Kelly claimed he aimed it at the wall and pulled the trigger, in an attempt to shoot the wall, but shot Luther instead. This was counter to all eyewitness testimony. Kelly said he was scared and confused and just wanted Luther to back off.
"He didn't have the right to put anybody in that house in that position," Kelly said to the courtroom. "He made everyone in that house a victim that night."
County Attorney Leo Gallagher attempted to poke holes in Kelly's claims of emotional distress by pointing to his actions following the shooting. He said Kelly cleared his cellphone and began using a new one and stayed in a hotel room rather than his apartment. Gallagher also pointed to a text sent to Kelly's former coworker, Brooklyn Brendan. That message reads: "I'm a real one who dropped a fool that challenged me." Kelly denied he had sent this message but Gallagher had the transcript of the messages.
Gallagher said Kelly is the one who clearly pulled the trigger, no doubt about it, and the question was whether it was a justifiable use of force. In his closing statement, Gallagher once again pointed out that Kelly never once attempted to leave through the nearby entrance to the home while Luther was down the hall.
"Justifiable use of force is when force against you is imminent and you've exhausted all means of escape," Gallagher said.
Gallagher said Kelly had no right to stand his ground in someone else's home and said Kelly was exactly what he claimed to be -- "a thug." Gallagher was referring to Kelly's prior alleged claims of gang involvement outside the courtroom.