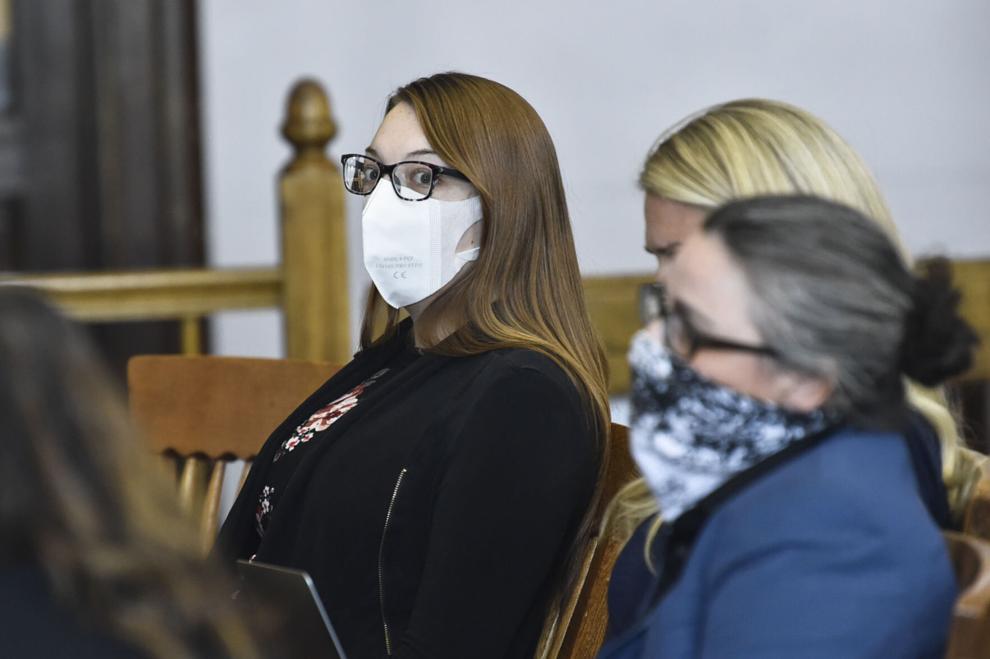 A jury found a Helena woman guilty of raping a fellow inmate at the Lewis and Clark County Detention Center. 
Kaitlyn Dawn Polich was found guilty of felony sexual intercourse without consent and felony robbery common scheme. An alternative robbery charge was dismissed by First Judicial District Court Judge Kathy Seeley. The jury deliberated for just under three hours after two days of trial and returned a verdict at 8:12 p.m. on Wednesday.
Polich could face up to life imprisonment on the rape charge and fines not totaling more than $50,000. Judge Seeley set a sentencing date for Polich for Sept. 30 at 1:30 p.m.
The trial stemmed from an incident that occurred on June 5, 2020, when Polich checked the vaginal cavity of another inmate for drugs in the Lewis and Clark County Detention Center. The robbery charge was for a tangentially related incident in which Polich was found to be in possession of another inmate's earrings. 
The victim of the crime was the first to testify. She told the court she had managed to sneak Suboxone past the screening when put in jail in order to help with her inevitable withdrawal due to being imprisoned. However, the victim told no one about this and said Polich had no reason to believe that the victim had drugs in the jail.
Polich asked the victim if she had drugs, and the victim said no. Polich then said the victim wouldn't mind if she checked. The victim, believing this to be a bluff, said she wouldn't mind. It was then that Polich grabbed and penetrated the vaginal cavity of the victim to look for drugs.
According to deputy county attorney Fallon Stanton, this occurred at a time when the jail was undergoing renovation and all females were being kept in a single pod. Polich's attorney, Britt Cotter of Polson, attempted to paint the victim as unreliable, saying that her story had changed multiple times over the course of the investigation.
Both women were 23 years old at the time of the incident.
Several other women were charged in relation to the crime. Many of them testified in Polich's trial this week. Cotter said the witnesses were unreliable because of the deals they struck with the prosecutor's office to testify against Polich. Cotter was adamant that the defense "did not agree" that sexual intercourse without consent happened. Cotter also attempted to place some blame on the detention center staff for letting both drugs and the earrings past screening.
Cotter told the jury that he was sure the prosecution was "nowhere close to beyond a reasonable doubt."
However, the jury disagreed.
Polich was incarcerated at the time of the crime on charges of felony theft (seventh offense), felony criminal endangerment and felony meth possession. However, these charges were inadmissible in this trial and not used against Polich by the prosecution.