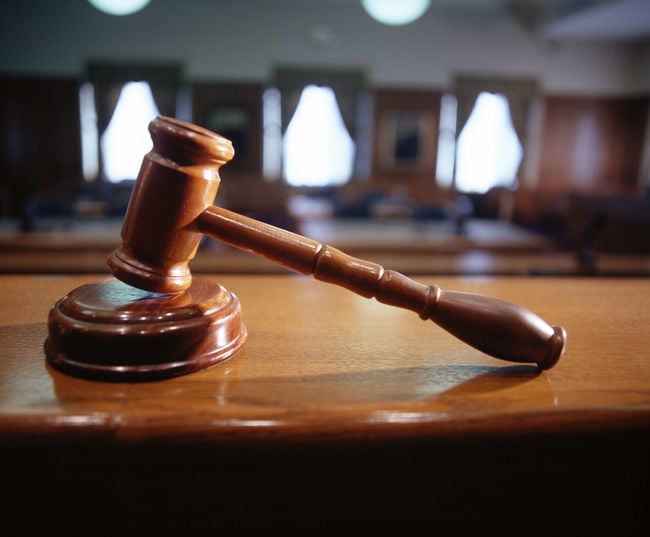 A 38-year-old Boulder woman who runs a Helena pawn shop has admitted to lying about gun sales and failing to keep proper records. 
According to acting U.S. Attorney Leif M. Johnson, Catherine Suzanne Morsette, who is the federal firearms licensee for Modern Pawn & Consignment, pleaded guilty to two counts of false statement during a firearms transaction and failure to keep proper records. If the court accepts a plea agreement, two counts of making a false statement and a charge related to the possession of stolen ammunition will be dropped.
Morsette faces a maximum of five years in prison and a $250,000 fine.
According to court documents, Morsette was working on April 14 when an undercover operation by the Bureau of Alcohol, Tobacco, Firearms and Explosives was conducted. A man and woman went to the pawn shop and looked at a Beretta 9mm pistol, and the man let Morsette know he was not a Montana resident and showed his out-of-state ID. Morsette told the man the woman should fill out the ATF paperwork because she could not sell that firearm to him. 
The woman then completed the form as instructed and purchased the pistol for the man. She then sold the man a Smith and Wesson .45-caliber handgun after confirming with her co-defendant Isaiah Morsette, 38, that the gun was not in the store's system. During the transaction, Morsette told the man and woman that the shop "was hers" and she was the boss, but that she let her husband "handle the gun stuff" for her.
The government alleges that Catherine Morsette knowingly made a false statement by stating the purchaser of the Beretta was the woman, when in fact she knew the actual buyer of the firearm to be the man. Further, she willfully sold and delivered the Smith and Wesson .45 without noting the name of the purchaser in her records as required. 
Isaiah Morsette has pleaded not guilty to his charges, which include prohibited person in possession of a firearm and making false statements during an investigation about the ownership of a firearm. 
One of the charges set to be dropped is related to a Ruger .44 magnum revolver purchased by two men. According to the US Attorney's office, Catherine sold the firearm to one of the men while falsifying the record to say the other purchased it.
Also charged in relation to this were Douglas Wayne Sullivan, 69, and Richard Joe Munoz, 34. Both were charged with being a prohibited person in possession of a firearm. 
All charged are presumed innocent until proven guilty.