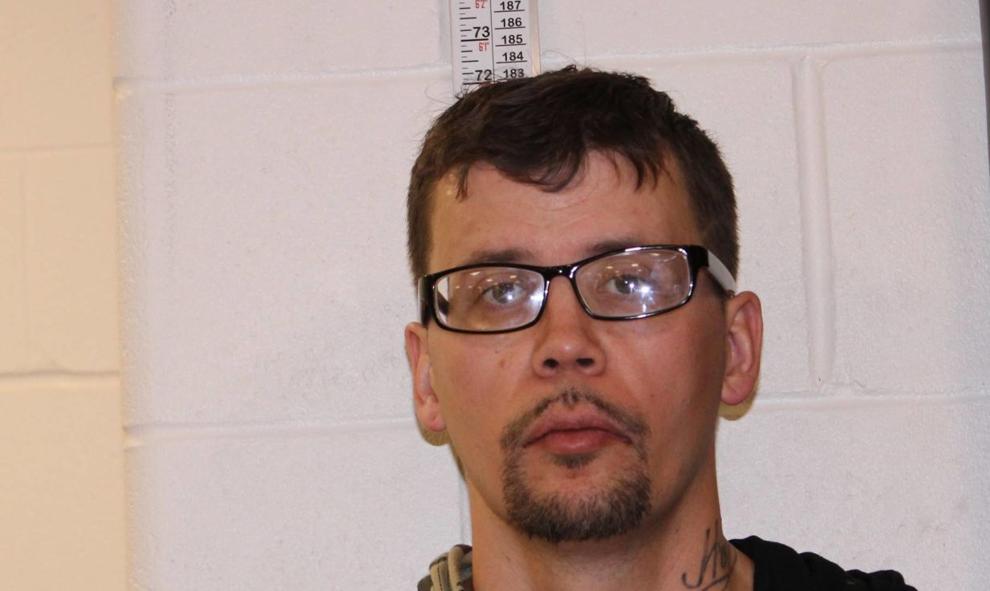 A Helena man who raped a woman after offering her a ride in 2007 has been arrested on suspicion of raping one teen girl and sexually assaulting another earlier this month. 
Justin Eugene Keiser, 34, is charged with two felony counts of sexual intercourse without consent, three counts of felony sexual assault, two counts of misdemeanor sexual assault and one count of misdemeanor unlawful transactions with children. 
On May 19, law enforcement responded to St. Peter's Health for reports of a sexual crime. Authorities interviewed two 17-year-old girls who said they had been sexually assaulted by Keiser early that morning. 
According to court documents, victim one told deputies that the defendant told the girls he was 24 and offered to buy them alcohol. She told authorities they all drank a lot of alcohol at the defendant's home that evening, and the two girls decided to sleep in his bedroom after he offered to sleep on the couch.
Victim one said the girls blocked the door with an entertainment center and television in an effort to ensure nobody entered the room. However, she said the defendant forced his way into the room and got in bed with them. 
Victim one said Keiser had touched her sexually several times throughout the night, and that she awoke to the defendant touching her sexually and raping her in his bedroom. The girl said she was unable to fully regain consciousness to stop the defendant because she was very intoxicated. 
Victim two said the defendant kept serving her alcohol until she became abnormally intoxicated. Victim two said she was having trouble remaining conscious, and that the defendant was touching her sexually despite her attempts to stop him. Victim two also told detectives that she had located a puncture/injection mark on her hip that was not there prior to that evening. 
In an interview with authorities, the defendant acknowledged that he was with the victims and other minors at his home that evening. He also admitted to buying them alcohol, court documents say. 
He told authorities that he was sexually attracted to victim one, and that he grabbed her throughout the night. He also said he tried to kiss victim one multiple times and that he pushed his way into the bedroom and was "grinding" on her while she was asleep. 
According to court documents, the defendant told detectives he wanted to be in the bed with the victims even though he knew they did not want him there. 
Both victims and two witnesses told authorities there was a used condom in the trash the following morning. They said the defendant first denied it was his, then later said he had used it during a different sexual encounter. The victims and witnesses advised that the defendant wouldn't let anyone touch the trash in his house. The defendant later told authorities he had dumped the trash across town from his residence. 
Victim one told detectives she had a lifelong latex allergy and advised she experienced soreness the following morning. St. Peter's staff confirmed that the victim had an allergic reaction. 
In 2008, Keiser was sentenced to 40 years in prison for raping a woman in Yellowstone County after offering her a ride. According to a story in The Billings Gazette at the time, he described himself as a sex addict and told the judge he wanted to rehabilitate himself and start a family of his own. It is unclear when he was released from prison for this crime. 
Keiser as arrested on unrelated charges in Powell County in 2015 and sentenced to 13 months in prison in 2019, according to online records. 
All charged are presumed innocent until proven guilty.