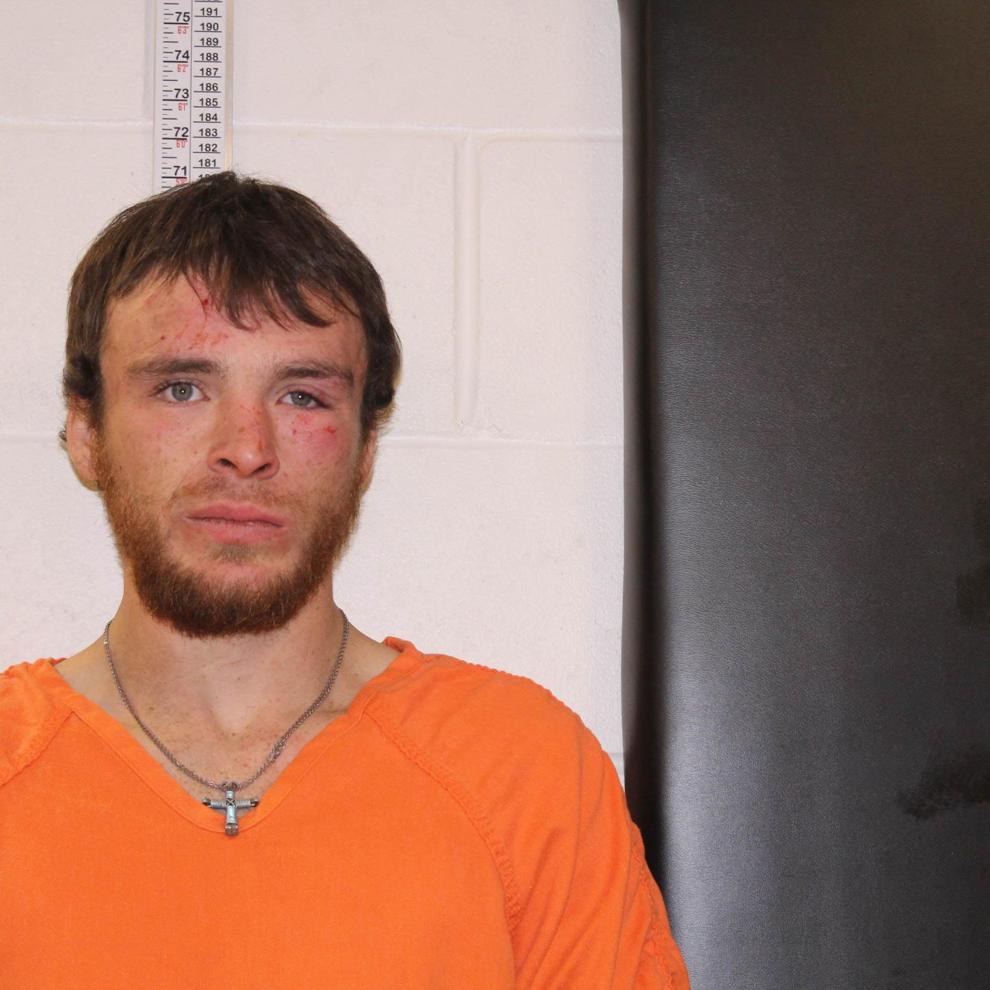 A 24-year-old Helena man was arrested on suspicion of ramming a vehicle with his car and strangling his partner. 
Festus Cody Parry is charged with felony criminal endangerment, felony criminal mischief, felony strangulation of a partner or family member and misdemeanor partner or family member assault (second offense).
On Sept. 11, law enforcement responded to the area of Fee Street and 11th Avenue for reports of a vehicle with heavy front-end damage and smoke coming from the engine. Police were notified that the vehicle driving around appeared to have been involved in a crash.
Court documents state that Jefferson City had a report of a similar vehicle that was involved in a hit-and-run crash near the South Helena interstate exit on the frontage road.
Officers eventually located the vehicle near the 1200 block of Last Chance Gulch. The vehicle was reportedly heavily damaged, with air bags deployed and the front hood pushed up. The defendant was located with the vehicle and a woman. Court documents state the defendant showed signs of impairment including slurred speech, watery eyes and agitated movement. The defendant also had an injury on his face around the eye, consistent with the air bags deploying.
The woman told police they were involved in a road rage incident south of town resulting in a crash while on the frontage road. She said the defendant was driving the vehicle during the incident. She told police the defendant drove to Shodair Children's Hospital, where they switched seats.
The victim, who is the owner of the other vehicle, was able to describe the defendant's physical description, advised he was the driver of the vehicle and was able to describe the vehicle. The victim told police that he was driving behind the defendant on the frontage road when the defendant pulled off to the side of the road. The defendant then reportedly got back onto the road and was driving behind the victim and flashing his lights on and off.
Court documents state the victim stopped at a stop sign south of town and the defendant came to a stop behind him as the victim proceeded through the intersection. The victim reportedly thought the defendant had turned off elsewhere when he was suddenly rammed from behind by the defendant. The victim was reportedly scared for his safety. He described the defendant's actions as "intentional."
The victim reported injuries and damages to his vehicle was more than $1,500.
The defendant was reportedly intoxicated with a breath test showing 0.73% BrAC. The vehicle he was driving also reportedly had fictitious plates belonging to a trailer.
The woman who was with the defendant told police that a few nights prior the defendant had punched her and strangled her. Police observed injuries consistent with an assault. The defendant had one prior PFMA conviction.
The defendant had several confirmed warrants for his arrest.