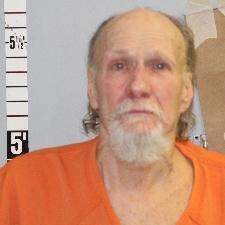 A 68-year-old Helena man has been charged with five counts of aggravated sexual intercourse without consent.
Daniel George Richards allegedly raped a woman multiple times over the course of a few days in October 2019.
The investigation began when sheriff's deputies responded to a call from the victim's landlord, who told investigators he believed the victim may have been raped and that the defendant had just driven away from the residence.
The victim told deputies that she had met the defendant online and had consensual sex with him once, but he allegedly did not stop when asked. 
A few weeks after their initial meeting, the victim was discharged from the hospital on an unrelated matter and accepted a ride home from Richards. She told investigators she couldn't find another ride home.
She reported that Richards held her hostage in her house and raped her multiple times over the next few days. The victim said that every time she tried to get away from Richards, he wouldn't let her out of his sight.
She managed to sneak away at 4 a.m. on the morning of Oct. 30. She enlisted the help of her home health care provider, who had the landlord contact the police.
Court documents say Richards sent the victim a message reading "you better rethink your charge. You're trying to ruin a good man's life" and one telling the victim she "better make sure you make your story good."
The victim didn't know the man's last name, but said his first name was Daniel. Detectives checked the phone number she had for the man, and it was linked to Richards. After being shown his driver's license, the victim was able to positively ID him.
Based on the evidence, deputies found probable cause to prosecute Richards.
All charged are presumed innocent until proven guilty.
Sign up for our Crime & Courts newsletter
Get the latest in local public safety news with this weekly email.