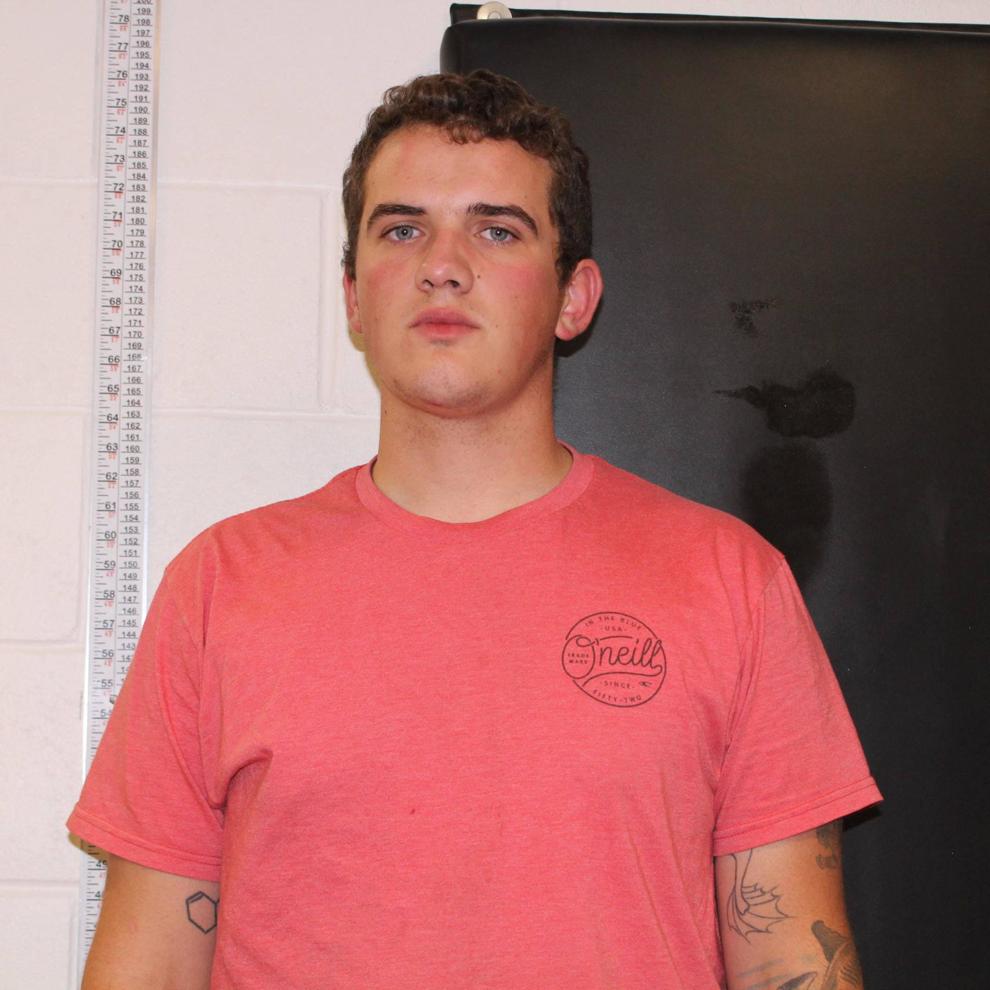 A 24-year-old Helena man has been accused of brandishing a firearm outside a bar in Helena.
Nathan Alan James is charged with two felony counts of assault with a weapon.
On June 27, law enforcement responded to Jackson Street for reports of a man waving a firearm. Court documents say a woman pointed out a man walking down the sidewalk. Officers met with the man, who identified himself as James. 
The woman said she saw the defendant confront a small group of people on the Downtown Walking Mall and point a gun at them. The woman said the gun wasn't black or silver, but was rather green or "Army colored." She said the man went to a nearby pickup and put the gun inside it prior to law enforcement's arrival. She said the people he pointed the gun at had left the area.
During a search of the area, officers discovered three undischarged pistol rounds on the sidewalk. Looking through the window of the white pickup, an officer observed a pistol magazine with butt plate the officer described as "matte tan" on the driver's seat.
Another officer met with two individuals who said they were involved. These two told the officer they did not know the defendant and said he confronted them for no apparent reason. They said the defendant pointed a gun at them, and they said something to the effect of "that better be a toy gun." They said the defendant racked the slide of the firearm multiple times, ejecting rounds from the chamber. They also said he removed the magazine from the gun, showed it to them and reinserted it into the gun. 
The victims described the gun as a tan pistol. They were also able to describe the defendant's clothing perfectly.
The defendant said he did own a tan pistol that was located in the truck. However, he denied ever removing it or the magazines from the gun case.
All charged are presumed innocent until proven guilty.