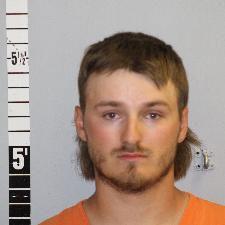 A 21-year-old Helena man has been charged with strangling his partner.
Donovan Leo Donald III was charged with felony strangulation, misdemeanor unlawful restraint and misdemeanor partner or family member assault (first offense).
On June 6, law enforcement responded to reports of a domestic disturbance.
Both the victim and defendant advised they had been in a physical altercation. The victim told police that she tried to leave following an argument with the defendant. Court documents state that the defendant "interfered with the victim's liberty as he pushed her away from the door."
During the altercation, the defendant allegedly threw his phone at the victim, injuring her. The defendant allegedly admitted to this and also admitted that he had hit her in the face. The defendant also said the victim had been hitting him.
The victim told police that the defendant had puncher her in the face and choked her with a pillow. Court documents state the victim advised that the defendant choked the victim with his hand while holding a pillow over her face to mute her screams.
According to court documents, the defendant didn't have any injures and the victim's injuries were consistent with her story.
All charged are presumed innocent until proven guilty.