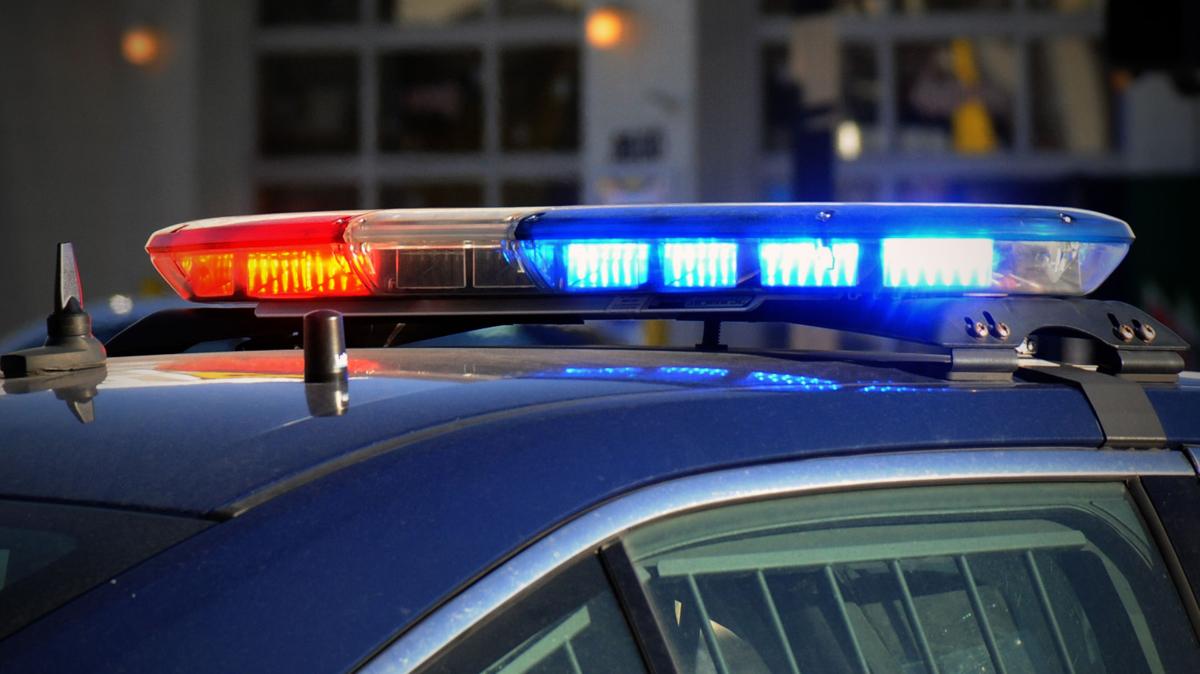 A former Carroll College student was arrested in Colorado Wednesday on suspicion of multiple felony crimes, including raping two women and secretly recording people using the bathroom in his apartment on the Helena school campus. 
Connor Andrew Jones, 22, is accused of 18 counts of surreptitious visual observation, two counts of aggravated sexual intercourse without consent and one count of sexual abuse of children.
The charges came after a search of the suspect's apartment on the Carroll College campus, where authorities found videos and pictures of multiple victims being surreptitiously recorded, others depicting Jones recording sexual acts to incapacitated victims, and hundreds of images of child pornography.
In a statement issued Thursday, Carroll College confirmed that current and former students are among the victims of the alleged crimes. The college is also conducting its own investigation and is encouraging potential victims and anyone with information about the alleged crimes to email SafeReports@carroll.edu.
"Carroll College is profoundly disturbed by these allegations regarding Mr. Jones," Carroll College President John Cech said in the statement. "Our top priority is the well-being of the victims subjected to these outrageous criminal acts, and the college will continue to do everything within our power to protect their privacy, and offer them supportive services they may need throughout this process. Our care and concern is for them. Nothing is more important to Carroll College than the safety of our students. This is not who we are, and the college unequivocally condemns the alleged acts and sexual violence and harassment in all its forms. The charges represent a violation of everything we stand for as a Catholic community, in particular our respect for the dignity of every person."
According to a press release from the Helena Police Department, officers began investigating in February of this year after a Carroll College faculty member discovered what appeared to be hidden camera recordings of people using the bathroom. Court documents say the videos were found on a MicroSD card that was left in a school facility.
Another party told police he believed the bathroom in the videos was inside Jones' apartment. One of the clips showed the face of a male moving the camera, who the complainants identified as Jones. 
Detectives identified and met with two women shown on video, and both reported they didn't know they were being recorded. A victim from a video dated October 2018 recognized Jones' bathroom from the recording. 
Jones told authorities he placed cameras around the apartment regularly for security reasons, but said he couldn't remember placing a camera in the bathroom.
After authorities told him five videos had been located that do not appear to be accidentally obtained, Jones said he recorded the bathroom as proof of grievances between him and his roommates. He said he never told his roommates he set up a camera in the bathroom. 
Among the items seized by authorities were a phone, a computer and storage devices in Jones' possession. Additionally, three hard drives in a safe with files labeled "film files full" and "film files" were seized. Detectives also seized four iPads, three video cameras, 17 cellphones, two iPods, 19 external hard drives and over 60 memory cards and flash drives.
Detectives worked with the Montana Division of Criminal Investigations Computer Crime Unit and the Montana Analysis and Technical Information Center to extract several terabytes worth of data. 
Many of the files were pornographic in nature and some included images of Jones. There were hundreds of still shots, which appeared to be the products of surreptitiously obtained videos.
During the investigation, detectives were able to identify 16 victims that had been recorded while using Jones' bathroom. None had any idea they had been recorded.
One of the victims from the recordings reported that she woke up to find Jones performing sexual acts on her after she fell asleep in a common area after a night of drinking. A video showed what appeared to be Jones performing sexual acts on another victim while she was asleep. 
Also during the course of the investigation, an agent discovered multiple images of child pornography depicting victims ranging from age 4 to 16. There was evidence of the files being transferred to and from Dropbox accounts. Agents later identified over 700 files depicting child pornography on a virtual machine through Jones' computer. The drive had last been accessed on March 6 of this year.
Helena Police Department Capt. Curt Stinston said Connor was arrested in the Denver suburb of Aurora, Colorado Wednesday, where he was living at the time. Officials are coordinating with Colorado officials for Jones to be returned to Helena on the charges.
Sign up for our Crime & Courts newsletter
Get the latest in local public safety news with this weekly email.