A 43-year-old Helena man is accused of stealing more than $91,000 by accepting payment for construction work that was never completed. 
A 52-year-old Helena man was arrested on suspicion of sexually molesting two young girls between June 2015 and January 2019.
A 55-year-old Helena man was arrested after allegedly threatening to open fire on a local hospital last month, triggering a lockdown. 
The city of Helena plans to file a counterclaim against Treasure State Internet & Telegraph, which is seeking $1.5 million in damages as a…
Corey Michael Kelly was found guilty of mitigated deliberate homicide in the killing of 37-year-old Helena-area veteran Mark "Markie" Anthony …
A Thursday court appearance seeking bond for an East Helena man accused of participating in a Jan. 6 riot at the U.S. Capitol was continued, h…
A Helena doctor is asking the state Supreme Court to overrule a lower court's dismissal of his case, in which he asked the Montana Board of Me…
The trial of 31-year-old Corey Michael Kelly began this week in the slaying of Helena Army veteran Mark "Markie" Anthony Luther, 37.
An East Helena man being held for his alleged role in the Jan. 6 riot on the U.S. Capitol in Washington, D.C., has asked to be released on bai…
A father and daughter who practice as attorneys and were accused of professional misconduct for allegedly mishandling trust account funds owed…
A ceremony held Wednesday marked the end of a yearslong project to renovate and expand the Lewis and Clark County Detention Center.
A 35-year-old Helena man was arrested on suspicion of sexually assaulting two children.
The 60-year-old Lincoln man involved in a March 2 standoff with law enforcement pointed a pistol at deputies and fired several rounds, accordi…
A Helena fugitive who was apprehended in Oregon March 2 is accused of possessing child pornography. 
Authorities arrested a 51-year-old Helena man who was allegedly found in possession of child pornography and information about cannibalism. 
Eastbound traffic on Highway 12 on the east side of Helena was blocked Thursday morning due to a two-vehicle crash shortly after 8 a.m.
"The only fact relevant to the question of this Court's jurisdiction is whether North Star filed the required motion for reconsideration. It i…

Marysville House Historic Bar & Steak House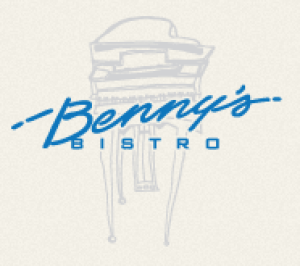 A 58-year-old medical doctor from Missoula is accused of raping and sexually assaulting patients in Helena.
William Harrington resigned from his position as East Helena's police chief March 5 and is currently under criminal investigation over an alle…
A Helena man cited for disorderly conduct for yelling at his neighbor over an anti-Donald Trump flag pleaded guilty to the misdemeanor Monday …
The felony theft and misdemeanor official misconduct charges filed against former Broadwater County Commissioner Laura Marie Obert have been d…
Gov. Greg Gianforte touted the benefits of drug treatment courts during the First Judicial District Drug Treatment Court graduation on Tuesday…