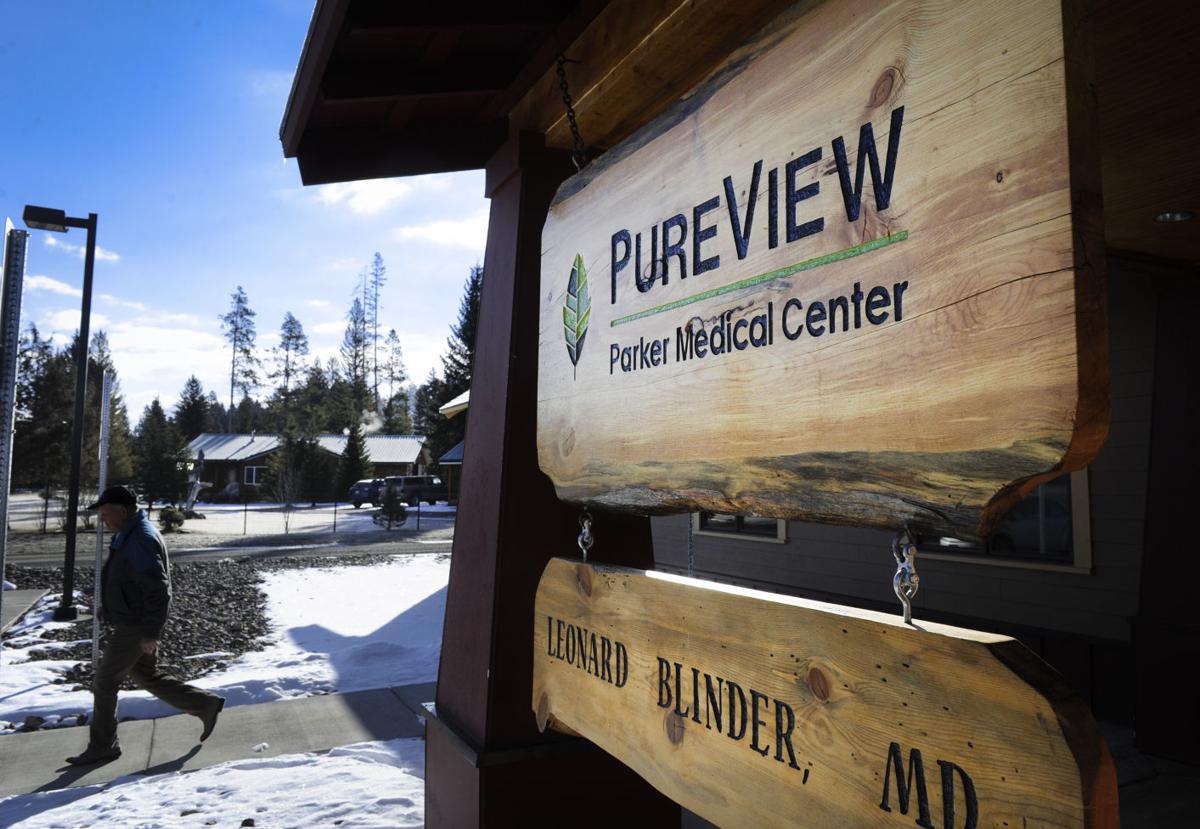 Lewis and Clark County has invited the Montana Public Employees' Retirement Administration to a public discussion about MPERA's potential $5 million penalty against the county.
The potential penalty stemmed from the county's planned split with PureView Health Center, which is scheduled for March 1, 2020. As a result, 63 employees will be terminated by the county and subsequently hired by PureView, which means those employees will no longer be members of MPERA. 
MPERA's Executive Director Dore Schwinden previously said all of the organization's 500-plus members make unfunded liability payments each year to ensure members receive what they are owed. Any organization that separates from MPERA must pay out the unfunded liability amount that would have been paid in the future so the financial burden is not shifted to other members, he said.
At a Thursday meeting of the MPERA board of trustees, County Commissioner Susan Good Geise asked MPERA to add the item to its next board agenda so the county and MPERA could have an open conversation about it. Geise specifically asked that the conversation be held in a "full-blown" public setting. 
"I always prefer things be handled in a boardroom and not a courtroom," Geise said. "But we might end up there." 
Several people mentioned the potential penalty during the public comment portion of Thursday's meeting, but the ongoing dispute was not on the agenda and MPERA officials did not comment on it at that time. 
Geise said the potential penalty would have affected conversations about the county's planned split with PureView, but county officials were not aware of it. She also noted that PureView had conversations with MPERA prior to the final decision on the split. 
Geise pointed out that when the county sold the Cooney Convalescent Home in 2012, which resulted in more than 70 employees leaving the county, MPERA made no claim for "unfunded liability" payments.
"Every local government must exercise our fiduciary duty for good government," Geise said. "We need to know in advance the ramifications." 
Eric Bryson, executive director of the Montana Association of Counties, said his organization doesn't agree that a reduction in force is a reason to incur debt. He said local governments like Lewis and Clark County make up approximately 48% of MPERA's pension participants and questioned the numbers and method used to make the determination in this dispute and a similar one with Cascade County. Bryson concluded by asking that the Montana Association of Counties be included in conversations about policies that affect its membership.
Roger Baltz, the county's chief administrative officer, said the county moved forward with "a series of very important decisions" based on its past interactions with MPERA. Baltz believes the county has a reasonable argument and wants MPERA to reconsider its stance. 
"The contract between Lewis and Clark County and MPERA does not require the county to pay for an unfunded liability resulting from a reduction in force," said Charles Lane, county attorney. "Further, the statutory structure under which MPERA is authorized to operate does not allow MPERA to request these funds from the county." 
The original contract between Lewis and Clark County and MPERA hasn't been updated in any way since it took effect in 1947. 
One part of the contract that could be subject to further scrutiny states: "That any amendments made by the Montana Legislative Assembly to Chapter 212, Laws of Montana, 1945, shall immediately apply to and become a part of this contract, and shall amend the same accordingly."
Laws are no longer named the way they were in the 1940s and all laws regarding public employee retirement have moved to Title 19. Lane confirmed that this section should apply to Title 19. 
When asked which part of Title 19 would require the county to pay unfunded liability, MPERA Executive Director Dore Schwinden cited Article 8, section 15 of the Montana Constitution, which requires a public retirement system to be funded on an "actuarially sound basis." Schwinden also cited Montana code 19-2-409, which provides a definition for "actuarially sound basis." 
Schwinden didn't comment on whether MPERA would comply with the county's request to publicly discuss the dispute at a future board meeting.