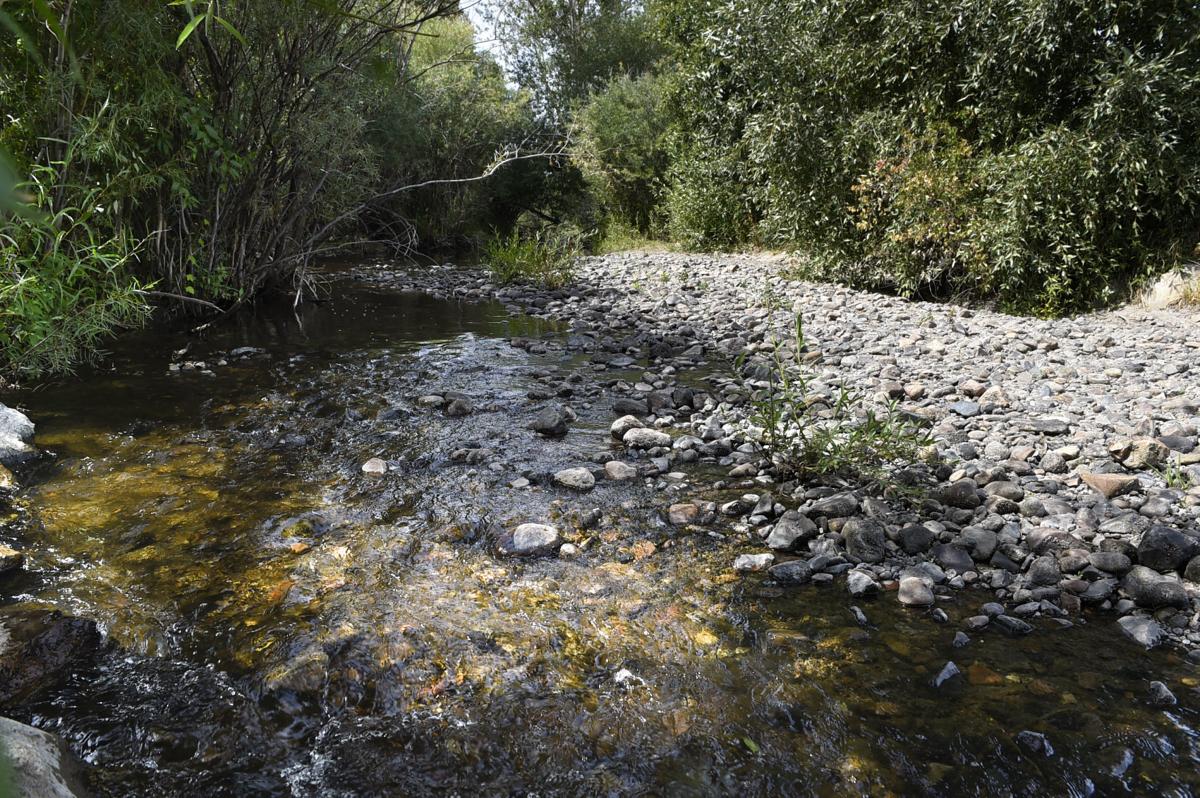 Lewis and Clark County staff have begun looking into county-initiated zoning within the entirety of the Helena Valley's rural growth area.
The valley's rural growth area is partially delineated by Jefferson and Powell counties to the south and west and the Spokane Hills and the Missouri River to the east, and it excludes Helena and East Helena as laid out in a 2015 update of the county growth plan. The northern border is much more difficult to define, extending about 11 miles directly north of Helena city limits before sagging southward in the western valley.
According to Peter Italiano, county community development and planning director, the county is working to figure out how to draw subsets within the rural growth boundary, after which "boots on the ground" outreach will follow with homeowner associations and the public at large.
The process will take several months, said Roger Baltz, county chief administrative officer.
"I think a lot of people may be under the impression that there's no zoning in the valley anywhere," Baltz said, "and that's actually not the case."
About three dozen citizen-initiated zones already dot the Helena Valley but many lie within the county-designated urban and "transitional" growth planning areas, the latter of which Italiano said can be loosely interpreted as suburban. Zoning districts surrounding Fort Harrison, approved in February, represent the only two initiated by the county.
The 2015 growth plan offers direction on issues that Italiano called the valley's "five pillars:" potable water, wastewater, fire protection, flooding and transportation. Four years on, Italiano said those pillars represent "constraints and opportunities" the county believes zoning could address.
"We really need feedback from our residents in rural (areas) to make sure we're in sync as far as what's the best approach," Italiano said. "… We have some issues with roads, we certainly have some issues with water availability – if you look at the northeast hills, for instance, some folks have referred to that as 'the desert,' and yet we see quite a bit of additional subdivision happening up there. So, we need to get a handle on what's the best way to ensure that our residents up there are gonna have some kind of sustainable water supply in the future."
Baltz and Italiano said they have begun conducting meetings about the proposed rural zoning on a "microscale," including with the Helena Area Chamber of Commerce, the Helena Association of Realtors and the Helena Building Industry Association, as well as individual residents.
Baltz said the commission's objective in initiating zoning themselves is to ensure consistency and predictability among area property values by accommodating "smart growth, not (limiting) growth."
"There are a lot of areas where there is no zoning, and there is not that predictability," Italiano said. "So if you were to go out there and purchase a house on a 5-, 10-, 20-acre parcel and all adjacent land is vacant at the moment, you have no guarantee and no expectation of what may happen on all your property lines. You might think you're going to see additional housing, you may wind up with a hog farm....
"From a property value standpoint, you see the potential for property value degradation," Italiano said. "Zoning actually can do just the opposite. It can maintain the status quo."
County officials last initiated zoning with debate of a 32-square-mile military affected area around Fort Harrison and two smaller districts taking up the land within – the Fort Harrison Urban Growth Area Zone District and the Fort Harrison Rural Growth Area Zone District. Ten hearings preceded the commission's Dec. 18, 2018, approval of both zone district resolutions with some regulations from the draft military affected area folded in.
Over the course of the Fort Harrison debate, according to planner Lindsay Morgan, the county answered 130 questions submitted by residents. A 30-day protest period did not yield sufficient backlash from area landowners to reach the "sufficient to bar proceedings" threshold in state law, and the districts went into effect Feb. 14.