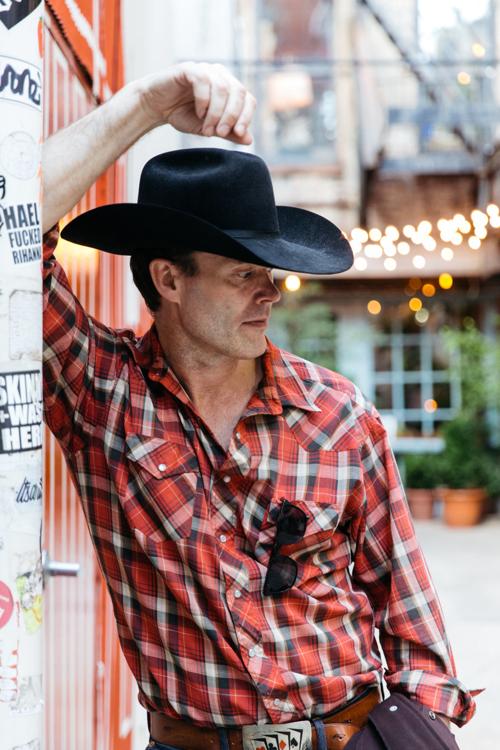 Western country star Corb Lund is coming to Helena this Friday, and his show is expected to be a big one.
Lund will be playing at the Lewis and Clark Brewery, providing a distinctive blend of Americana infused country that takes from both roots and alt-country sound. 
"This guy is pretty darn famous," said Greg Wiens, assistant manager of Lewis & Clark Tap Room. "It will be a really big, busy show."
On Facebook, Wiens said, 1,100 people have already RSVP'd and 834 have indicated they are interested in the show. 
"If even half of those show up, we will be sold out," Wiens said. "That's a lot more traffic than we usually have."
According to his biography, "Lund grew up in a ranching and rodeo family in the foothills of Southern Alberta, then spent the early years of his career writing songs and playing bass for the indie rock band 'the smalls.'"
Lund's music reflects his Western heritage and rock and roll roots.
"When you come from generations of ranchers and rodeo people, you can't help but be influenced by the West," Lund wrote on his website.
Lund's "Americana-meets-roots-meets-alt-country" has attracted accolades from critics in Canada and the U.S. Popmatters called him "one of the best contemporary country songwriters." Rolling Stone Country said he is one of the "10 New Country Artists You Need to Know." 
"Things That Can't Be Undone," Lund's 2015 release, is certified gold and was produced by the same man who works with Jason Isbell, Sturgill Simpson and Chris Stapleton. 
From Alberta, Lund has won the Canadian Country Music Awards Roots Artist of the Year on eight separate occasions.
This is the first of three stops in Montana for Lund. He will also be playing the Big Sky Music Festival in Whitefish later this summer and at the Pine Creek Lodge in Livingston Saturday, July 13.
Lund could not be reached for an interview.
Maria L. Kirkpatrick of the Independent Record contributed to this story.
Get local news delivered to your inbox!
Subscribe to our Daily Headlines newsletter.