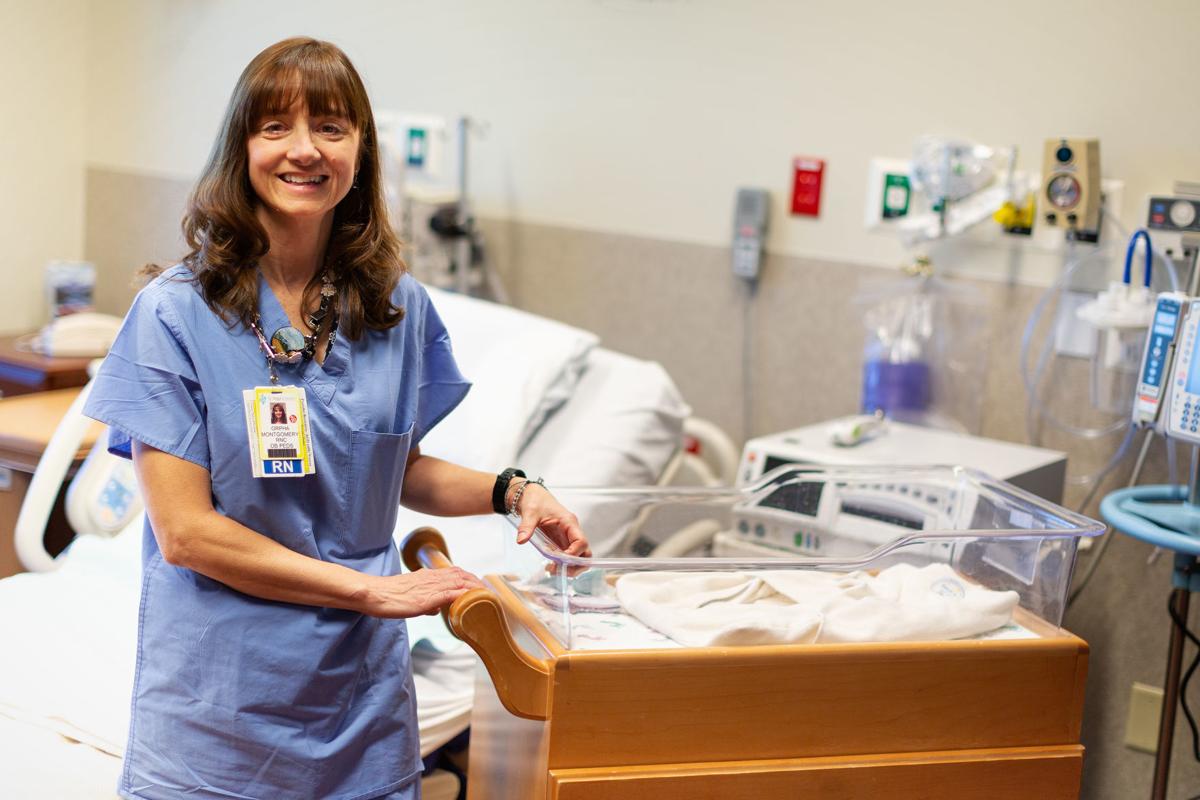 If you had your baby at St. Peter's Health in the last three decades, there is a good chance nurse Orpha Montgomery helped deliver it. What many don't know is that her journey into nursing almost didn't happen.
Montgomery was forced to graduate early from high school to receive Social Security benefits left by her father's death when she was just 13. Without these benefits, she would have no way to pay for college and see her dreams of being a nurse crushed. "There were a few of us in my class who were in this predicament," Montgomery said. "I had to work my butt off and nearly double the amount of classes I was taking, because once I turned 18 I would lose them."
"I knew I wanted to get into nursing right away and I never tried any other majors," she said.
Throughout college, Montgomery worked as a Certified Nurse Assistant at Shodair Children's Hospital. Upon graduation she accepted a job from Shodair but was faced with a hurdle when the hospital temporarily closed, which led to her having to apply to other nursing jobs around the state. "It wasn't like it is today, there wasn't a nurse shortage back then and finding a job was very competitive" and the process was dizzying, she said.
As a Helena native, she was worried about leaving the Helena community and could only see herself nursing in the capital city. As luck would have it, Montomery's application made its way to St. Peter's and she was offered a nursing position in the labor and delivery unit.
The offer felt right. "I was born here at St. Peter's, so it had come full circle."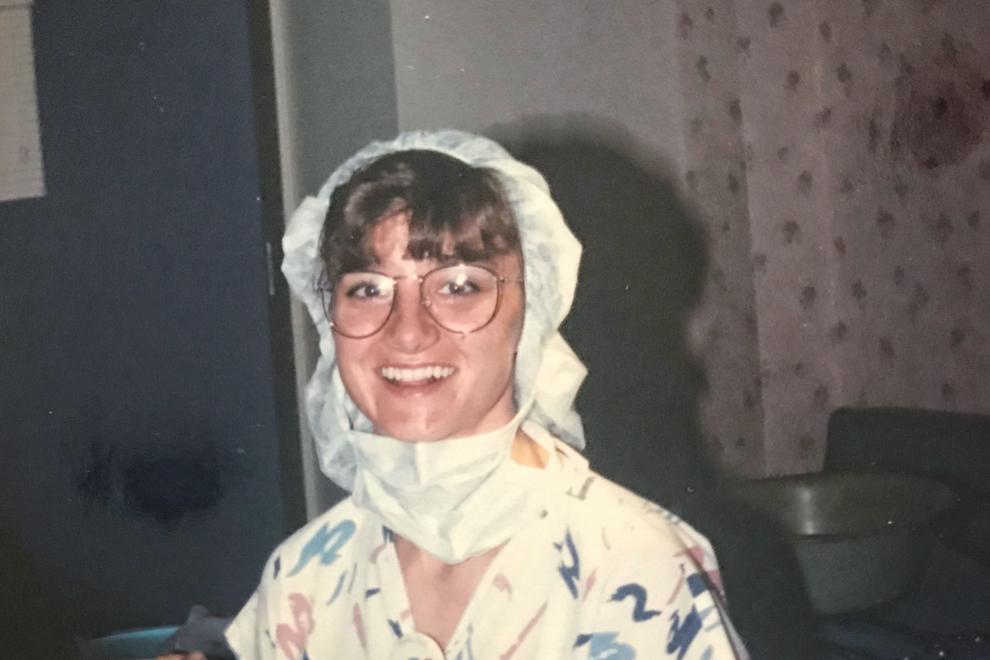 It wasn't long before she realized working in labor and delivery was a unique experience compared to other areas in a hospital. But she faced an early challenge being a younger nurse. Montgomery said she had to work hard to gain the trust of her patients.
"Some patients were reluctant of me because at that time, I didn't have children myself," she said. "Trust is everything. When patients come in and things are going well it's important that they trust themselves" – and "when things aren't going well it's important that they trust staff."
As time passed she began connecting with her patients. She now says that forming a bond and seeing a patient through labor is what she feels best doing. "That's what makes this different, each nurse sees their patient the entire way through. I am in their lives for several days at a time they will never forget."
It wasn't long before Montgomery started racking up the numbers. Katie Gallagher, public relations specialist for St. Peter's, estimated that Montgomery has helped deliver "several thousand children" and Montgomery herself said she has lost count on the deliveries she has been a part of, or even the babies she's had to deliver herself when the births came suddenly. "It's definitely over 50 births I have done without a doctor," she said.
Montgomery's impact in Montana can't be overstated. "We joke that you can do six degrees of separation with every person in the state," Gallagher laughed. "If you really think about it, it might be true."
"I've delivered my neighbor's baby, the babies of my friends, family and coworkers" and "they helped me deliver mine," Orpha continued.
Orpha said that her love for the community is often returned. "I get requests by mothers to be their nurse," which St. Peter's tries to accommodate when possible.
She goes on to describe a local celebrity-like status. "When I go out, people will come up to me and remind me that I delivered their kids." She said it's now at a point where "I have been a part of generations. Children I helped deliver are having children and I am there with them."
She spoke of the changes she has noticed since she started at St. Peter's in 1986. She mentioned the advancements in medicine and says that it's more common to see men with their wives in the delivery room than in the 1980s. "Now we give families lots of time with their baby upon delivery. We didn't before," she said.
She said her role at the hospital allows her to get to know parts of the community she may not have been able to otherwise, and that her unit has also has a small-community feel. This extends to her time at home. "I work three 12-hour days and get the rest of the week off," she said, something that allows her to enjoy everything she likes about living in Helena.
Orpha said she couldn't see herself working anywhere else; Montana is home to her and her family. Her daughter lives in Butte while her son lives in Missoula and plays in a touring band. Helena is the perfect fit for her, Montgomery said, and she "can't imagine nursing anywhere else." 
Orpha Montgomery's story is part of the ongoing Community in Focus series on everyday people in the Helena area.