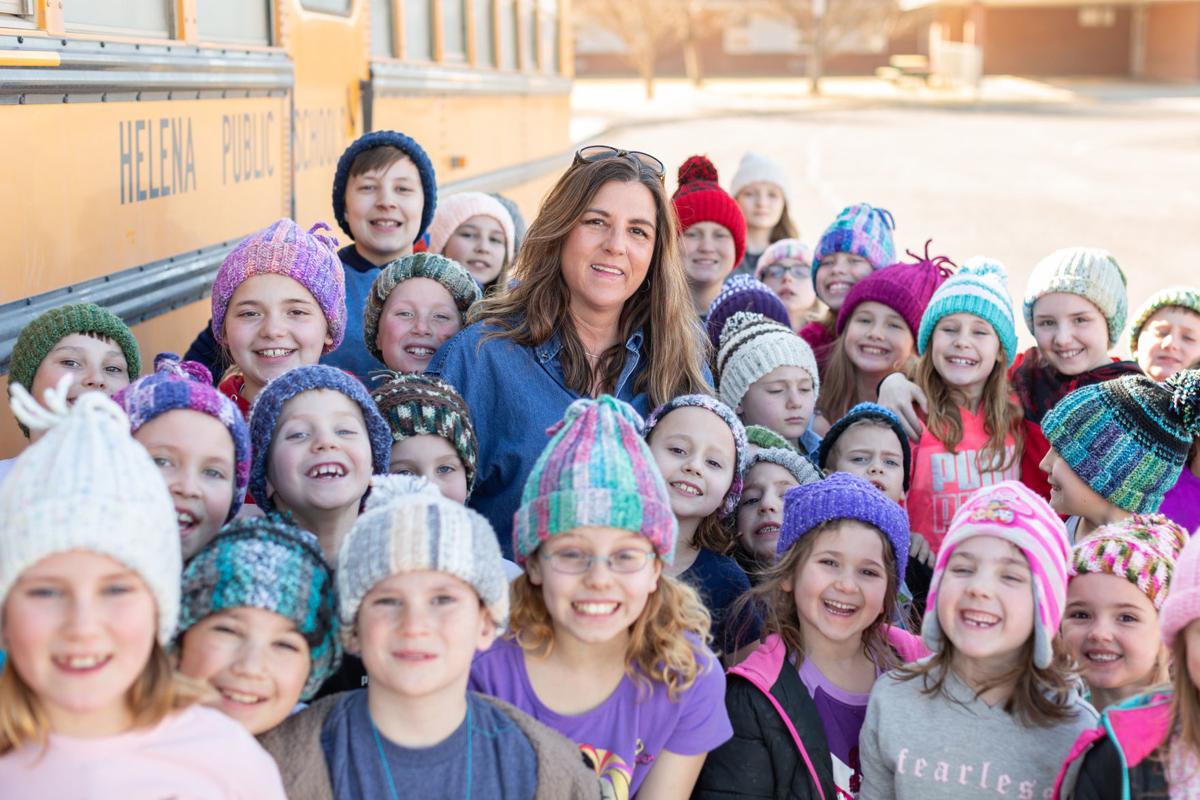 Theresa Loney is a Warren Elementary School mom through and through. 
Though the school bus driver will tell you she only had students in the school for 14 years, she is still very active in the north Helena Valley community. For the past five years, Loney has driven one of Warren's two buses for First Student, the district's bus services contractor. She will be the first to tell you how special Warren is to her. 
So it was no surprise to anyone who knows her when Loney crocheted over 50 hats -- one for each student who rides her bus. According to her peers, this was representative of who she is as a person. 
The process took Loney over five weeks starting during Christmas break 2019. She is self-taught in the art of crochet and began doing it 25 years ago. Loney said crochet is typically her winter hobby, as she and her husband run an irrigation and landscaping business during the summer months. Loney said she has made hats, blankets and even mermaid tails.
The project first took form when Loney crocheted some hats for kids her daughter works with at Intermountain. The hats were a big hit. Loney said she then thought to herself that it'd be a good idea to make hats for her bus students. She thought about it for a while, but the task was a little daunting with over 50 kids regularly riding her bus.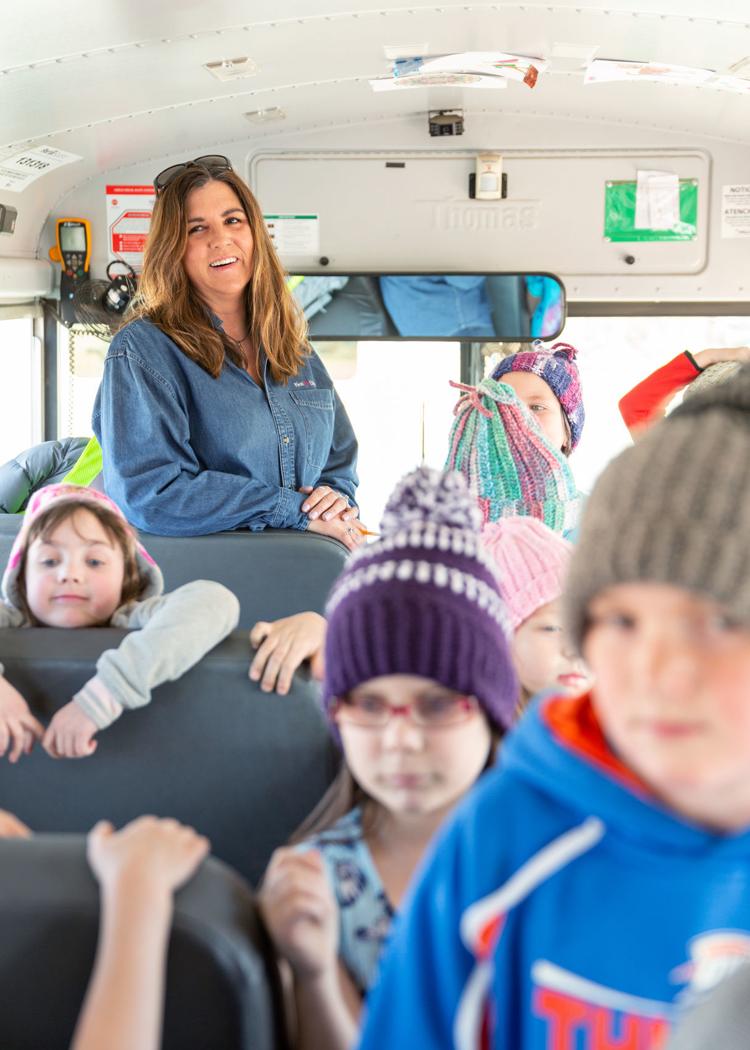 However, that didn't stop Loney. She started with the fifth graders and worked her way backward. By the time it was third grade's turn, the students were begging for hats. Loney said it was a project she enjoyed doing, because she wanted to do something nice for her bus riders. 
"Looking in my mirror and seeing all those pom poms is the cutest thing in the world," Loney said. "That's the real reason I did it." 
Loney said she has a "huge bond" with the students and that she adores them. Clearly the students love Loney as well; she was unable to make it from the parking lot to the front door of Warren without students calling out for "Mrs. Theresa" and running up to her for hugs. One student even escorted Loney all the way to the door before returning to recess. 
"I have such a good group. They're such good kids," Loney said. "Honestly, if I got put on a different route I don't think I'd do this job anymore."
Loney originally started as a bus driver because she was talked into it. However, she admitted that it's a job she should have taken a long time ago.
"I wish I would have done it years ago because I love it," Loney said. "I especially enjoy working with the little ones." 
When Loney originally started driving for First Student she spent six months driving middle school students around before transferring to Warren. Loney prefers Warren because it's the school her children attended and the school where she spent a few years as the Parent Teacher Organization president. 
According to Principal Tia Wilkins, crocheting hats was just one of the many good deeds Loney has done for Warren. Wilkins said Loney once bought clothes for a student who didn't have any for the school's winter program. 
"She's a total rock star," Wilkins said. 
This story is part of the ongoing Community in Focus series, which features everyday people in the Helena area.
Get local news delivered to your inbox!
Subscribe to our Daily Headlines newsletter.