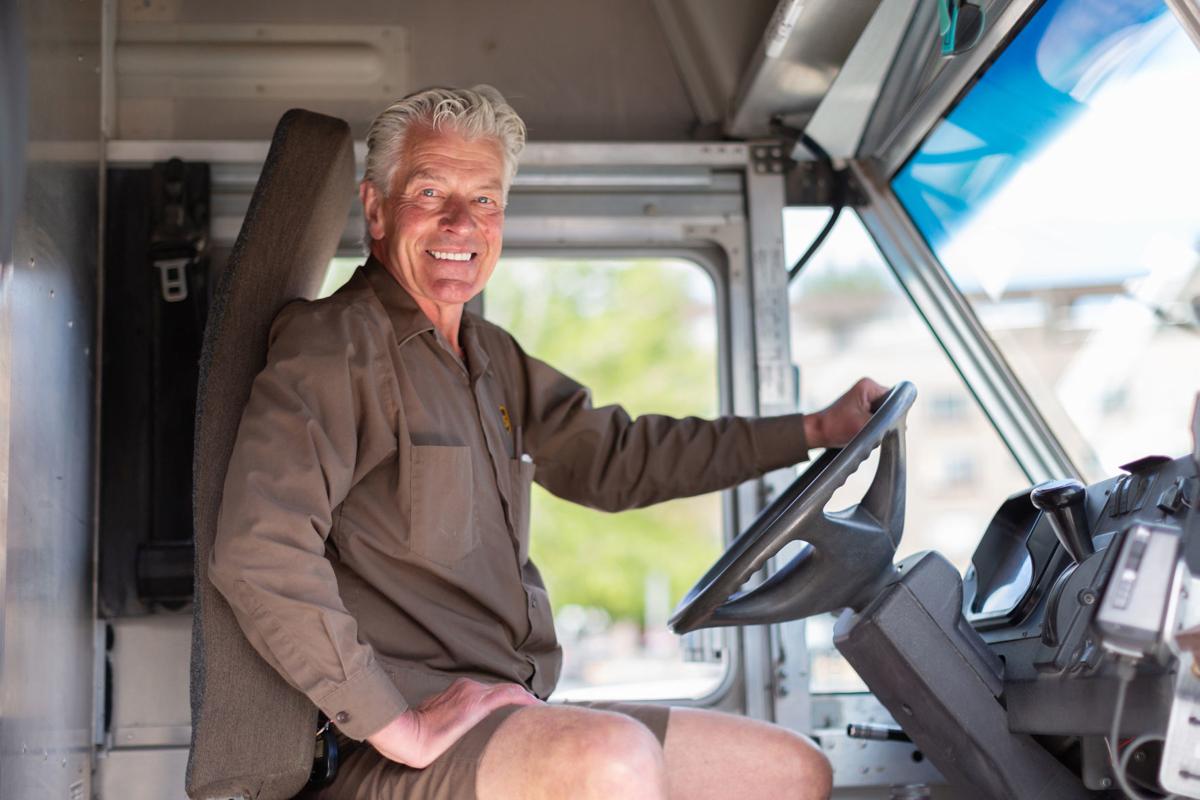 United Parcel Service driver Dave Burningham has become a staple of Helena's downtown community while delivering packages to many of the businesses. On Friday, Burningham plans to make his final delivery before retiring after 29 years with the shipping giant.
Burningham was 32 years old when he started his career sorting boxes in 1990. He went from working part-time sorting packages to delivering them to some of Helena's favorite downtown businesses.
Burningham first moved to Helena in 1980 to open a children's clothing store called Kids Stop in the Placer Building of the walking mall, which he managed for 10 years.
"I initially started working for UPS just to have some extra money," Burningham said.
Burningham said he enjoyed sorting packages, but when the opportunity came for him to become a driver, "I thought I'd try it out and I've stuck with it ever since," he said.
While so many more people are turning to gig work to make ends meet, Burningham said his job has brought him and his family security and good benefits.
Burningham works nine-plus hour days on his route, which runs from the walking mall down to the Capitol building. "I also go down and do Grizzly and Orofino Gulch," Burningham said.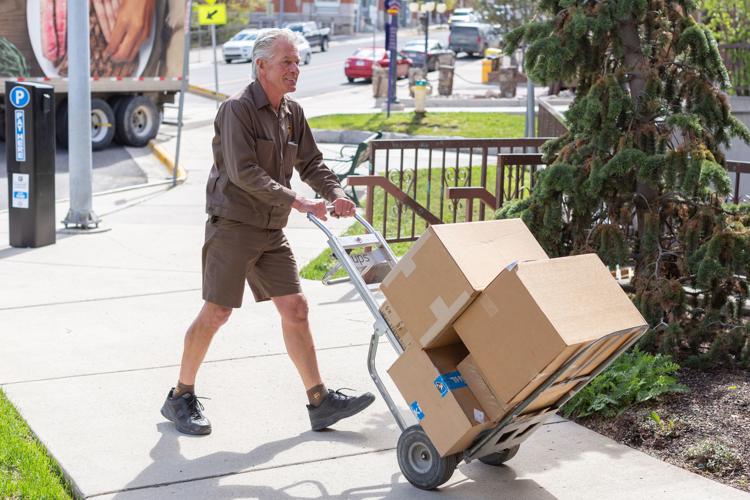 In the morning, Burningham picks up packages from the UPS depot on Airport Road and on an average day makes over 150 stops.
Burningham's work record is impeccable. In 29 years Burningham has never been injured on the job, he has been accident free for 17 years, and he fulfills a wide array of special drop-off requests for his customers.
Over the years, Burningham has gotten to know his customers very well. Lindsay Lechman, owner of Big Dipper Ice Cream, said of Burningham, "He always brightens my day and he is a huge supporter of downtown Helena events and causes."
While making a delivery to the Base Camp, employees Cathy Bakeberg and Tygen Oberst said, "Dave always has a smile on his face" and pointed to a cutout picture of Burningham's face smiling on their office cork board, "He's just a real character," Bakeberg said.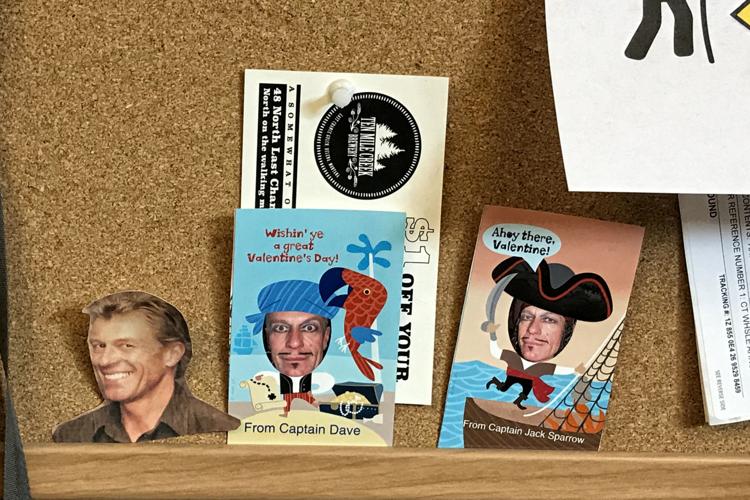 Burningham always seems to go the extra mile.
"I've pushed so many people's cars out of the snow during the winter when I am on my route, I couldn't even tell you how many times," Burningham said. "(And) I know Helena so well that when summer tourists are down here at the walking mall I am always available to stop and give directions."
Over the past 16 years of driving his downtown route, Burningham says he has watched the city grow. "It used to be so sleepy down here. I have gotten to see so many different businesses grow, expand and even move their location."
And it isn't just local downtown business that has changed. Burningham said that when he first started driving, cellphones weren't even used by drivers.
"We went from no phones to pagers and then cellphones," he said.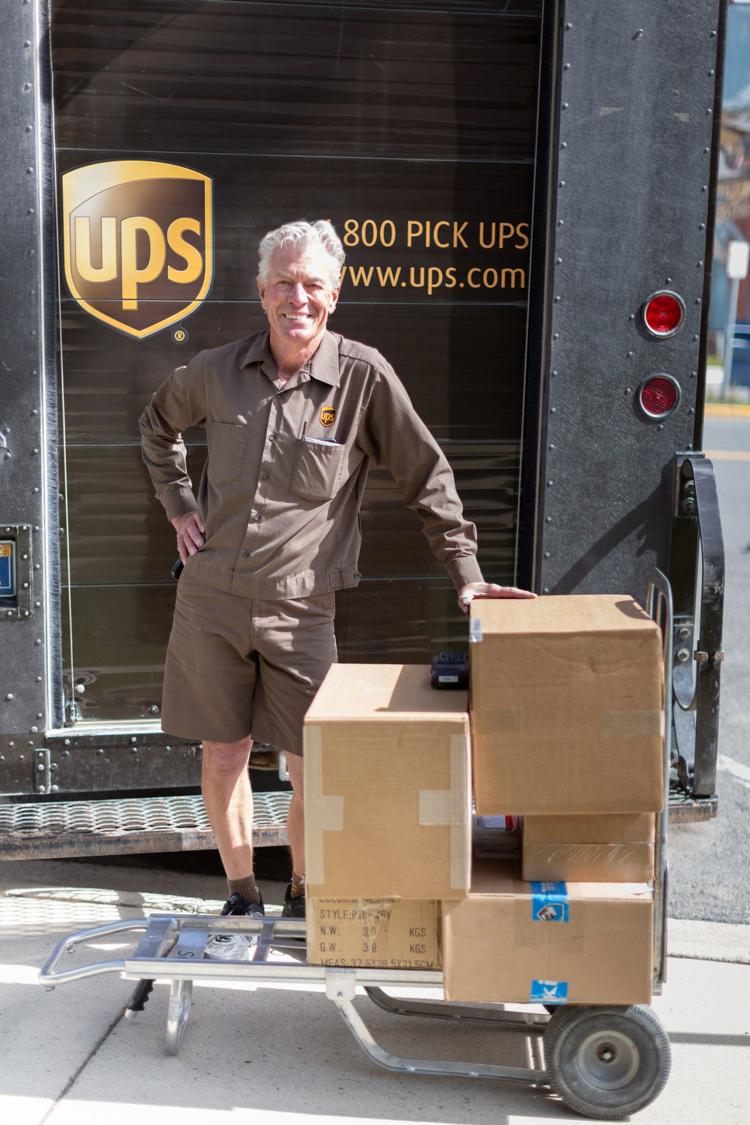 "Amazon has really changed things too," he said. "I used to have a route that was larger, now I have the same amount of delivery stops as I had before within a much smaller delivery radius."
Plus, he said, "so many packages are overnight shipped now."
Burningham says he will miss his customers most of all and is expecting a mix of emotions to hit him on his final day.
Burningham said he plans on spending more time with his family and wants to focus on staying healthy.
"I hope to run a lot and plan on doing a bunch of yoga classes," he said. 
Dave Burningham's story is part of the ongoing Community in Focus series on everyday people in the Helena area. 
Get local news delivered to your inbox!
Subscribe to our Daily Headlines newsletter.