Summer historic walking tours resumed
The Lewis and Clark County Historical Society and the Helena/Lewis and Clark County Heritage Tourism program have resumed sponsoring historic walking tours on Sundays at 4 p.m. for only $5/person; children are free. Wear comfortable walking shoes and bring water. Tour guides are vaccinated and masks are optional.
This summer's historic walking tour schedule:
June Sundays: "Old South-Central Neighborhood"
Visit Helena's oldest neighborhood with the earliest homes and structures in the city. Meet at the corner S. Rodney and State Streets.
July Sundays: "Helena's Historic Last Chance Gulch – Old Main Street"
Examine the Queen City of the Rockies' existing historic architecture, as well as those now gone, and see the site of gold's discovery. Meet at 58 N. Last Chance Gulch in front of the Big Dipper Ice Cream on the Downtown Walking Mall.
August Sundays: "Mansions and Millionaires"
Features Montana's largest concentration of architecturally significant historic residences. Meet at the corner Madison and Stuart Streets on Helena's Upper West Side.
Tours can be scheduled at other times for groups of five; please call 447.8357 or email pattardo@lccountmt.gov.
ExplorationWorks to debut new exhibit
ExplorationWorks has announced the debut of their newest exhibit: Soar with Bats, which will make its worldwide debut on Saturday, June 12.
Soar with Bats highlights human-bat cultural connections through science, culture, folklore, mythology, and pop culture. This exhibit also features 20 live seba short-tailed bats.
In addition to the new exhibit, ExplorationWorks is expanding its hours of operation. The new hours begin on June 12 and will include being open Tuesday through Sunday 10 a.m. to 5 p.m.
ExplorationWorks will reopen to the public on Saturday, June 12, at 10 a.m. Soar with Bats will be on exhibit through September 2021. Reservations are still encouraged and can be made at ExplorationWorks.org. Masks are still required for all visitors ages 3 and up.
LWV to discuss 'Campaign Finance and Dark Money'
"Campaign Finance and Dark Money in American Politics" is the featured topic of the next League of Women Voters of the Helena Area meeting at noon Tuesday, June 15.
Speakers will be Sheila Krumholz, executive director of OpenSecrets, a nonpartisan watchdog group that tracks money in politics on its website. Joining her is Greg Schneider, data innovation analyst at OpenSecrets. Krumholze has testified before Congress and the Federal Election Commission on issues of government transparency and is regularly cited by prominent news sources.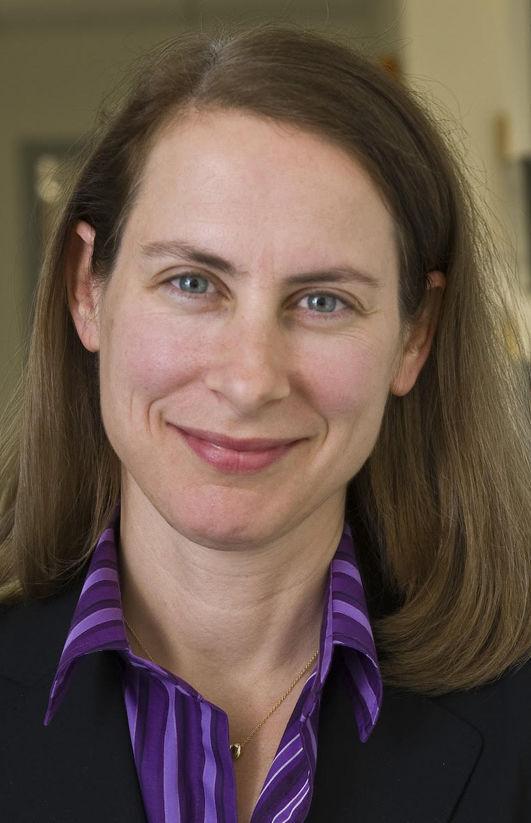 For the past six years, Schneider was director of Information Systems and Innovation at the Institute on Money in Politics.
Both speakers have a deep understanding of the influence of money in politics nationally and in Montana.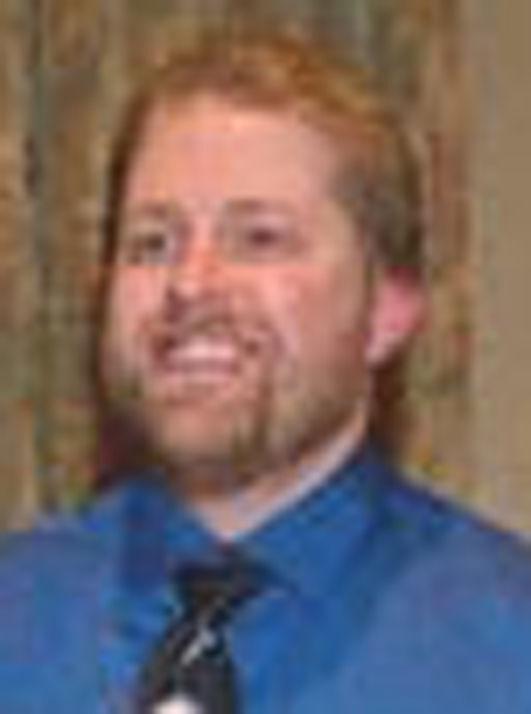 The public is welcome to join this online meeting.
Nar-Anon family group meeting
The Helena Nar-Anon Family Group, a 12-step program for families and friends of addicts, meets Mondays and Thursdays, 5:30-6:30 p.m. in the Library of St. Paul's Methodist Church, 512 Logan.
The library is located on the lower level of the main church building. Please enter using the Cruise Avenue entrance. The group observes COVID-19 protocols required by the church.
Student news
Rachel Riitano, of Helena, has earned a Master of Science in computer science from the Georgia Institute of Technology in Atlanta. Students were recognized during the Institute's 260th Commencement exercises May 7-8 at Bobby Dodd Stadium.
Melody Perry, of Helena, has been named to Ohio University's Spring 2021 dean's list.
Margaret  Jackson, of Helena, has graduated from Dickinson State University in spring 2021. DSU celebrated the most recent class of graduates at the institution's 101st spring commencement ceremony Saturday, May 15.
Clay Weaver, of East Helena, has been named to dean's list at  the University of the Cumberlands in Williamsburge, Kentucky. To be eligible for the dean's list, students must be enrolled in at least 12 credit hours (a full course load), maintain a minimum cumulative grade point average of 3.50, and be in good academic standing.
Aine Healey Lawlor, of Helena, has graduated with a major in government and legal studies and a minor in English from Bowdoin College. The commencement ceremony was held May 29.
Augustine Tupper, of Helena, has been named a 2021 Montana State University Provost Scholar. Tupper graduated as co-valedictorian from Capital High School and intends to major in engineering. Tupper is a Montana University System Honor Scholar as well as a national College Board Rural and Small Town Recognition Scholar. He was elected twice as student body president and served as captain of the speech and debate and varsity soccer teams. During the school year he tutored, and in the summers he served as a camp director and as a runner for a law firm. His parents are Heather and John Tupper from Helena.
Area students recipients of Presidential Leadership Scholarships
The University of Montana recently named the recipients of the 2021 Presidential Leadership Scholarship, the university's most prestigious academic recognition for incoming students.
The 21 Presidential Leadership Scholars were chosen out of hundreds of qualified applicants from across the world and represent the pinnacle of academic excellence and service to their communities. Presidential Leadership Scholars will enroll in UM's Davidson Honors College, in addition to their chosen undergraduate disciplines. At UM they will contribute to academic innovation, garner professional development and enhance leadership skills.
Owen Cleary intends to study music performance at UM. While attending Helena High School, he was a member of Montana Youth Action and led many music ensembles. Cleary has been a part of the National Honor Society and was named an AP Scholar with Distinction. He was an honorable mention in the Montana Associate of Symphony Orchestras Young Artist Competition, was an All Northwest Orchestra honoree in 2021 and a member of the first-place 2020 Montana Science Bowl team. He was recognized as a 2021 Distinguished Scholar by the Helena Education Foundation.
Natalie Renk is a graduate of Capital High School and plans to study theatre and education at UM. She has served as the secretary of the Montana State Thespian Board and was an active participant at Grandstreet Theatre in Helena. Renk was named Outstanding Supporting Actress in a Comedy, as well as earning the Award of Excellence from the Congress of Future Medical Leaders. Her hobbies include acting, singing and performing in any way possible.
Area students named to MSUB spring 2021 dean's list
The following Montana State University Billings undergraduate students have been named to the Dean's List for their academic honors for the spring 2021 semester.
In recognition of scholastic achievement, the university makes public at the close of each semester an honor roll of undergraduate students who earn 12 or more credits which are not of a Pass/No Pass nature and who earn a grade point average of 3.50 or better. A comprehensive list of all honorees can be found at www.msubillings.edu/honorroll. An asterisk (*) denotes 4.00 GPA.
East Helena: Samuel Askin, Mary Plummer*
Helena: Jonathan Brown, Laci Lake, Deborah LeMaster*, Alyssa Magee, Laura Senn*, Hunter Sickerson*, Kelsey Smith, Jenna Stamper*, Jamie Wattnem
Jefferson City: Madison Peterson*