The U.S. Forest Service should do more to contact landowners most affected by major decisions, some area residents and landowners are saying after recently learning of the development of a new forest plan for the Helena-Lewis and Clark National Forest.
The Forest Service closed public comment Oct. 9 on its draft forest plan and related environmental analysis. In 2015 the Forest Service began meetings on updating forest plans from 1986 for the newly combined 2.9 million-acre Helena-Lewis and Clark. The plan is an overarching document that dictates standards and guidelines for various uses and activities across the forest and is expected to drive management for the next 15 years.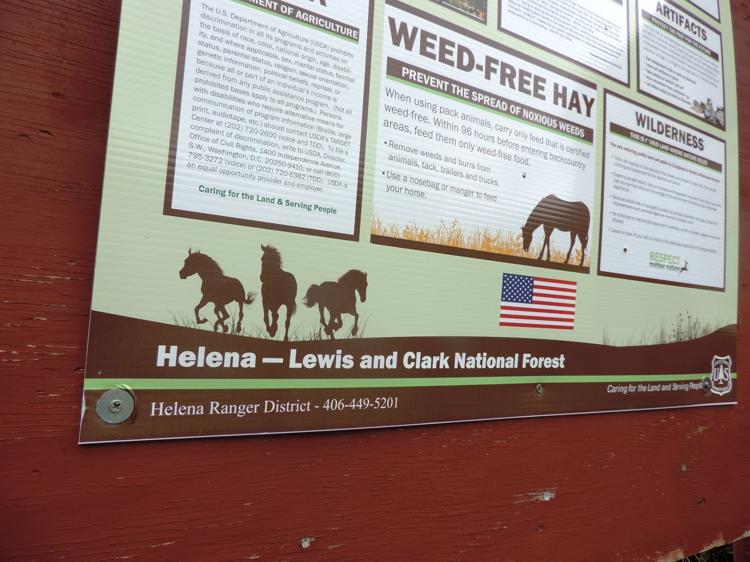 In June, following several rounds of community meetings and public comment, the agency released four alternatives for comment with a final decision expected by the end of the year.
Ennis resident Dave Grigsby owns five patented mining claims off of Stemple Pass northwest of Helena. The properties are surrounded by the Helena-Lewis and Clark National Forest and he holds an exploration permit to search for minerals.
He says it was only recently through his daughter who happened to hear about a public meeting on the forest plan that he became aware that the process was well underway. He drove more than three hours to the meeting in Lincoln, where he says he was frustrated by unclear mapping and answers from officials about plans for the area.
"I understand they had a lot of meetings, but they have to realize not all landowners live right in that area," he said. "I think at a minimum they should send a notice to landowners within their Forest Service boundary because they are the people that will be affected."
Grigsby believes that the same standards that apply to private landowners, for example to notify neighbors of a special use permit, should apply to the Forest Service, he said.
He was able to submit comments to the Forest Service shortly before the deadline, and further took issue with legal notices published in area newspapers and posting of meeting notices online. He reiterated that many landowners and others do not live in those newspaper distribution areas and few have reason to visit Forest Service websites on a regular basis.
Grigsby's neighbor, who lives in Texas, was also unaware of the forest plan.
You have free articles remaining.
Townsend resident Rhonda Holmes also contacted the Independent Record recently inquiring about the new forest plan. She also believes some sort of direct mailing would help notify area residents about major planning processes and opportunities to comment.
"We didn't know about the forest plan and we're worried about young families to be able to get out and cut wood for example," she said. "Maybe if they sent out fliers to homeowners, do a bulk mail and that's one way of really notifying the public."
Both Grigsby and Holmes are opposed to recommended wilderness areas designated within some of the forest plan alternatives. While the designation of recommended wilderness in itself does not necessarily mean new restrictions, they are concerned about the potential of new restrictions and would have preferred to raise those concerns earlier in the process.
"The recommended wilderness areas I don't think are necessary," Grigsby said. "We have wilderness areas, but other areas can be regular forest that've always allowed those uses and I don't think they should do more restrictions."
Forest Service public affairs officer Kathy Bushnell detailed the agency's efforts to reach out to the public on important planning and projects. The agency at a minimum is legally required to post a legal notice in a local "newspaper of record" when a decision goes into the federal register.
"Just in general for projects we'll do a legal notice, then press releases to the media and post it on our website, Facebook and Twitter," she said. "We also make an effort to notify people like local elected officials who might get questions from the public, and for some of the bigger projects we'll do public meetings. If we don't do public meetings, but a group wants us to come talk to them, we'll try to come to those group meetings."
For the forest plan the Forest Service held four different rounds of public meetings across the region, totaling about 60 in all, she said. Some of the meetings drew local media coverage as well.
The Forest Service does offer direct correspondence for groups or people interested in updates on agency news or individual projects. In order to receive either email updates or mailings, it requires signing up through the website.
"We do directly contact people if they've elected to be on our mailing list, but we don't canvas adjacent landowners and we don't automatically put people on that list if they're a landowner," Bushnell said. "We try to limits those (correspondences) to the key big things in the process and not do every change or little update."