Coffee is a drink that many associate with an on-the-go mentality and one new business is taking advantage of that by always being on-the-go. 
Montago Coffee Co. held it's grand opening on Helena's Walking Mall on Friday. The coffee camper is the brainchild of business partners Steven Ladefoged and Rachael Weidlich. It started as a more traditional coffee shop plan, but evolved with the need and the mission of Montago. 
The Montago name, a combination of Montana and the Otago region of New Zealand, was the first aspect of the business the pair settled on. Weidlich has worked as a barista for most of her 10-year career. She became interested in coffee at a young age and attributed it to having a babysitter who was a barista that she looked up to. 
Weidlich decided it was time to open her own shop and Ladefoged was happy to help. They started looking into brick and mortar space, but the initial investment was high. Ladefoged said they started "toying with the idea of mobile," which fit the goals of what they wanted out of a coffee shop. 
Eventually, they found a 1958 Shasta Can Am camper on Craigslist that needed a lot of love. It had rot in the floors and walls and was going to take a lot of work, but they decided to make the purchase and Ladefoged spent the last year and a half rehabilitating the camper. 
"The more we thought about the mobile idea," Ladefoged said, "the more it fit our brand."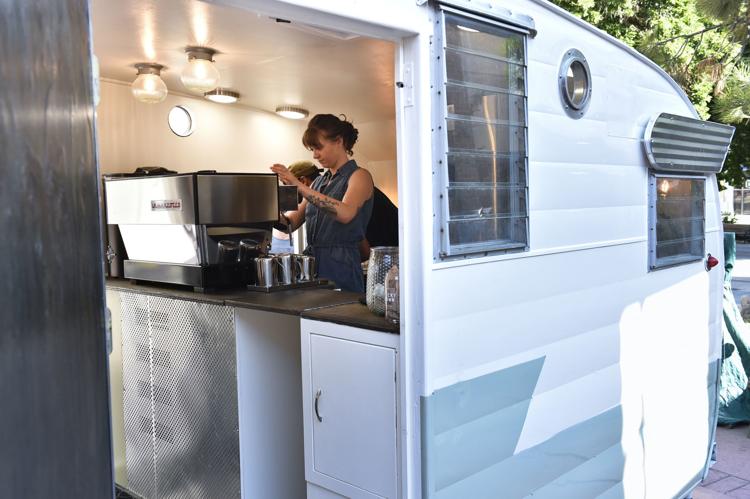 Ladefoged said mobility also helps them be more of a part of the community, allowing them to go where they want and support whoever they like. Weidlich is a Billings native and Ladefoged is from Colorado Springs, Colorado, and they moved to Helena to be part of a small Montana community. 
After securing the camper, their thoughts turned to the coffee making. Weidlich had a very specific espresso machine she wanted. After 10 years in the business, she knew that a La Marzocco Linea EE was exactly what Montago needed. They spent six long months searching for a discounted model. Just when they thought they'd never find that model, one popped up on Craigslist in Denver and they jumped at the opportunity to purchase it.
You have free articles remaining.
"We had so many things that we were worried about that just fell into place," Ladefoged said. 
Then after approximately four years of planning, it was time for Montago to open for business. 
The business is starting out serving brew from Hold Fast Coffee Company, roasted by friends of theirs in Colorado Springs. However, they want to reach out to other potential partners and bring a diverse array of coffee to the Helena area.
"Our ultimate goal is to bring things in tough to get coffees from other places," Weidlich said. "We are thinking of rotating what coffee we serve every two to three months."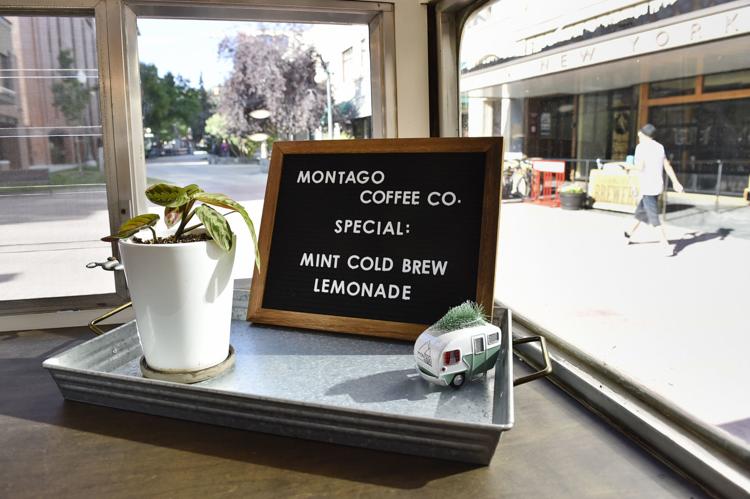 Montago Coffee Co. serves up coffee, espresso, lattes and a variety of other classic hot and cold coffee drinks. They also have a spot on their menu for a special of their own creation. Weidlich described the specials as "coffee cocktails" and Ladefoged said it's a place for them to get creative. During their grand opening, their special was an Arnold Palmer but made with coffee. It was very popular among their first day's customers. 
The grand opening was successful for Montago. Weidlich described the morning as "nerve-wracking" but said a lot of people showed up to support the business. Now the pair are more confident in their business and intend to form a semi-regular schedule of opening around town.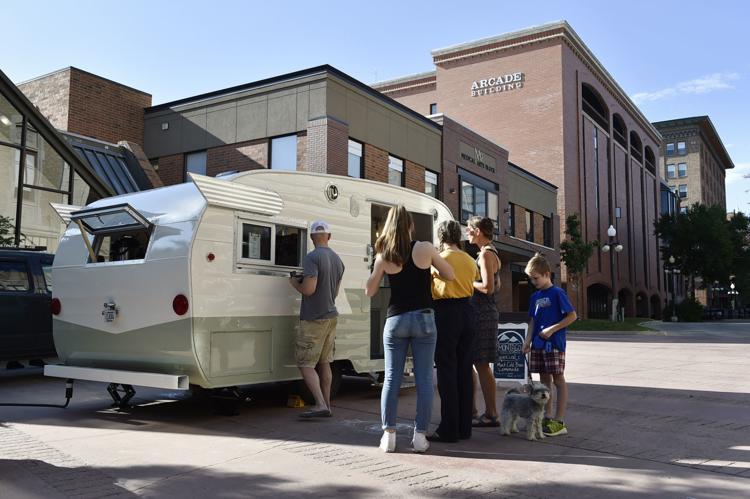 Currently, there are no plans to set up outside of Helena. However, Weidlich said they might pursue a brick and mortar location after a few years of working the coffee camper.