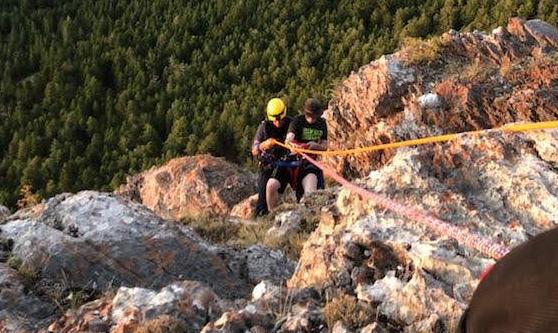 Officials rescued a climber who got stuck on a rock ledge without proper gear on Mount Helena Friday evening. 
According to a press release from Helena's Assistant Fire Chief Mike Chambers, officials were dispatched to the west end of the 1906 trail just after 5 p.m. The release says the climber had attempted to climb up a rock face without using climbing equipment or proper safety procedures, and his friend called 911 after he got stuck. 
After locating the climber and assessing the complexity of the situation, officials decided to anchor from above, deploy a rescuer, then hoist both up off the rock face.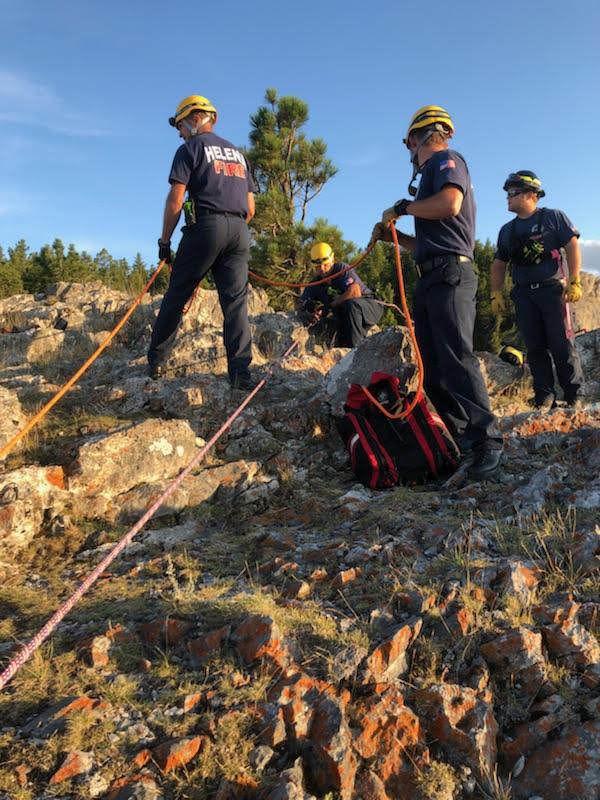 The Helena Fire Department shuttled rescuers to and from the top of Mount Helena with a Polaris 6X6 UTV. Lewis and Clark County Search and Rescue responded with ATVs.
Officials were able to return the climber to the parking area by 8:45 p.m., and they were off the mountain and back to the staging area by 9:10 p.m.
The climber was not injured. 
Get local news delivered to your inbox!
Subscribe to our Daily Headlines newsletter.