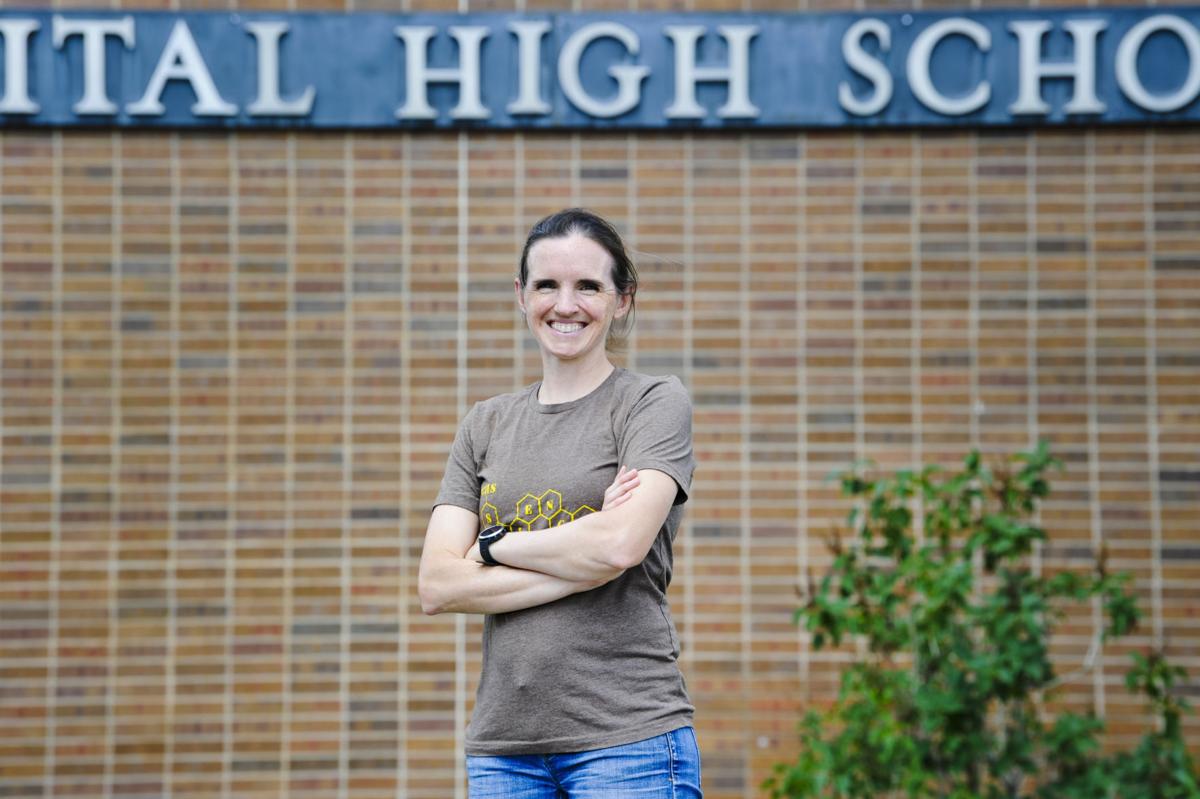 Capital High School honors and AP biology teacher Sarah Urban has been named as Montana's outstanding biology teacher by the National Association of Biology Teachers.
Each year the organization honors one teacher from each state for their work in teaching biological sciences. Urban is their choice to represent Montana for the year 2019.
Urban has taught on and off at Capital High since 2005. She has also coached volleyball, track and cross-country in her time at the school. She took a hiatus from coaching when her three kids were all under the age of 5, but returned last year to coach cross-country. She has taught a variety of sciences for the school throughout the years, but is now the honors biology and AP biology teacher.
Urban earned a degree in molecular and cell biology from Western Washington University. At that time she was looking into being a genetic counselor. However, a variety of different experiences led her to earn her master's in teaching from Whitworth University in Spokane, Washington. Urban got into science through her interest in genetics and DNA sequencing. Her love for teaching came from her desire to help others understand science.
"You look at a lot of science teachers and we are obviously science geeks," Urban said. "And I also like being around people, so teaching was a natural fit."
Urban said one of the best parts of teaching is that she gets to be broad in what aspects of biology she teaches. It's the lifelong learning aspect and sharing in the excitement and enthusiasm of watching her students grow that attracted her to the profession.
"I love helping others succeed," Urban said. "You can see the growth in individuals and celebrate their successes with them."
Urban asks all of her students to do their best in whatever it is they do, which is something she strives for in her own life. 
Another thing she tries to teach young people is how to interpret information, ask questions, validate credibility and differentiate trustworthy information. 
Urban said she was very excited when she received the letter from NABT informing her that she was selected to represent Montana. 
"It's such an honor," Urban said. "Especially because there are so many great teachers in Montana."