Winter is leaving and the snow geese are coming. Choteau will be welcoming the birders that trail in the white birds' wake with the inaugural Wild Wings Festival.
For the next few weeks, Choteau will be the epicenter of one of the great migrations on the North American continent as thousands upon thousands of birds descend onto the Freezeout Lake wetlands complex a few miles away from town. The birds travel from California's Central Valley, where they make their winter residence and make a pitstop at Freezeout Lake, coming in swarms of up to and more than 100,000 birds per day.
Annually, near the end of March the Freezout Lake Wildlife Management Area plays host for up to 300,000 "white geese"- Ross's Geese and Snow G…
For birders and any person who wants to revel in massive movement, the Wild Wings Festival will provide opportunities to learn, eat and see a natural marvel up close.
Julie Ameline is the director of the Old Trail Museum in Choteau and is part of the brain trust that created the festival.
"We have a group that's been trying to get visitors to Choteau, so we brainstormed a spring event," Ameline said. "The geese migration is the perfect time to try and capitalize on that."
Ameline said tourists make their way to the Freezeout Lake wetlands complex and Choteau each year to see the migration.
"People travel to see geese," Ameline said. 
The Wild Wings Festival is not trying to overwhelm any birders.
"We want to try to keep them entertained but will give them space," Ameline said. 
As it stands, the festival will include a movie screening, lecture, guided tours and the Wild Game Feed, a potluck style dinner with auctions and almost any wild meat available. The museum puts on the feed as a major fundraiser during the migration season. Travelling birders patronize the feed annually, Ameline said, so including it in the festival made sense.
"We decided to add those together and see how those will work out," Ameline said.
"We've had caribou, elk, rattlesnake, pheasant, halibut, fish gumbo, venison, antelope," Ameline said. "We just get quite a ménagerie of all kinds of different stuff."
For Maggie Carr, an owner of Dropstone Outfitting, the festival is a way to bring people to her hometown.
"We wanted to create an event in Choteau that drew more attention to the birds," Carr said. "It brings people to north-central Montana," Carr said. 
The festival is a "community group effort," Carr said, and is part of the effort to improve Choteau by enhancing tourism and recreation possibilities in the area. 
While growing up in Choteau, Carr said she remembered thinking the migration was kind of interesting, but never paid it much attention.
"When you're young you don't realize how awesome it is," Carr said. "Only in the last few years, I realized what a huge phenomenon this is."
Mike Schwitters, a retired Fish, Wildlife & Parks employee and amateur birder, said about 8,000 snow geese had descended on the complex even though the lake is still pretty well frozen over.
"There's no open water to speak of yet," Schwitters said. "Though it looks like it wants to." 
Schwitters has been witness to the migration for the past 35 years. The Air Force brought him to Great Falls, and his interest in birds (and a Livingston-born wife) swung him back to Montana after he ended his time in the service. 
The reason the birds come through the Freezeout complex annually is because it's on the way to the far northern places where the snow geese lay their eggs.
"They find it's much easier to raise babies when they have sunlight," Schwitters said. "They go all the way to the Arctic, north of the Arctic Circle, and they want to get there in the spring," which is why they end up in Montana in March and April. 
Schwitters has seen the geese's wintering and summering grounds, places that make the Freezeout Lake migration stop look unpopulated.
"It's fierce and wonderful," Schwitters said.
But Freezeout is important because it offers food and shelter, and is especially close to the barley fields of central Montana. 
"They prefer barley," Schwitters said. "They can tell barley from the winter wheat fields."
He doesn't know why they like barley more, but they do. 
Currently, the geese population is growing at a rate of 2,000 and 5,000 geese per day. Schwitters said there were about 600 swans on the ice and "good numbers of northern pintail ducks" around and about.
Carr said watching the masses of birds fly through is an impressive sight.
"It doesn't matter if you're a birder or a non-birder," Carr said. "You'll look and see and it'll make you stop."
Freezeout Lake Snow Goose Migration
Freezeout Lake Snow Goose Migration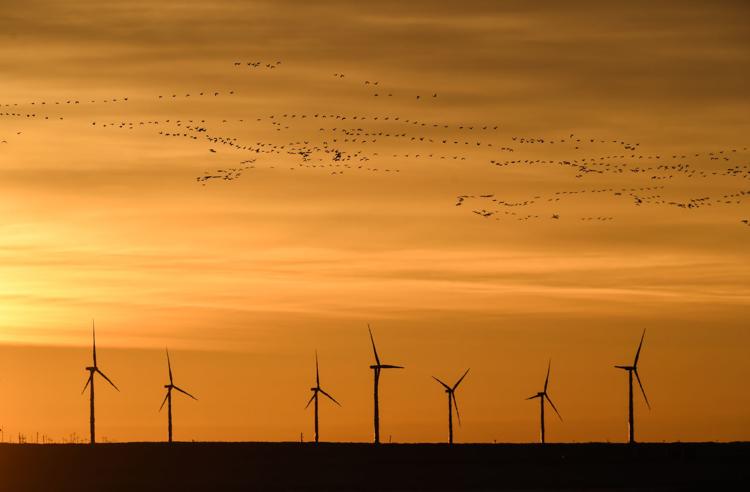 Freezout Lake Snow Goose Migration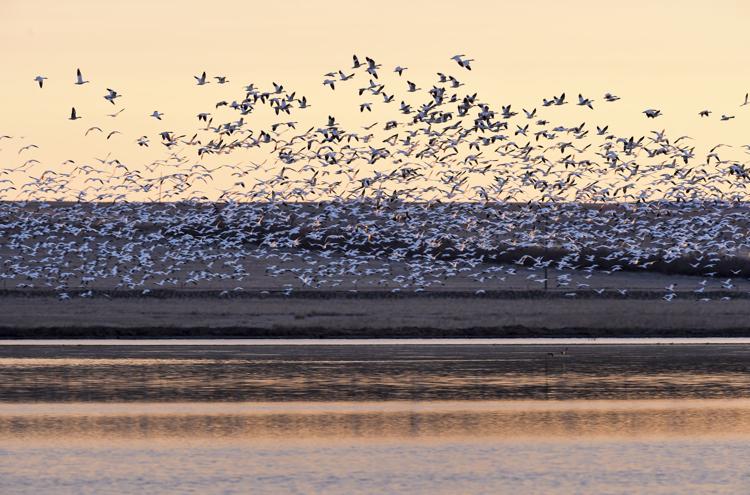 Freezout Lake Snow Goose Migration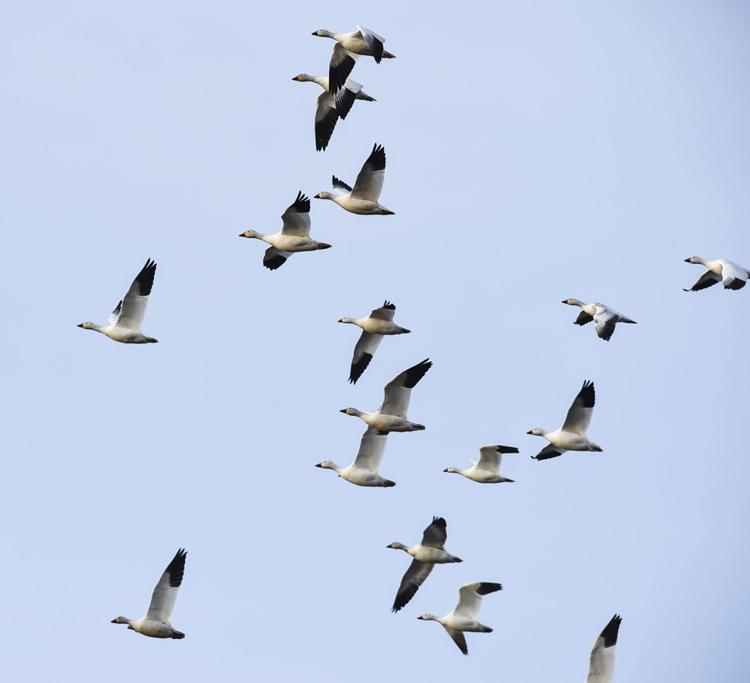 Freezout Lake Snow Goose Migration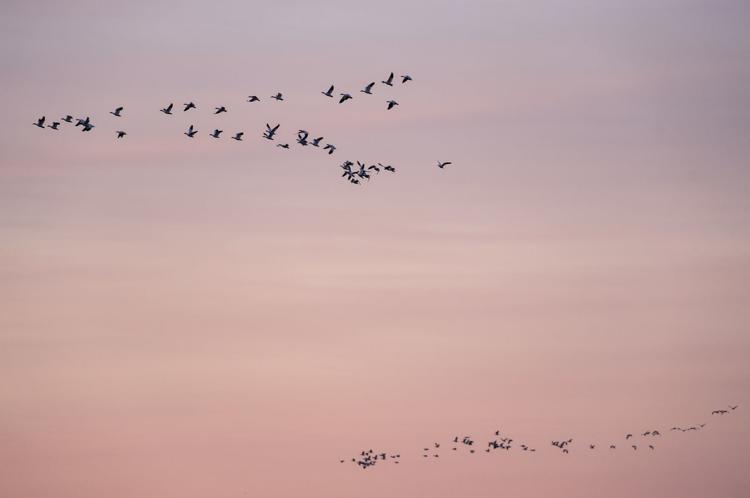 Freezout Lake Snow Goose Migration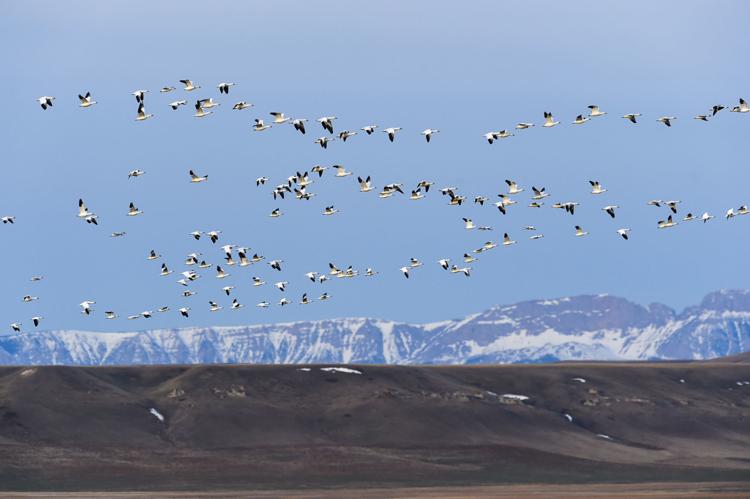 Freezout Lake Snow Goose Migration
Freezout Lake Snow Goose Migration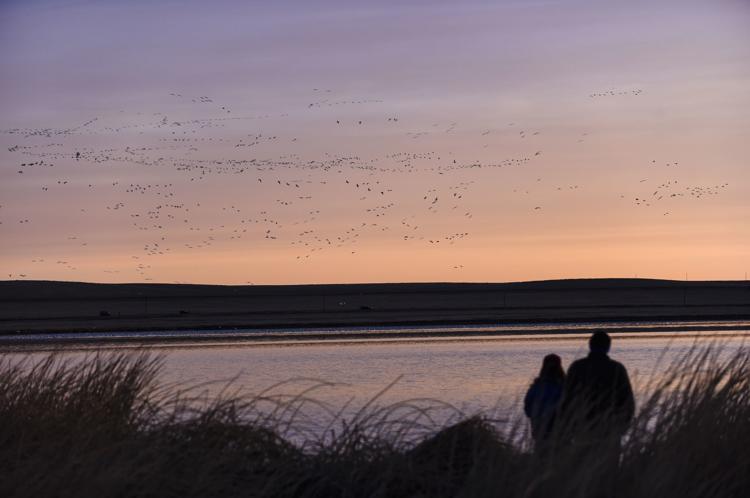 Freezout Lake Snow Goose Migration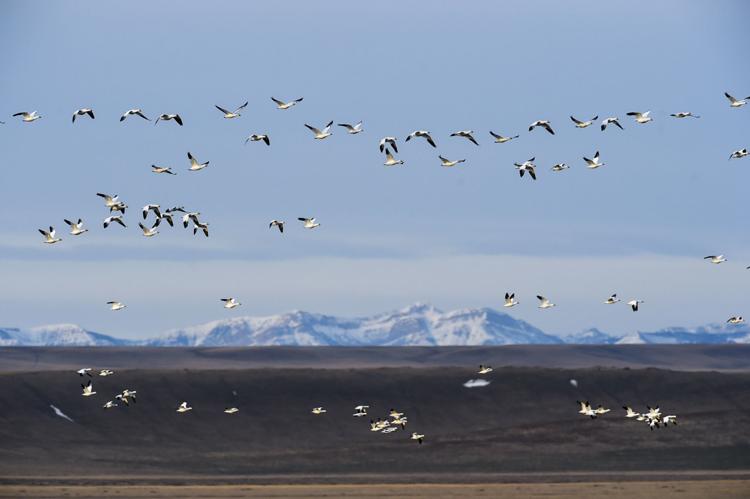 Freezout Lake Snow Goose Migration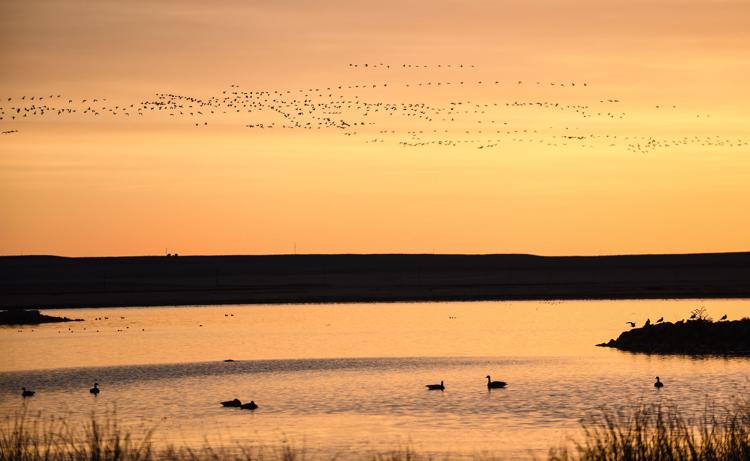 Freezout Lake Snow Goose Migration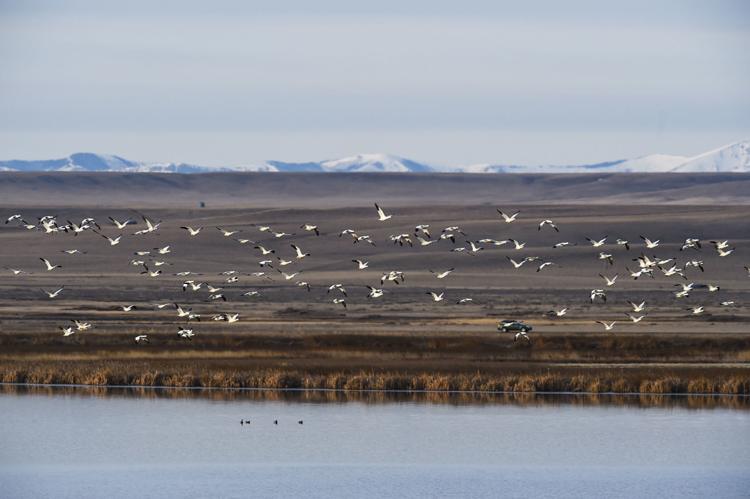 Freezout Lake Snow Goose Migration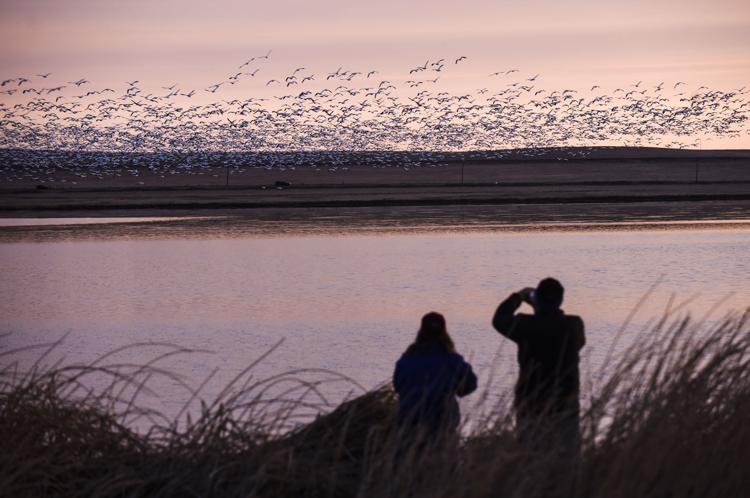 Freezout Lake Snow Goose Migration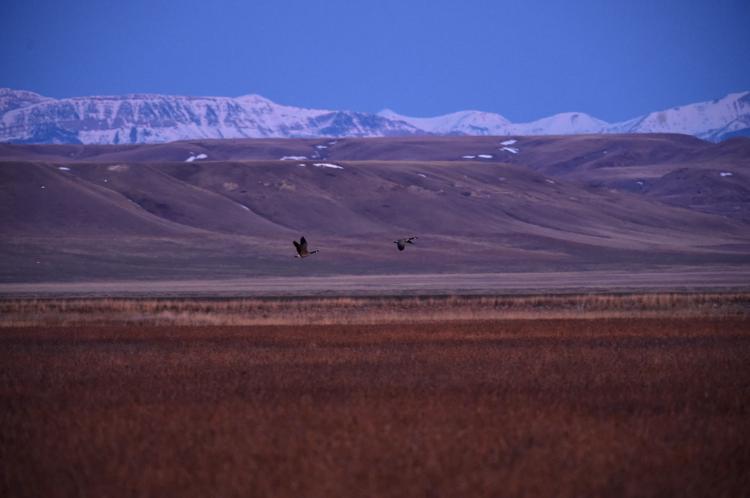 Freezout Lake Snow Goose Migration
Freezout Lake Snow Goose Migration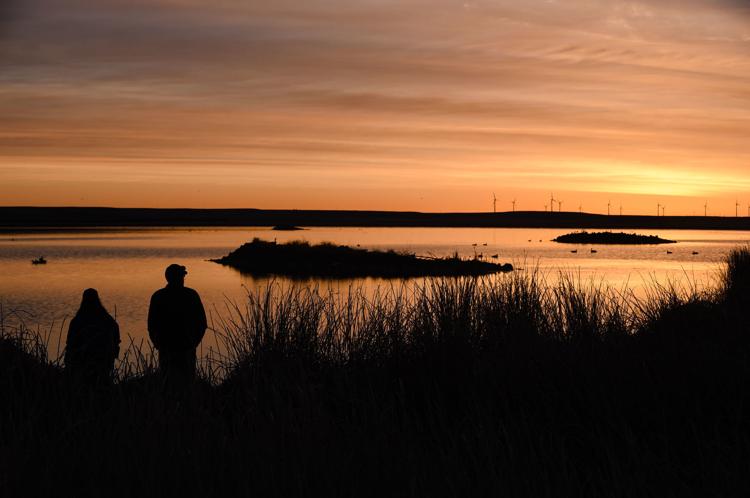 Freezout Lake Snow Goose Migration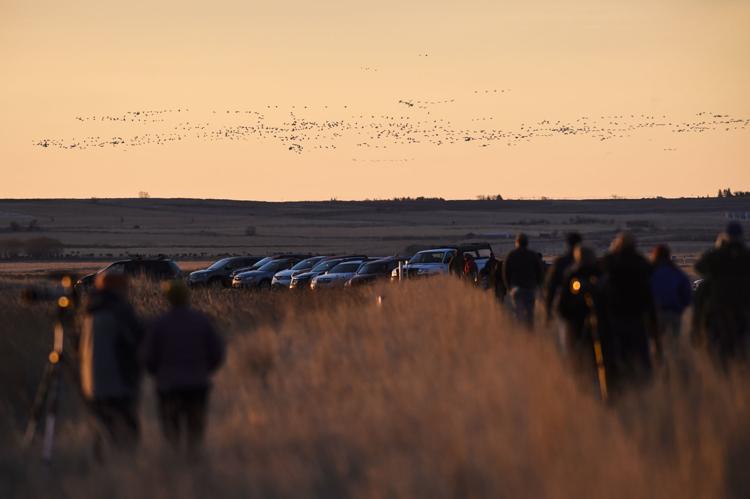 Freezout Lake Snow Goose Migration
Freezout Lake Snow Goose Migration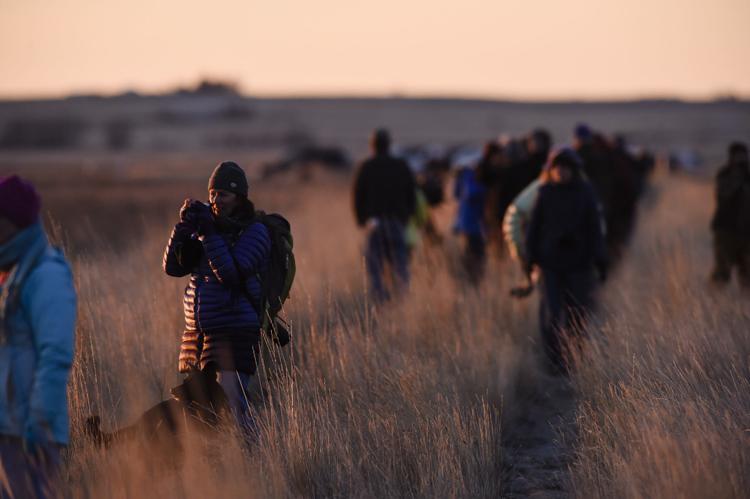 Freezout Lake Snow Goose Migration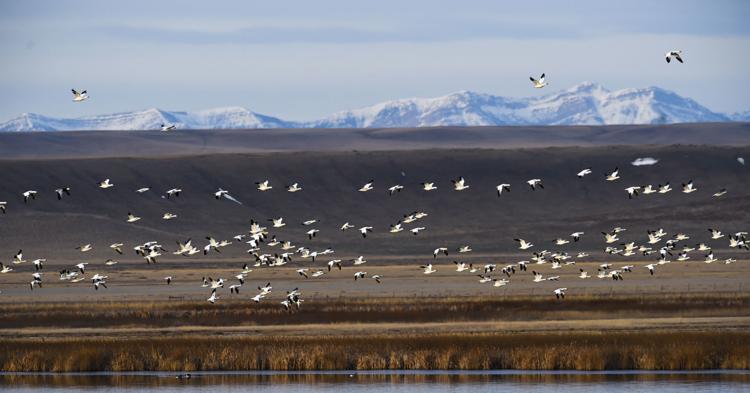 Freezout Lake Snow Goose Migration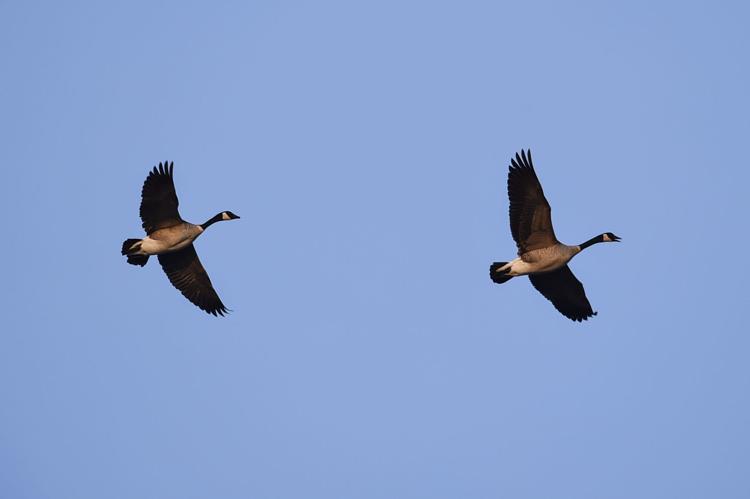 Freezout Lake Snow Goose Migration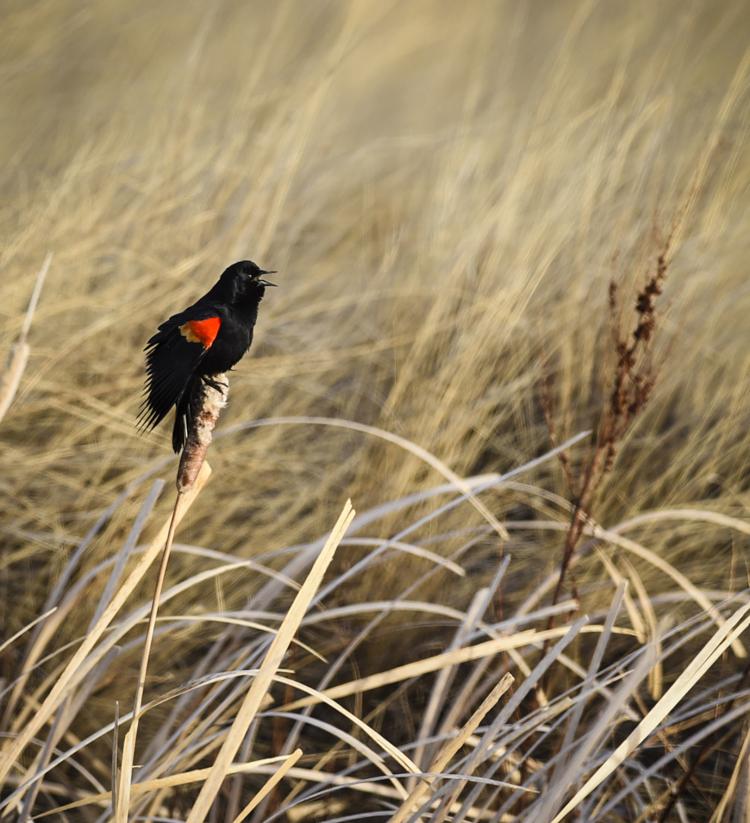 Freezout Lake Snow Goose Migration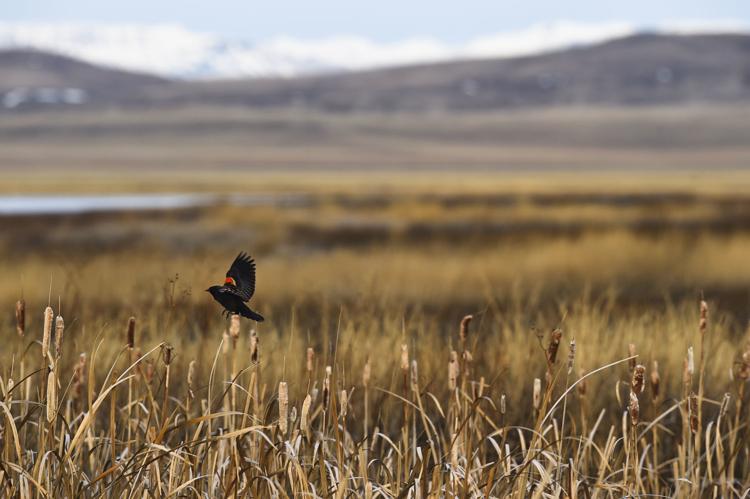 Freezout Lake Snow Goose Migration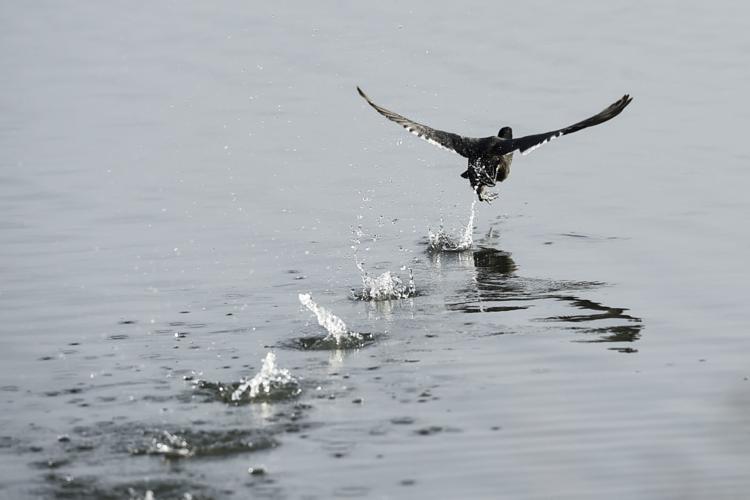 Freezout Lake Snow Goose Migration