A not-guilty plea was entered Tuesday on behalf of a man facing arson and criminal endangerment charges in connection with an April 20 fire that destroyed an apartment building in Choteau and left many residents homeless.
The plea for Dennis James Jackson, 55, was entered on his behalf by the court in Montana 9th Judicial District Court in Teton County, the deputy clerk of court said. She said there would be an omnibus hearing in June, which is a scheduling hearing.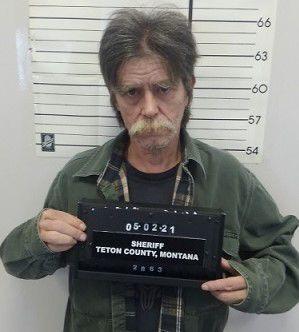 Jackson is accused of lighting a flame in a room of his apartment that was "saturated with propane gas, causing an explosion, destroying the building and risking serious bodily injury to others."
The maximum penalty for the arson charge is 20 years in prison and a $50,000 fine, and the endangerment charge has a maximum penalty of 10 years in prison and a $50,000 fine. 
He was arrested by Teton County deputy sheriffs on May 2 and bail was set at $25,000, the Choteau Acantha reported. He remained in the Teton County Jail as of Tuesday afternoon, a deputy said.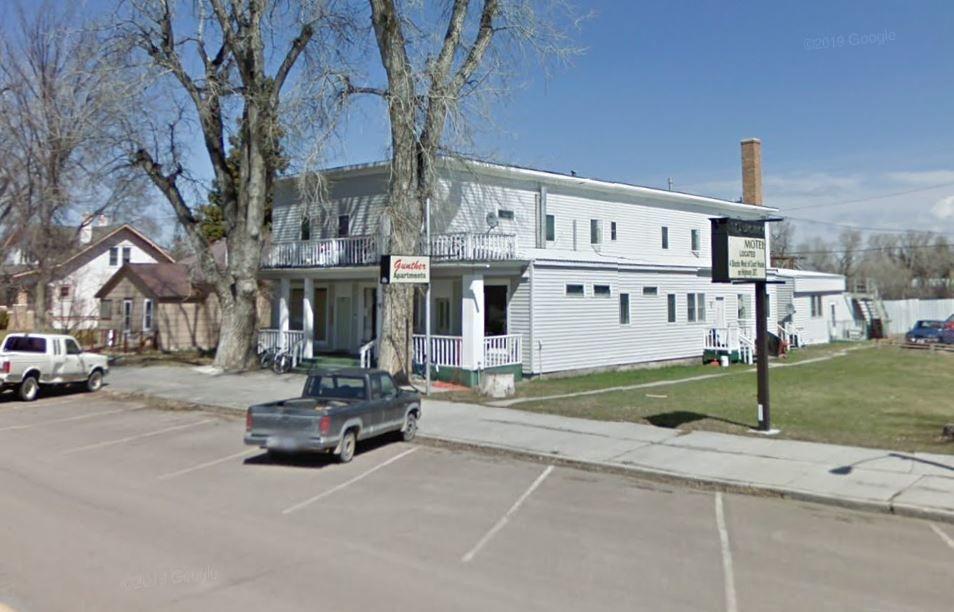 There was an explosion reported to 9-1-1 at 11:47 a.m. April 20 at the 13-unit Gunther Apartments, 413 N. Main Ave. Teton County sheriff's Deputy Jeff Kraft said, according to court documents, he saw smoke pouring out of apartment No. 1, where Jackson lived, through two windows on the south side of the building.
He later told investigators he was feeling suicidal, according to court documents.
The building was evacuated after attempts to use a fire extinguisher to control the blaze failed. Officials said Jackson was standing outside of the front door of the apartment and had to be moved out of the way.
"The apartment building was consumed by fire," the April 28 documents filed with the court state. "Of the thirteen apartments in the building, twelve were occupied by tenants," the document filed by Deputy County Attorney Jennifer Stutz stated.
It noted that all tenants in the building at the time of the explosion were evacuated with minor injury. But all contents, including pets still in the building, were destroyed. The fire displaced 24 residents, two of whom were taken to the hospital to be treated for smoke inhalation, the Associated Press had reported.
Court documents state that Lonnie Larson of Larson Investigations, who was hired by Farmer's Union Insurance to investigate the fire, told Kraft that Jackson "admitted" to trying to commit suicide by venting a propane cylinder and leaving the room.
Larson found a propane cylinder in the area of the defendant's apartment.
Kraft reported that Jackson told him he had been depressed and suicidal but had not intended to hurt anyone. He reportedly confirmed that he caused the fire but was "reluctant" to provide details.
The fire has brought an outpouring of support from the community to the victims.
There were 49 donors listed on a GoFundMe page (https://gofund.me/a473be56) that raised $5,000, and fundraisers were also held through Opportunity Bank and Trinity Lutheran Church. There have reportedly been other community fundraisers as well, including Choteau Bee Hive Home, the Acantha reported.
Students in kindergarten through sixth grade raised $1,540 in a week through a "penny war," Superintendent Chuck Gameon said. The "penny war," in which students gather change, among high school students continues for another week.
He called the enthusiasm "amazing," saying it exceeded the previous 10-15 penny wars the school has held over nearly two decades.
"This hit our kids," he said, adding that a student was among those displaced by the fire. "It was one of their classmates. It became real."
Gameon said the student council president approached him the day after the fire and asked to do a penny war. It was followed by a meeting of the student council.
"It just illustrates the kids and the families in our community," he said. "It's just another opportunity to learn the values we want our kids to have."
Assistant editor Phil Drake can be reached at 406-231-9021.