Saturday's ceremony includes a baccalaureate Mass at 10 a.m. in the Cathedral of St. Helena and the commencement itself at 2 p.m. in the physical education center. 
Carroll stated that due to limited seating in the cathedral, admission to the baccalaureate is by ticket only. The doors open at 8:30 a.m. 
Guest tickets are required due to fire code regulations at the Carroll PE center. Attendees are encouraged to arrive early to select their seats. The doors to the center will open at 12:30 p.m.
Speakers this year include president Cech, faculty speaker Donna Greenwood and this year's student speaker, Conor Coutts of Enumclaw, Washington. 
You have free articles remaining.
Coutts will be graduating with a major in political science and minors in philosophy and theology. According to the college, he was selected by his fellow classmates to speak on their behalf.
Greenwood is an associate professor of nursing and professor emerita at the college. She is set to retire this spring after 38 years with Carroll College. Greenwood was the recipient of Carroll's 2014 Outstanding Teaching Award and has been selected to receive one of 10 nurse appreciation awards from the Independent Record.
Carroll alumni from the classes of 1959 and 1969 will be honored at the commencement alongside the new graduates. Additionally, the school will honor the achievements of the faculty, staff and students when they award the emeritus professors, Outstanding Teacher Award, Distinguished Scholar Award, Excellence in Service Award, Bishop Gilmore Memorial Award for Outstanding Scholarship and the Michael Murphy Award for Outstanding Collegiate Citizenship.
051218-ir-news-CC-Graduation-5.jpg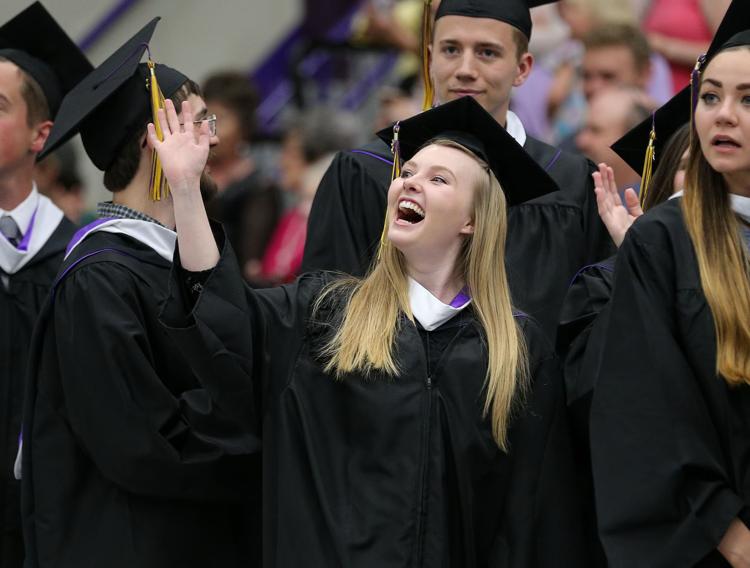 051218-ir-news-CC-Graduation-3.jpg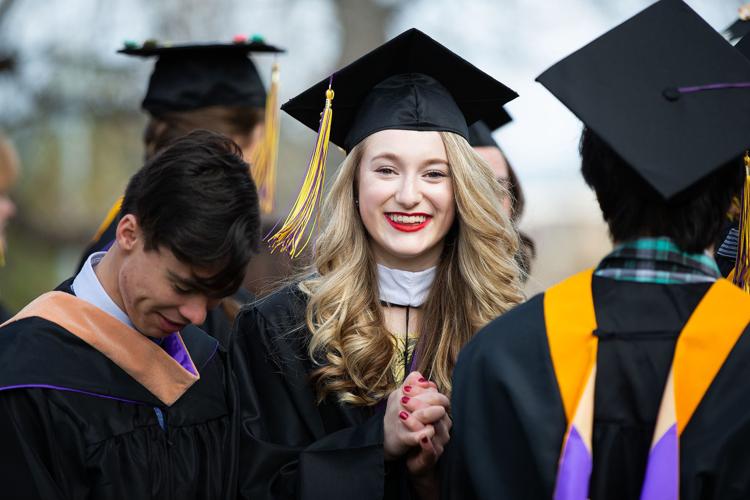 051218-ir-news-CC-Graduation-6.jpg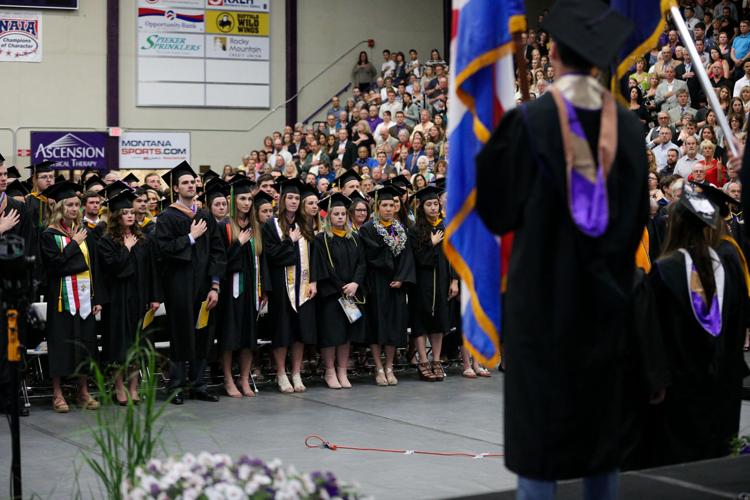 051218-ir-news-CC-Graduation-8.jpg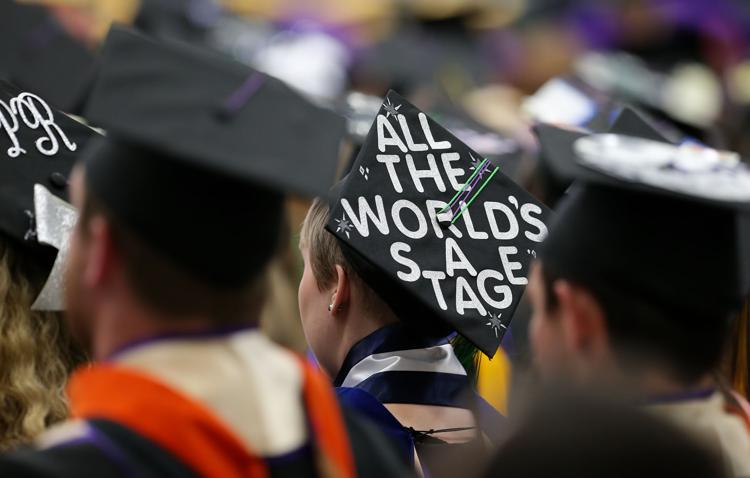 051218-ir-news-CC-Graduation-11.jpg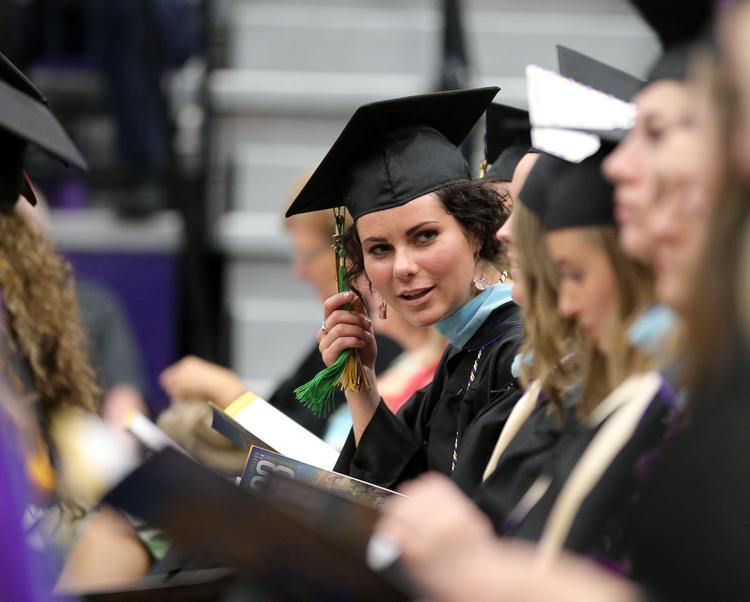 051218-ir-news-CC-Graduation-12.jpg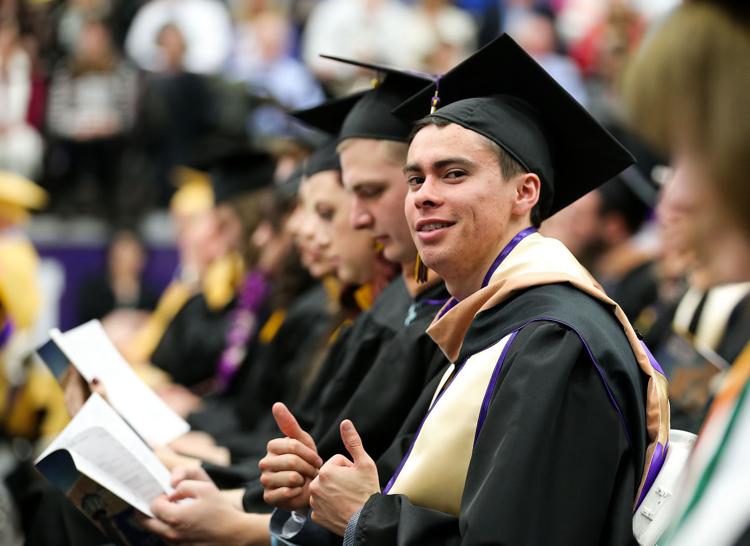 051218-ir-news-CC-Graduation-14.jpg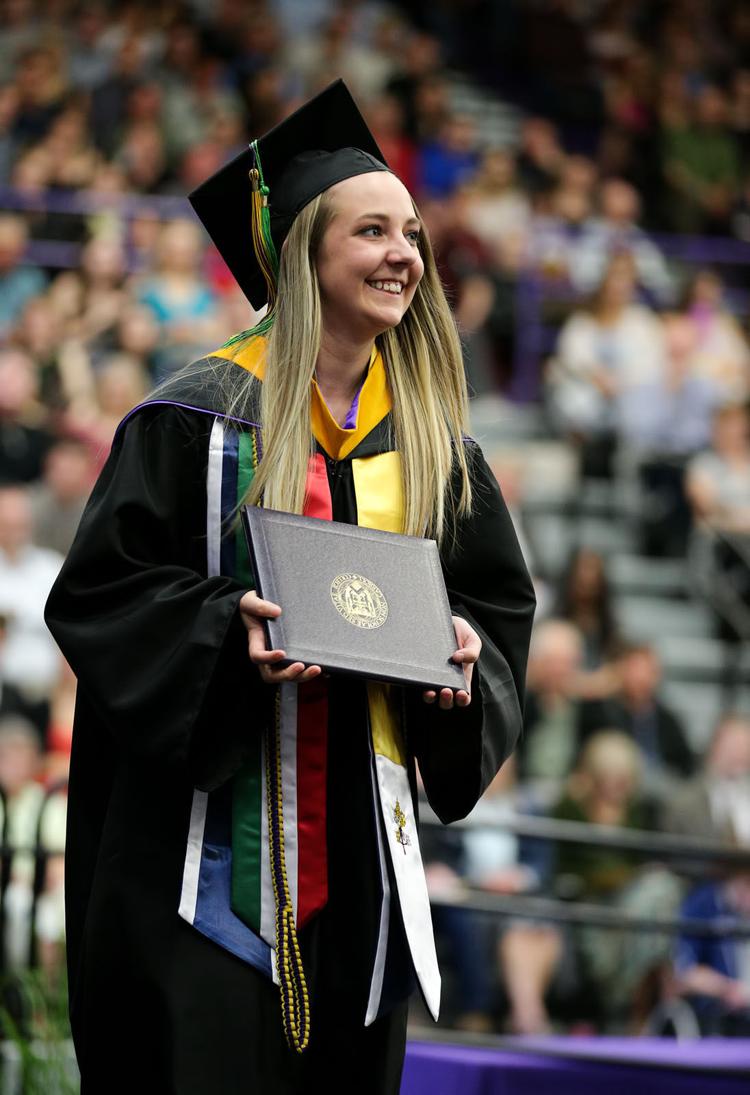 051218-ir-news-CC-Graduation-7.jpg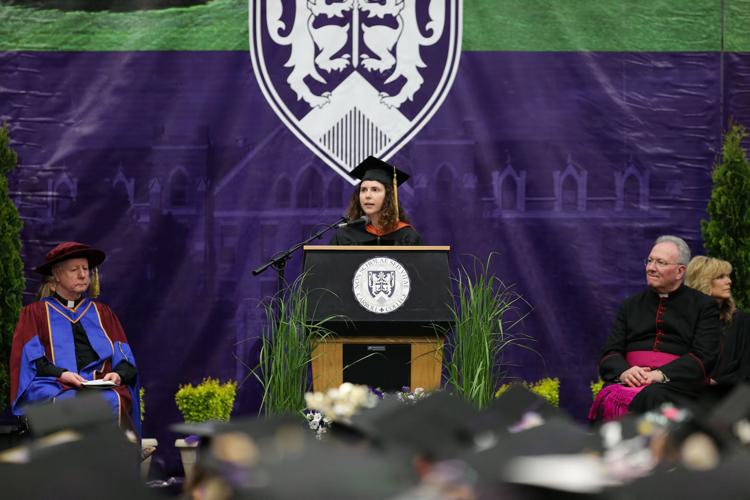 051218-ir-news-CC-Graduation-9.jpg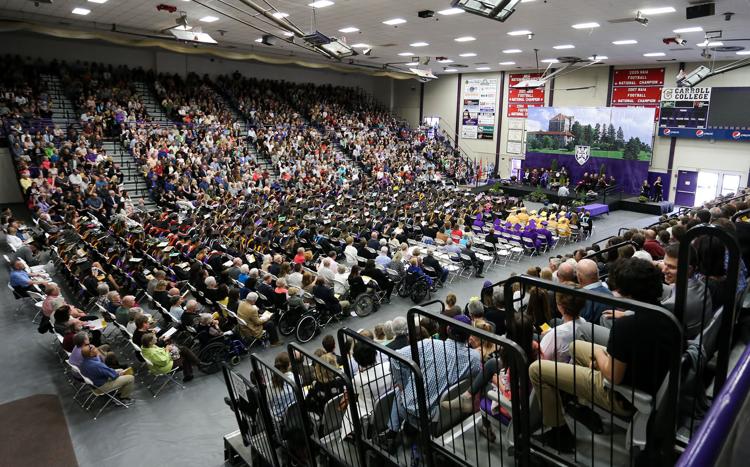 051218-ir-news-CC-Graduation-2.jpg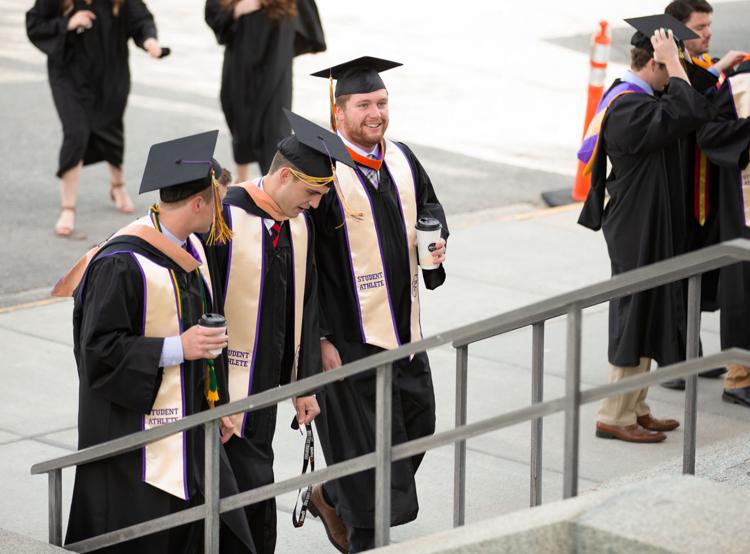 051218-ir-news-CC-Graduation-10.jpg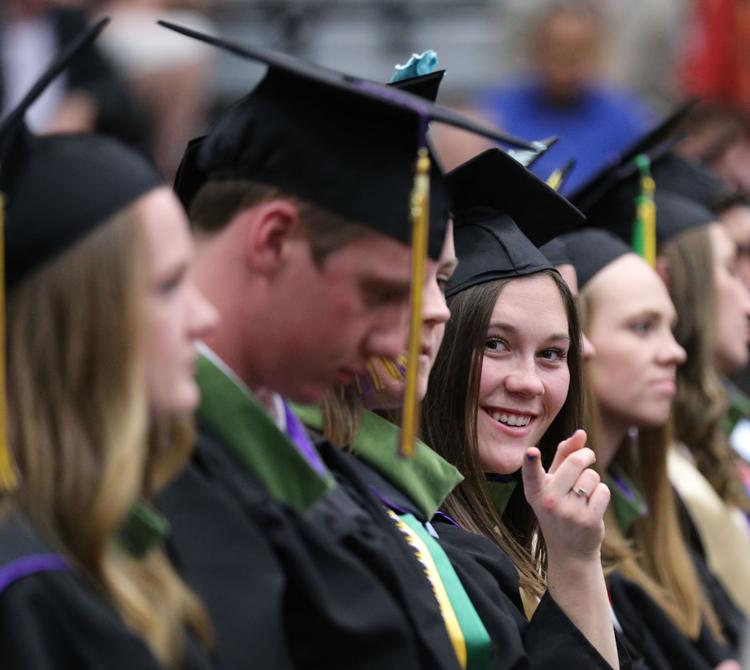 051218-ir-news-CC-Graduation-13.jpg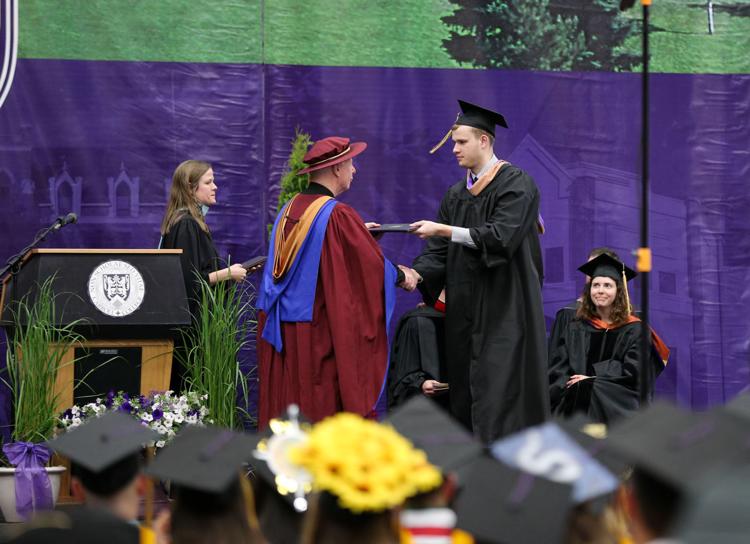 051218-ir-news-CC-Graduation-1.jpg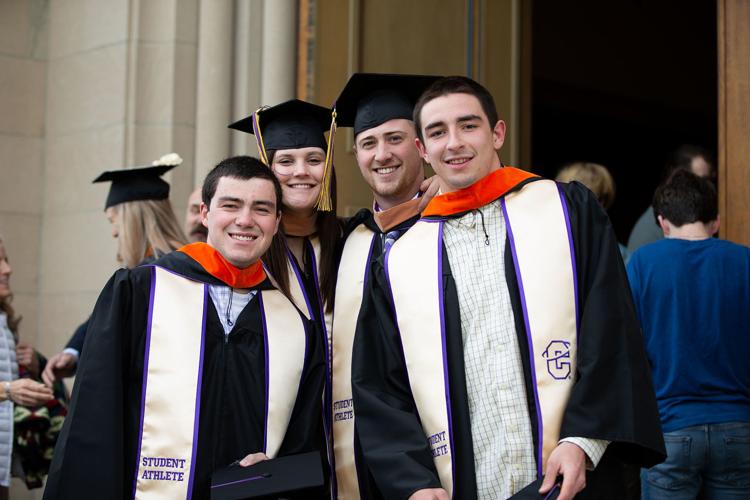 051218-ir-news-CC-Graduation-4.jpg