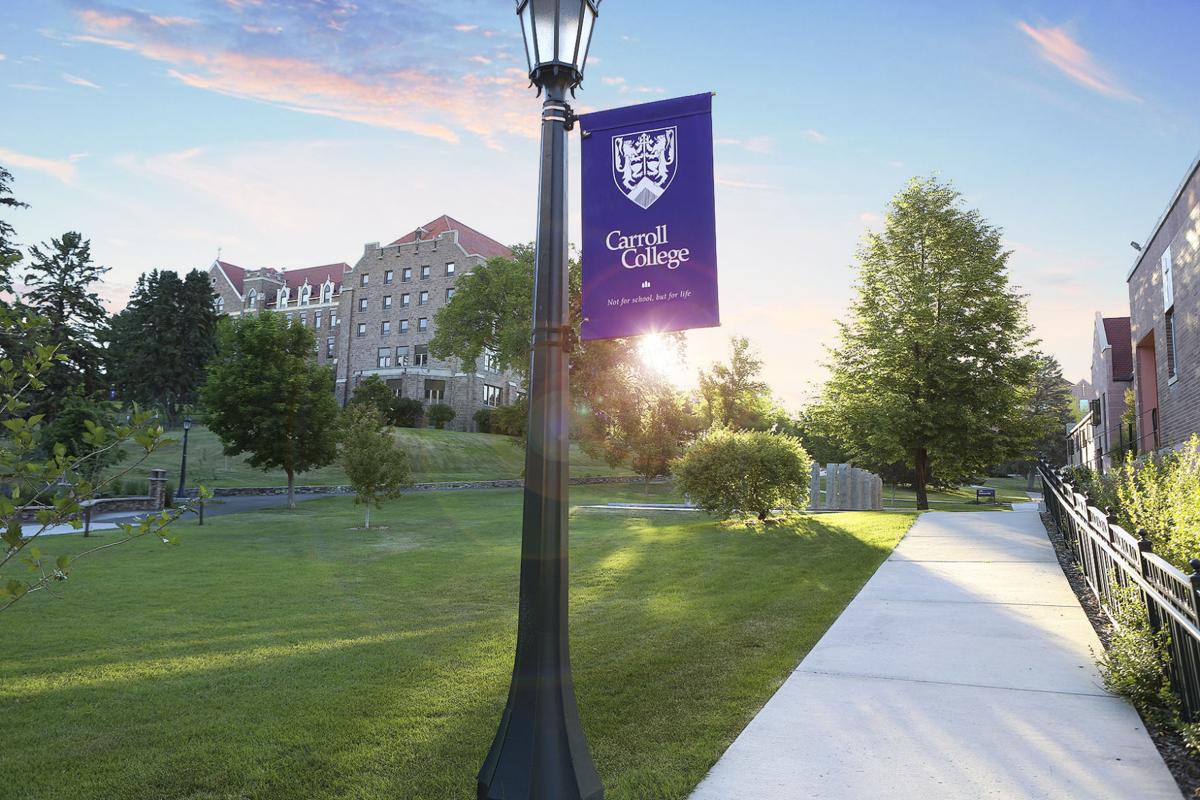 In an effort to help prevent the spread of COVID-19 during flu season, Carroll College's fall semester will start and end early this year. 
The fall semester is now scheduled for Aug. 17-Nov. 25, which will prevent students from returning to campus after Thanksgiving. 
"We are committed to opening Carroll College this fall to in-person classes and residential students," Carroll College President John Cech said in a press release. "We have been working around the clock to help assure the safety of our students, faculty and staff. We are proceeding based on the positive trends Montana has witnessed including the Governor's recent decision to move to Phase Two in the gradual reopening of the state."
The Office of the Commissioner of Higher Education is instructing institutions affiliated with the Montana University System to take similar measures.
Cech said the health and safety of students, faculty and staff will be the top priority during the reopening process this fall. After evaluating many different scenarios and reopening plans, the administrative team determined that this would be the best and safest opportunity for the college, according to Cech.
"Carroll is known for the distinct, personalized experience that a campus our size can deliver," Cech said. "We recognize that being on campus is the best way for our students to foster and develop those valuable relationships with their faculty and peers."
School leaders hope starting and finishing the semester earlier will help prevent students and staff from bringing COVID-19 back from their holiday travels. They also hope to avoid overlap with flu season.
Cech said that because the flu and COVID-19 share some symptoms, it can be difficult to determine which illness a person has during the early stages. 
Additionally, Cech said he doesn't want Carroll to contribute to potential overflow in the local health care system.
Cech said a new task force has been created to focus on ensuring an in-person opening this fall. The goal of the task force is to establish the appropriate institutional requirements and recommendations including classroom occupancy, residence hall safety, dining adjustments, athletics, hygiene emphasis, health screening, testing logistics and more.
Cech said the planning includes a "methodical, health-driven approach to maximize the safety of all." Some of the planned precautions include:
Asking all employees to monitor COVID-19 symptoms on a daily basis before coming to work.
Requiring all employees, students and visitors to wear a face mask or cloth covering while in buildings on campus and in public settings outside where social distancing measure are difficult to maintain.
Signage developed to remind everyone about good hygiene procedures.
Heightened measures for cleaning and disinfecting the campus will be implemented.
Exploring the possibility of testing and tracing on campus.
Moving high capacity classes to high capacity spaces and identifying overflow spaces where two rooms can be reached simultaneously.
Alternating in-person classes and labs to limit the number of students in one space.
Staggering move-in times for returning students.
Residential life and housing staff undergoing special public health training.
Staggering meal and dining service times.
A shortened orientation schedule.
Cech said all of these elements are intertwined, which makes the due diligence of the administration and task force critical in ensuring a safe college experience this fall.
Concerned about COVID-19?
Sign up now to get the most recent coronavirus headlines and other important local and national news sent to your email inbox daily.