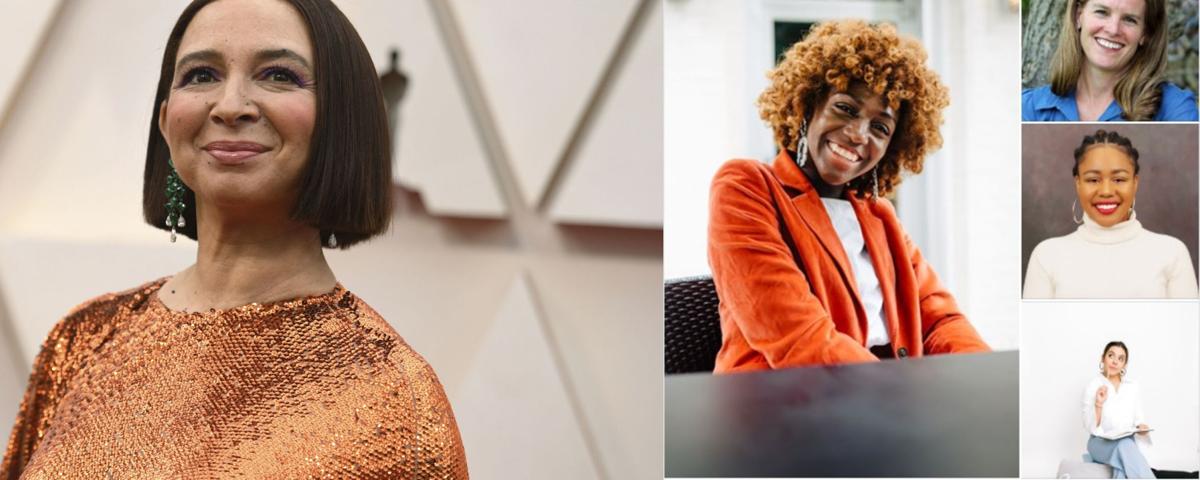 The Capital High School club Girls Supporting Girls is hosting a special online event Sunday featuring five speakers including actress and comedian Maya Rudolph.
Capital seniors Zoe Brown and Mariah Mercer had the idea for the group last year with the goal of developing a supportive group for high school girls.
"We went on a little bit of a rant about high school and how girls kind of act in high school and realized it'd be really great if we could band together and get girls to talk to others their age and not feel judged or have any pressure," Brown said.
"We got mad about how toxic it was," Mercer said of teen culture. "So we thought we should start this club where we could bring in speakers to motivate girls and create this community in school."
Last year the club put on their first in-person event featuring Helena native Miss Montana Mo Shea. But as COVID-19 led to cancellations, organizers knew that if they were to host an event, it would need to be virtual.
"We reached out beyond Montana and knew it was an opportunity to bring in people that weren't local," Mercer said. "We did a ton of emailing, some didn't respond, some did, and we came together with five amazing ladies."
Saturday Night Live alum Maya Rudolph moved into movies and TV with roles in such films as "Bridesmaids" and "Wine Country" and TV's "The Good Place." Rudolph will talk about being a woman in a male dominated business.
Brown's family has a personal connection to Rudolph which helped with contacting her, and Brown believes the actress will be a great advocate for women.
Montana's first lady Lisa Bullock will talk about STEM and leadership.
Writer, communication strategist, and full-time communications graduate student Jayla Moody will talk about joy.
Atlanta, Georgia-based Koreé Badio graduated from Georgia State University with a Bachelor of Arts in psychology and a minor in Africana studies and will discuss mental health.
Hannah Ashton, a 20-year-old Latina YouTuber, entrepreneur, and college student will talk about goals. She has grown her following to over 175,000 subscribers as she uploads videos weekly about women's lifestyle, college and productivity.
"I hope that girls and women will feel more confident in themselves and know it's OK to put yourself out there," Brown said about the event.
Mercer added that target audience for the event is high school girls but encouraged anyone with interest to register and listen.
Reporter Tom Kuglin can be reached at 447-4076 @IR_TomKuglin
Get local news delivered to your inbox!
Subscribe to our Daily Headlines newsletter.