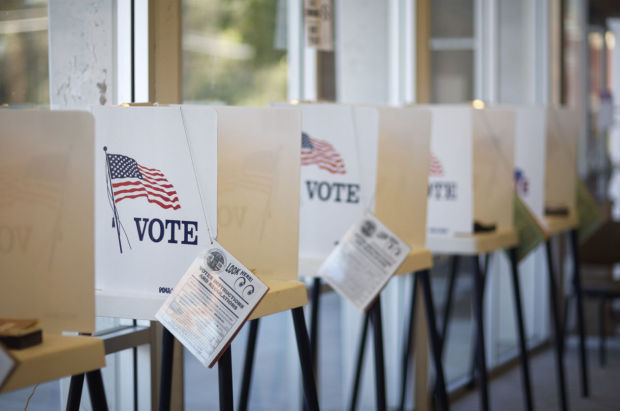 Thursday was the first day for candidates to file to run for seats in the Montana Legislature.
Incumbents Rep. Mary Ann Dunwell, D-East Helena, Rep. Rob Farris-Olsen, D-Helena, and Rep. Becky Beard, R-Elliston, all filed with the Montana Secretary of State Thursday to retain their seats.
While they did not formally file as candidates Thursday, incumbents Sen. Terry Gauthier, R-Helena, Rep. Julie Dooling, R-Helena, and Rep. Moffie Funk, D-Helena, have all filed campaign finance paperwork with the Montana Commissioner of Political Practices for the 2020 election.
Also filing campaign finance paperwork Thursday were Democrats Noah Horan of Cascade, Jacob Torgerson and Catherine Scott of Helena. All three filed for the seat currently held by Gauthier.
The filing deadline runs through March 9 and Montana's primary election is June 2. The general election is Nov. 3.
Get local news delivered to your inbox!
Subscribe to our Daily Headlines newsletter.