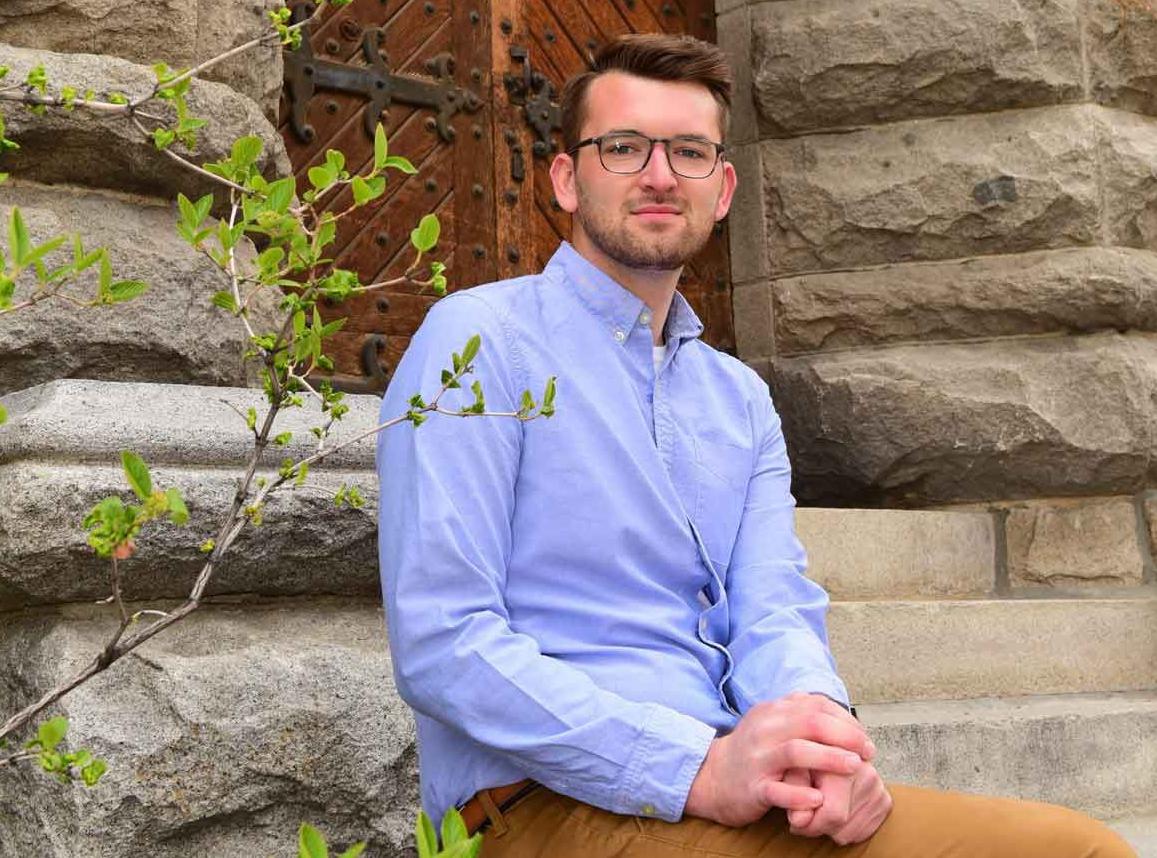 Justin Ailport, development director for the Montana Democratic Party, is joining the race for a seat on Helena's city commission.
The field of candidates for the two non-partisan seats up for election on the commission also includes current Commissioner Andres Haladay, along with Gary Spaeth, Heather O'Laughlin and Sean Logan.
Ailport, 24, has held his position with the Democratic party for slightly more than two years, the entire time he has been in Helena, he noted.
He moved to Helena in the spring of 2015 after graduating from Montana State University.
"Since moving here, I have fallen in love with Helena and hope to build my life here," he wrote.
"Being a part of this community brings the responsibility to step up and make our city an even better place than it already it is. Not only would I consider it an honor to represent the citizens of Helena, but I believe the city commission is where I can do the most good giving back to the community that has given me so much."
His top priority if elected would be to focus on essential services, and maintaining roads and other infrastructure.
"We have millions of dollars in needs, including updating and improving our water systems, and we need to find fiscally sound solutions to keep our infrastructure up to date."
"My family instilled three important values in me: everyone gets invited to the party, pay attention to what you are doing and show up for people no matter what.
"They taught me about the importance of community and how to treat people right. If elected, I will work tirelessly to ensure that everyone is heard, that responsible decisions are made, and that Helena's city government shows up for all its citizens," Ailport concluded.
Haladay, 34, who is an assistant attorney general with the state of Montana, is seeking a second four-year term. Logan, 52, retired from the Helena Fire Department after 20 years as both a firefighter and the department's chief. Spaeth, 71, is retired, a former state legislator and chairman of the Helena Citizens Council. O'Loughlin, 36, is co-director of the Montana Budget and Policy Center, a non-profit organization focused on advancing policies to improve the lives of Montana families with low and moderate incomes.
Commissioner Dan Ellison, who is completing his second term, has said he has no plans to run again.
The office of mayor is also up for election and Jim Smith, 68, a retired lobbyist who is completing his fourth term as mayor, filed for re-election to this non-partisan office.
Joining him in the race is Wilmot Collins, 53, a child protection specialist with the state Department of Health and Human Services. He is also an adjunct instructor at Helena College, where he teaches psychology.
The filing period for city offices opened April 20 and closes June 19, said Audrey McCue, Lewis and Clark County elections supervisor.
There is an $85 fee to file for the office of mayor in Helena, which pays $8,500 annually and up to $150 per month for expenses. The fee to file for city commission is $68 and the office pays $6,800 a year with $100 per month available for expenses, according to information provided by McCue.