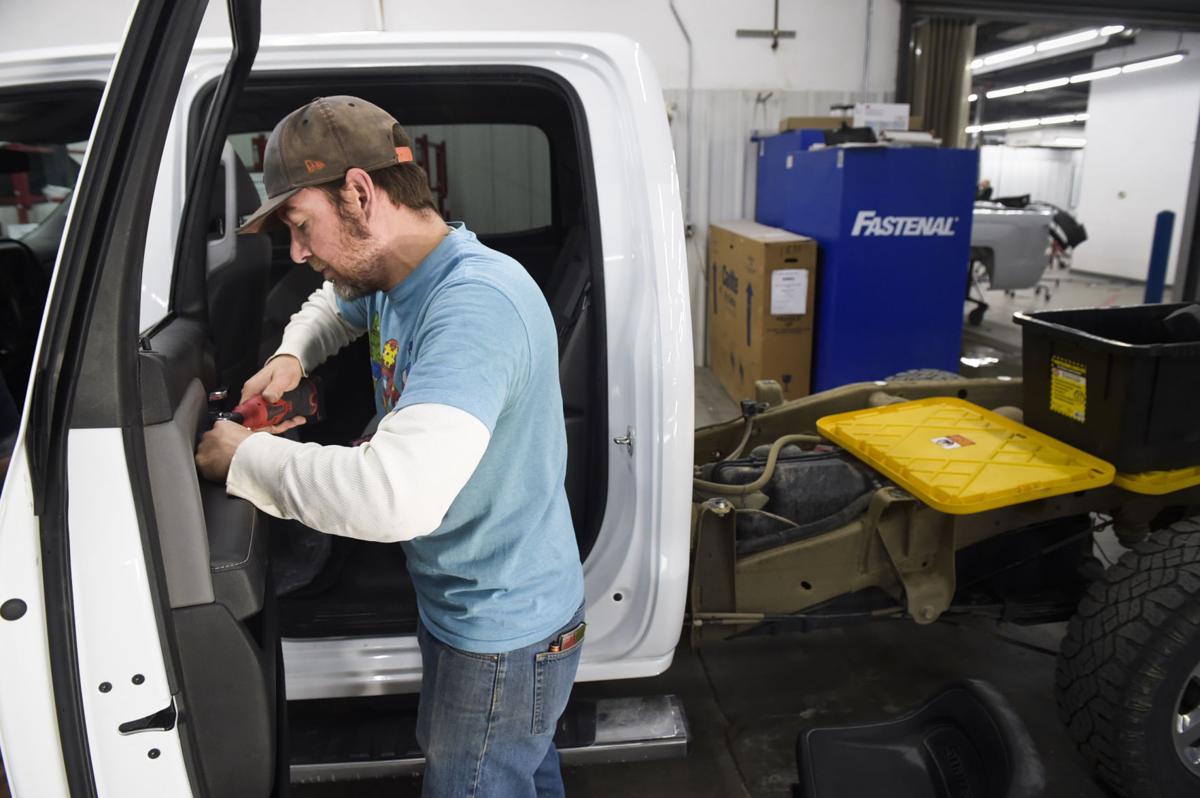 A report by the Montana Department of Labor and Industry says the state's tight labor market could continue through 2025, as more people retire each year than will join the workforce.
Economic growth and addressing a statewide workforce shortage were highlights from Montana's annual Labor Day report presented by Gov. Steve Bullock on Tuesday. Bullock was joined by Lt. Gov. Mike Cooney and Labor and Industry Commissioner Galen Hollenbaugh at Helena College's airport campus, where the data gathering efforts of the labor department were presented to the public.
The state's workforce shortage and how to address it took center stage as an ongoing issue the state is looking to tackle.
The tight labor market is largely the result of an aging workforce population, according to Hollenbaugh. Economists at his department have said that as more baby boomers retire, there just are not enough people to fill out the labor market.
Over the next 10 years, more than 20% of Montana's workforce is expected to retire. It is this generational exit that could leave Montana and many other states facing tight labor markets and workforce shortages well into the next decade. The state has a consistently low unemployment rate and economists have long predicted a coming labor shortage.
Bullock said his time as the chair of the National Governors Association showed that a workforce shortage is not an issue unique to Montana. The state is already working to address the issue and will continue working to combat the shortage in the future.
One program that will address the shortage is a partnership between Labor and the Office of the Commissioner of Higher Education. Through this partnership the departments hope to offer incentives for the 125,000 Montanans who have some college credit, but haven't completed a secondary program, to return and complete a secondary education.
Higher education is playing a major role in the labor department's efforts to fill out Montana's workforce. This is why Helena College was chosen as the location for the report's debut. Helena College Dean Laura Vosejpka said it is the college's mission to provide students with lifelong work opportunities. Public/private partnerships and apprenticeship programs are some of the ways higher education is aiming to meet workforce needs, she said.
Despite encouraging more higher education, Montana already boasts a well-educated workforce. Bullock cited the report, which states Montana is third in the nation for percentage of the population over 25 years old with a high school diploma or equivalent. Approximately 65% of the population has some kind of post-secondary education.
"The economy isn't just about a few individuals or entities. It's about Montanans who make up the workforce," Bullock said. "Montana's economy holds and provides so many workforce opportunities."
It is those opportunities that have led to consistent economic growth since the 2008 recession. Since then the economy has added approximately 46,000 jobs, including 5,000 in the past year. Personal income also grew over the past year with an average $10,000 increase to annual wages and a 6.7% increase to average household income. The report also states that nearly 5,000 new Montana businesses opened over the past year.
Currently, approximately 62% of Montana's population works. For those not in the workforce, about 60% are retired, 14% are disabled or ill, 10% are in school and 10% are taking care of their families.
Editor's Note: This story has been updated to remove incorrect information about last year's unemployment rate. 
The Associated Press contributed to this story. 
Get local news delivered to your inbox!
Subscribe to our Daily Headlines newsletter.