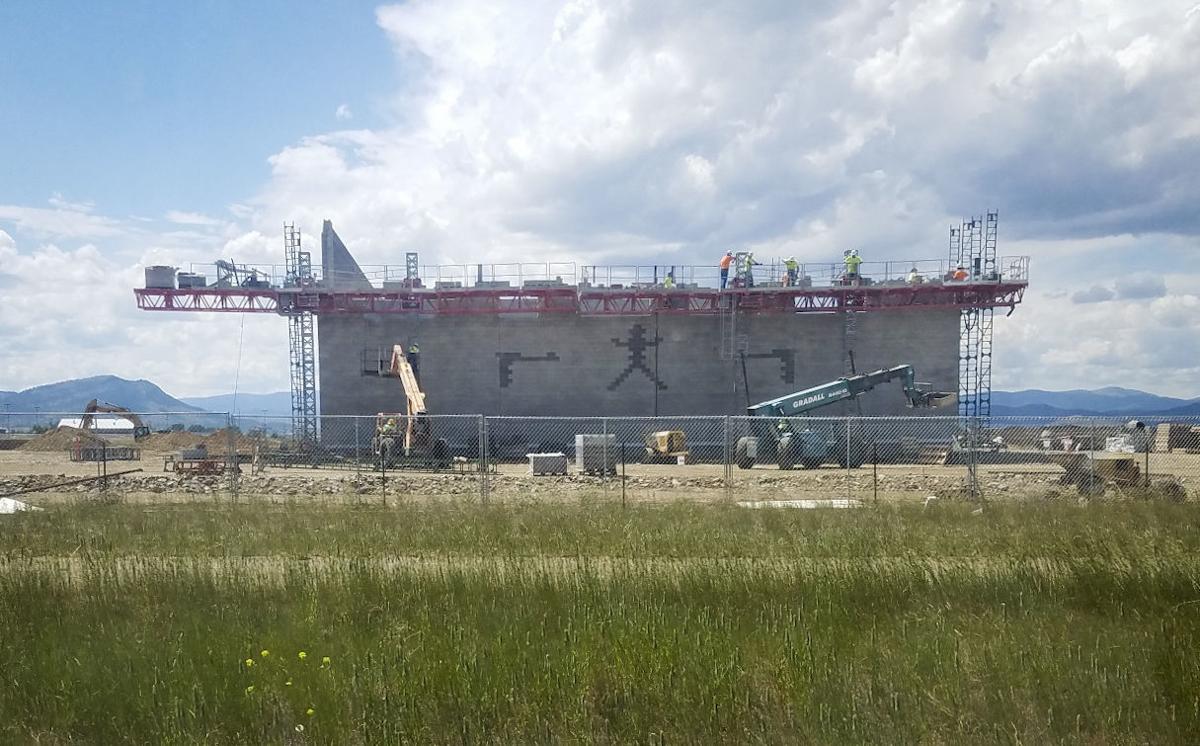 A brick inlay depicting two handguns pointed at a cowboy has been hidden from the side of the new high school building under construction in East Helena. 
School district Superintendent Ron Whitmoyer said he learned about the image on the outside of the building Tuesday morning. After a former student and current parent in the district sent him a photo of the building and asked why the school district was allowing it, Whitmoyer said he initially thought the picture had been Photoshopped. 
"I had driven by the building the day before and it wasn't there," Whitmoyer said. "By 8:30 (a.m.) we had decided the best move was to paint over it."
Whitmoyer said a subcontractor for Dick Anderson Construction had created the inlay from different colored bricks without the knowledge of or approval from the school district or the primary contractor. 
"They had really good intentions," Whitmoyer said. "But they obviously aren't aware of the situation going on nationally with school shootings."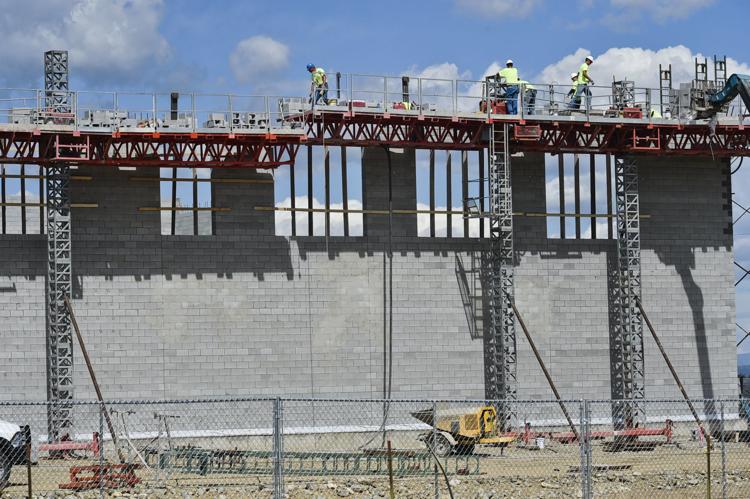 School district officials quickly had the design on the outside of the building painted over. 
Whitmoyer learned Wednesday morning that the inlay could also be seen from inside the building, and he contacted Dick Anderson Construction to have it covered up there too. 
"If the community was offended, I apologize. I assure you I never would have allowed that," Whitmoyer said. "I think they were well-meaning, they put their heart and soul into their work, but chose poor imagery that can be interpreted badly."
Whitmoyer referred questions about the subcontractor to Dick Anderson Construction owner Dick Anderson, who denounced the image and identified Gruber Masonry of Clancy as the subcontractor that created it. 
Dave Gruber, president of Gruber Masonry, visited the Independent Record Wednesday afternoon to issue an apology.
"I apologize to the public," Gruber said. "This was not intended the way some are taking it."
Gruber said the image was never meant to be permanent. He said the outside would have been covered by siding and the inside would have been painted. 
Gruber said he and his crew had leftover black blocks and decided to use them to create a "cool" reference to the school's mascot, the Vigilantes. 
"It was in no way, no how brought up to Dick Anderson Construction that we were doing this," Gruber said.
Gruber said the nationwide school-shooting problem did not cross his mind before the image was created, and his crew received some positive comments about the design before it was painted over.
Get local news delivered to your inbox!
Subscribe to our Daily Headlines newsletter.