Surrounded by Helena police, about a dozen protesters and numerous onlookers on Aug. 18, a city of Helena crew cut stone from the base of the Confederate fountain at Hill Park before it was lifted onto a trailer by a crane and taken to an undisclosed location. 
The fountain's removal came in the wake of violence during a white nationalist rally in Charlottesville, Virginia. There, nationalists opposed to removing of a statue of Confederate General Robert E. Lee clashed with counter-protesters. One of those counter-protesters was killed and others others were injured when a nationalist drove his car into a crowd.
Across the country, Confederate monuments had become a hot-button issue drawn along ideological lines. Emotions around the monuments escalated when President Donald Trump cited violence by both white nationalists and counter-protesters, drawing condemnation from his critics for not singling out the former as instigators.
Citing concerns of violence in Helena, the Helena City Commission on Aug. 16 directed city staff to remove the fountain. The directive came after about 40 people testified before the commission both for and against the removal. 
You have free articles remaining.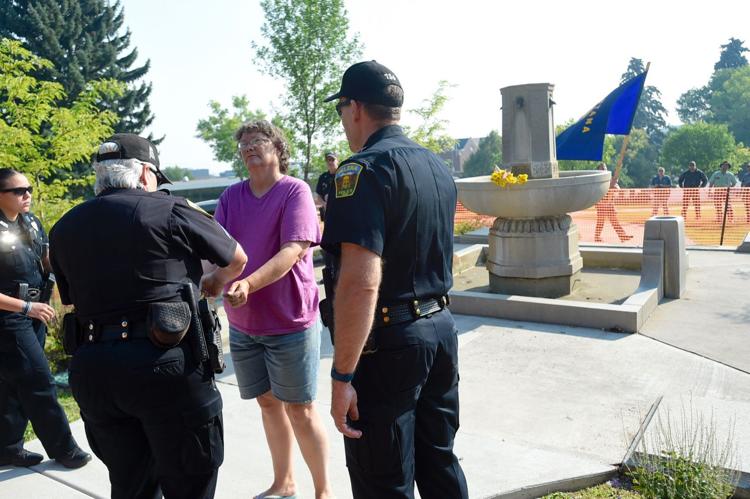 Those for removal called the fountain, which was donated by the United Daughters of the Confederacy in 1916, a relic of racism that needed to go. The commission had previously approved an explanatory plaque that would have noted that the daughters openly supported the Ku Klux Klan and its mission of white supremacy. The plaque was never installed, and Mayor Jim Smith took responsibility for that, although he also said the fountain would be removed anyway due to concerns about violence.
Opponents of removal decried the loss of the fountain as the destruction of history. Following the commission's decision, a handful of people remained in Hill Park overnight. By the next morning about a dozen protesters, some carrying Confederate flags, shouted at city employees and law enforcement from behind an orange barricade fence. Two protesters were arrested on misdemeanor charges.
The fountain was taken away and placed in storage.
The city has not yet announced what it plans to do with the fountain, nor what might take its place in Hill Park.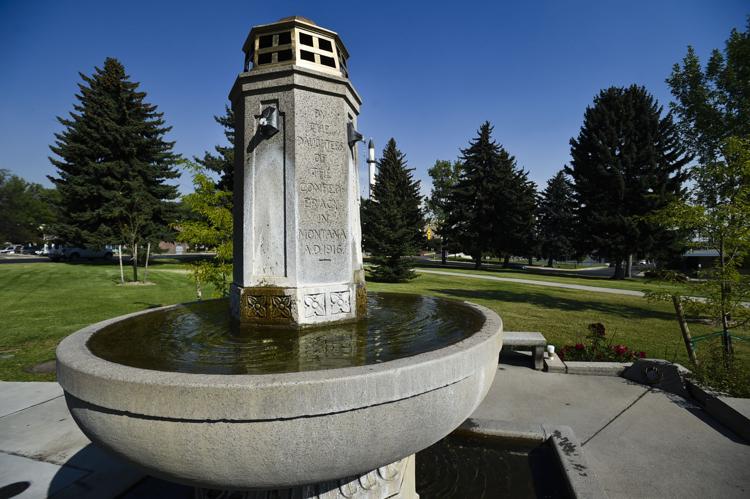 Reporter Tom Kuglin can be reached at 447-4076 @IR_TomKuglin
Get local news delivered to your inbox!
Subscribe to our Daily Headlines newsletter.