A conservation easement that started with a family looking to expand and secure their ranch and the state looking for hunting access and wildlife habitat ended with two of Montana's top elected officials before the Montana Supreme Court.
The 15,000-acre, $6.1 million Horse Creek Conservation Easement near Wibaux started nearly two years ago. The Stenson family and Montana Fish, Wildlife & Parks negotiated and agreed to terms, and the process proceeded as numerous easements had before, first to a vote of the Montana Fish and Wildlife Commission and then to the Montana State Board of Land Commissioners.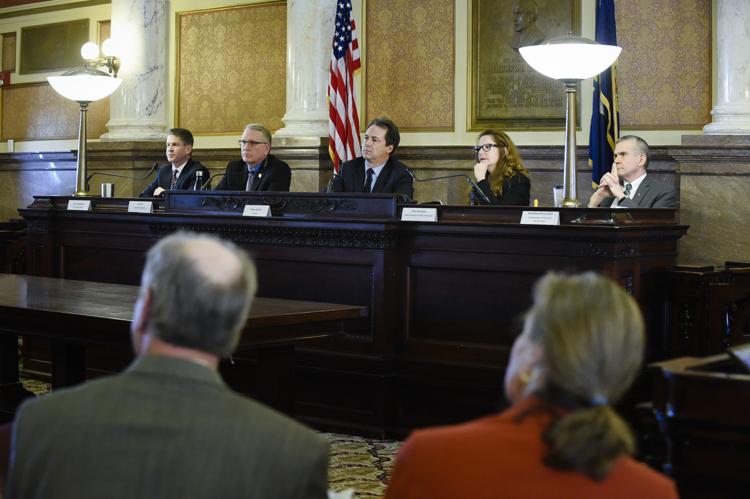 As Horse Creek moved forward, the mineral rights holders also came forward with concerns that the easement could discourage their ability to develop. When it came before the Land Board, rather than taking action Republicans Secretary of State Corey Stapleton, Superintendent of Public Instruction Elsie Arntzen and state Auditor Matt Rosendale voted to delay. Fellow Republican Attorney General Tim Fox and Democratic Gov. Steve Bullock voted to proceed, with Fox calling debate over mineral rights a "red herring."
Rather than bringing Horse Creek back before the board, Bullock, who oversees executive agencies such as FWP, used a narrow reading of the statute to conclude the Land Board has no legal authority over state easements. While "land acquisitions" via purchase require Land Board approval, the law does not specifically mention easements under the requirement, meaning they only need a vote of the Fish and Wildlife Commission, he decided. The state then closed on the easement without board approval.
The bold move was celebrated by conservation and access advocates, but criticized by his fellow board members and Republican lawmakers, who saw it as a power grab. Bullock defended the decision as legally sound and necessary to give landowners interested in easements a predictable process.
Supporters of Bullock's decision also saw it as important in preserving the viability of Habitat Montana, a program that takes a portion of hunting license dollars to purchase easements and land for access. The program has come under fire in recent years from those concerned about expanding state land ownership, but is hailed by advocates as a critical public access tool.
In response to Bullock's decision, Senate President Scott Sales, R-Bozeman, requested that Fox issue an attorney general's opinion. The opinion, which carries the weight of the law unless overturned by a court, would analyze the legal role of Land Board oversight over easements, essentially testing whether the governor's decision did or did not comply with the law.
The attorney general's office looked at limited case law and Montana statutes, as well as legislative history and the long-standing practice of FWP bringing easements to the board. In October, Fox issued his opinion, concluding that the legal term "land acquisition" included easements. The opinion meant FWP could not finalize easements without Land Board approval, and in an interview Fox said he believed Bullock had "unilaterally ignored" the law when he circumvented the board.
Shortly after the opinion Bullock filed a lawsuit against Fox, taking his case directly to the Montana Supreme Court. The court would be asked to answer the same legal question in review of the attorney general's opinion: does land acquisition include easements, or as Bullock's attorney Raph Graybill argued, how can land acquisition include easements if the state does not take possession of the land.
On Dec. 14, the court in a 6-1 decision sided with Bullock.
"I deeply appreciate the court taking this up quickly, and am hopeful we can now get back to allowing the Habitat Montana program to serve our state, as it has for decades," the governor said in part.