The 2019 Big Sky Pride celebration will return to Helena from June 18 to 23. The week-long event includes a parade, drag show and a variety of events at local businesses.
The celebration begins on Tuesday evening with a viewing of the documentary "Transitive Property" at The Holter Museum of Art, and goes through the weekend.
Scheduled for June 22, the parade is the big draw for Pride each year. This year, 75 different groups have signed up to march in Helena, and organizers expect some 5,000 people to turn out for the festivities that day. 
Pride parades are celebrations of LGBTQ+ identity. The first pride parades commemorated the Stonewall Riot in 1969, when police raided a Manhattan gay bar and the community fought back.
Now pride parades allow people from the LGBTQ+ community to bring their identity out in public, to meet friends from all over and to show off the vibrancy of their existence.
Helena resident Kev Hamm is the lead organizer and president of Big Sky Pride and is keeping a close eye on the forecast for the pride parade. After last year's wet and cold event, the current forecast is 85 and sunny.
"I hope it stays there," Hamm said. "Last year we had a bunch of people come to town and be outside, and we had a bunch of people say it's too cold and run inside."
This will be the 26th year of the statewide Pride Parade, which steps off at 10 a.m. June 22, at Helena Avenue & 11th Avenue.
But the parade isn't the only event being held in Helena for Big Sky Pride.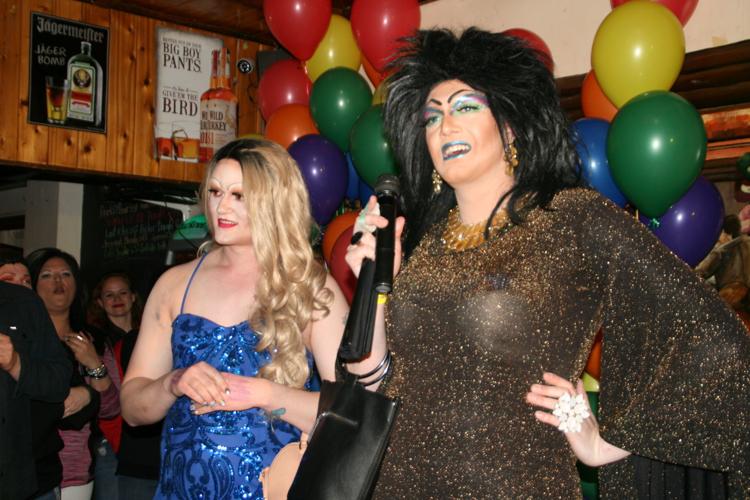 The week will be filled with art, comedy, film screenings, parties, hikes, brunches and drag shows. "The Mister Sisters Present: Game of Crowns" parody show will be held at 7:30 p.m. June 21 at The Myrna Loy, and the annual statewide drag show "The Reign of Shadow" is slated for 8 p.m. June 22 on the Downtown Walking Mall at Last Chance Gulch and 6th Avenue. 
"This year there are 60 or 61 events," Hamm said.
And that doesn't include the how Helena businesses have stepped up to provide for Pride.
"The Windbag, Hawthorne, Rialto, Lewis and Clark, Benny's, Murry's, Taco Del Sol are all doing stuff all week long," Hamm said. 
"I can't list all of these," Hamm said as he kept working down a long scroll of Helena businesses doing something or other for Pride.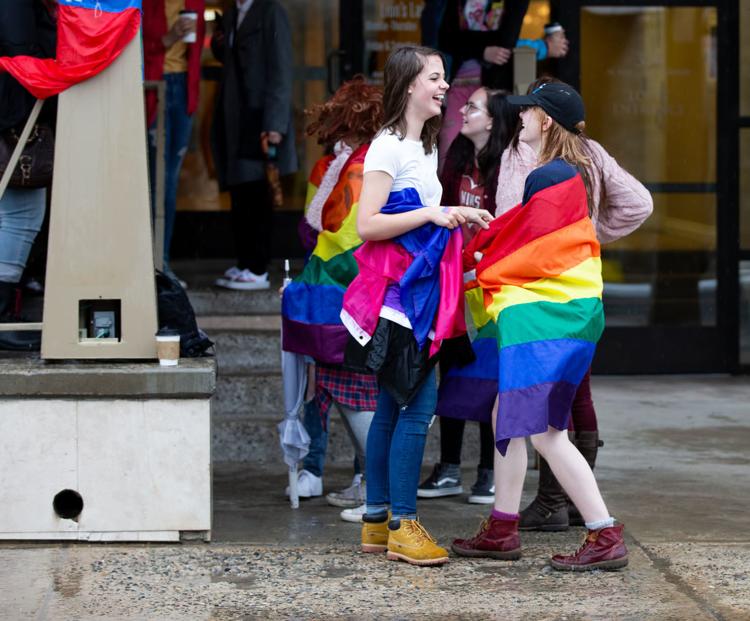 Big Sky Pride Vice-President Tom Gocksch said Pride was "like a homecoming."
"You see people you only see once a year when they get together," Gocksch said. 
The event is often held in different parts of Montana, which allows different communities to put their own stamp on it and participants to get out into the vast spaces of Montana. 
"The original Pride celebration moved every two years," Gocksch said. "Fifteen years ago it was difficult to get sponsors and people were not eager to go to these towns."
The first year's Pride Parade would generally be smaller, as communities would watch and see that supporting it would be acceptable, according to Gocksch.
"By the second year, people would see it would be fine," he said. "So you would get more people and better sponsorship."
Organizers hope Kalispell will host the next Big Sky Pride.
"The community in Kalispell is getting themselves put together," Goksch said. "So Kevin (Hamm) organized the celebration here again."
Editor's Note: This story has been corrected to reflect that this will be Big Sky Pride's 26th anniversary.