"In a world full of hate be a light. When you do somebody wrong, make it right," rang out from speakers across the floor as Expressions of Silence performed "Be a Light" by Thomas Rhett to our elected officials.
Expressions of Silence (EOS), the performing group at the Montana School for the Deaf and the Blind, performed on the House and Senate floors for what school officials said was the first time in four years Monday. The group performed for the 2019 session, but bowed out of the 2021 session due to COVID-19 concerns. They also performed "Imagine" by John Lennon.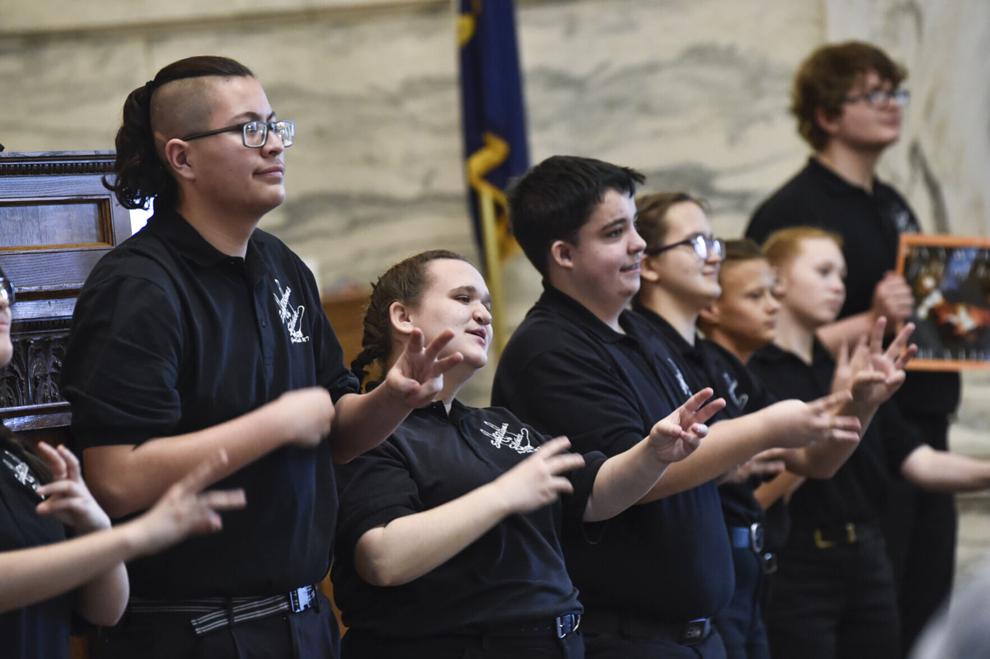 "They're deaf, hard of hearing, visually impaired students grades fourth up to 12th, and they practice all year doing Christmas and all the way through," signed and said Jennifer Wasson, director of EOS.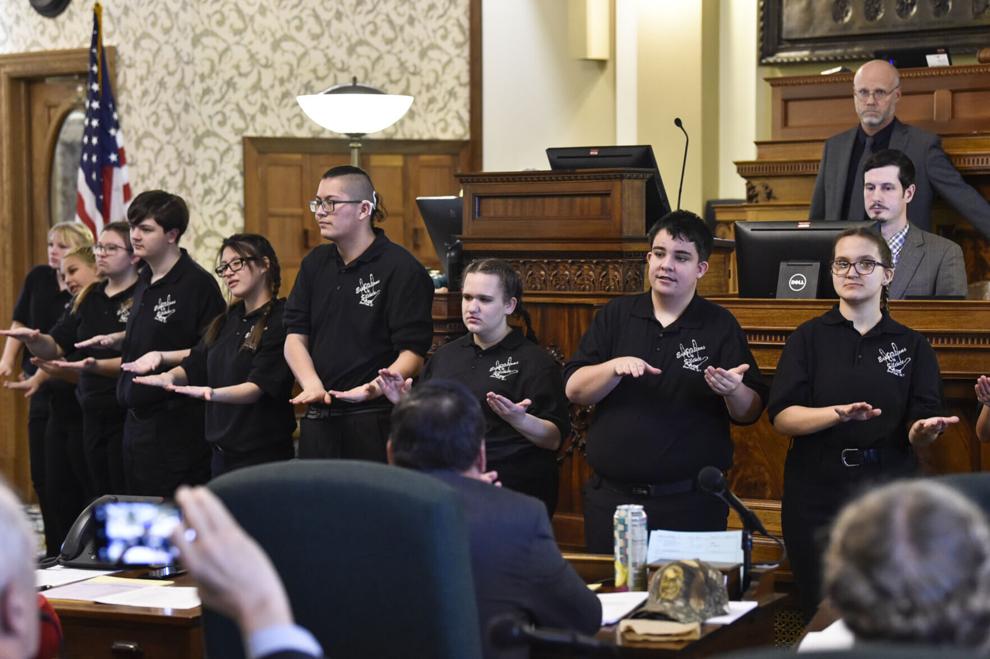 The school, located in Great Falls, has been performing at the Capitol during the Legislature for more than 20 years, Tearra Donovan, former MSDB student and co-director for EOS, said through sign language.
Wasson stated EOS' next big concert is their spring performance and fundraiser set for May 5.
"We always just try and convey a positive message, something that's heartfelt," Wasson said.