With hair, nails, corsages, boutonnieres, dinner and dresses, prom can cost more than some students and their parents can afford. 
Lauren Helbling, a Capital High School senior, is fighting back against the rising cost of prom by collecting dresses for students to borrow at no cost. Helbling hopes this free service can help her fellow students and give used dresses a new lease on life. 
The project began at Capital last year and has now expanded to Helena High School. Helbling got the idea after being invited to prom last year and calculating the costs. 
"That's not fair that only some people with enough money get to go to prom," Helbling said. 
A dress can be one of the largest expenses come prom time, and they are typically worn only once. Helbling thought that if she cut that cost, she could make prom more affordable for everyone. 
Helbling teamed up with Niceness is Priceless, which is a school group that works to spread kindness and inclusiveness, along with teacher Christina Sieminski. As word spread, they collected several dozen dresses before prom.
Students who borrow dresses are encouraged to bring them back, but Helbling said that isn't a requirement.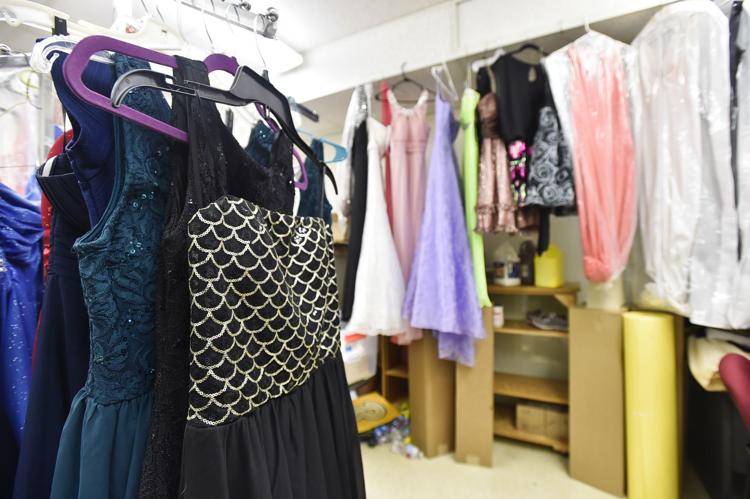 "During the first year we had a ton of drop offs," Sieminski said. "We had a lot of people comment on how nice it is." 
Last year, Linda Campbell, owner of Linda's Bridal Images and Mr. Tux, donated several dresses to the cause. Campbell has become further involved and is now a drop-off point for donations. 
"Prom dresses have gotten a little out of control price-wise," Campbell said. "A lot of girls just stay home because of it."
You have free articles remaining.
Campbell believes Helbling is doing something great and helping a lot of girls have a wonderful prom experience. Linda's Bridal Images has collected eight dresses so far.
"The dresses getting dropped off here are beautiful," Campbell said. 
Seeing fellow students find the perfect prom dress at no cost means a lot to Helbling. She said there was a large pink puffy dress donated last year that she wasn't sure would be used. However, a fellow student saw the dress and instantly fell in love with it. It was a moment that stuck with Helbling.
"Everybody needs a dress," she said.
Helbling said any dress will be accepted. Out-of-style stuff goes to thrift stores, but the majority of donations are modern. Size is typically the biggest concern. Helbling said often she only has four or five options in any given student's size. Currently, Helbling said they could use more small sizes. 
However, the project isn't limited to dresses. They also collect menswear, but fewer men's items have been donated. Helbling believes this could be because tuxedo rentals typically are less expensive than prom dresses. Sieminski hopes that as they continue, the men's collection will expand.
Helbling wants to offer more options as the collection grows and said the dresses aren't limited to just prom. She said they had an East Helena student borrow a dress for middle school graduation. 
"Anyone in the Helena community who needs one can borrow a dress," Sieminski said. "It's just nice to see these pretty dresses get worn again." 
Helbling hopes the project will continue after she graduates this spring and will leave it in Sieminski's capable hands.