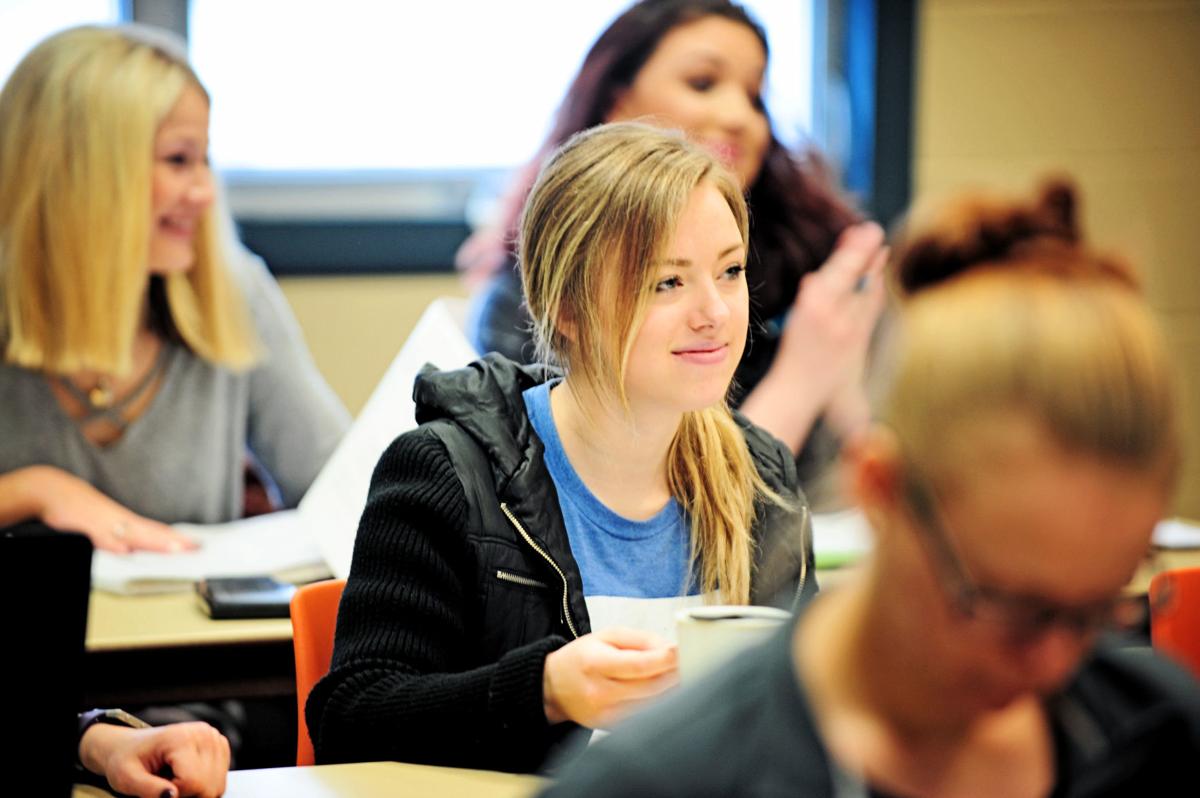 It's no secret that enrollment in higher education is down nationwide, but Helena College is faring better than many institutions. 
"All of the institutions in the state, and the country, are grappling with the same challenges," said Kirk Lacy, interim dean at Helena College. "Luckily in Helena, the challenges aren't as severe."
Lacy said the college is looking at conservatively using its resources to achieve long-term sustainability and keep Helena College the best it can be.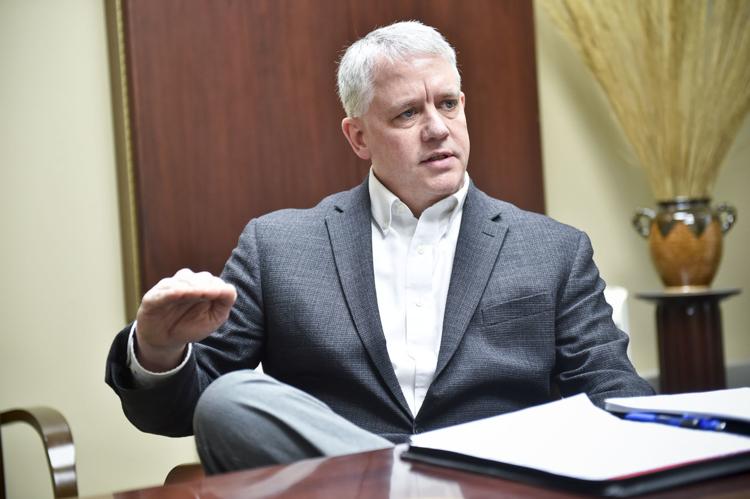 Helena College has not had a decline in enrollment since 2016. In fact, total headcount enrollment has gone up at the school for two years running. The school's total headcount was 1,454 in 2015 and dropped to 1,396 in 2016, but then rebounded to 1,424 in 2017 and 1,530 in 2018.
However, total headcount doesn't benefit the school as much as you might think. The college has experienced very slight drops in full-time equivalency enrollment during these years. The full-time equivalency was 845 in 2016, 841 in 2017 and 837 in 2018.
This shows a problematic trend: more students are going to school part-time and fewer are full-time. Lacy explained that part-time students still count toward state funding for the school, but at a much lower level than a full-time student. Lacy said three part-time students might make up one full-time student in the full-time equivalency equation.
How to fund the system via full-time and part-time enrollment is a decision made by the Montana Board of Regents, the Montana Office of the Commissioner of Higher Education and the Montana Legislature, according to Lacy.
With the increase in part-time students, Lacy believes it's the job of the college to look at how it can better serve those students.
Helena College is executing the early stages of its "Strategic Enrollment Planning Initiative," which focuses on community engagement, program prioritization, workforce development, student retention, student progression, recruitment and admissions.
Lacy said the college is fortunate to have been managed effectively through conservative fiscal practices and isn't in financial dire straits.
"We need to invest our limited resources in the right places," Lacy said. "We need to be strategic in how we focus on who these resources are serving."
The average student age at Helena College has actually been on the decline, according to Lacy. More students at the school fit into the "traditional student" age group of 18-24.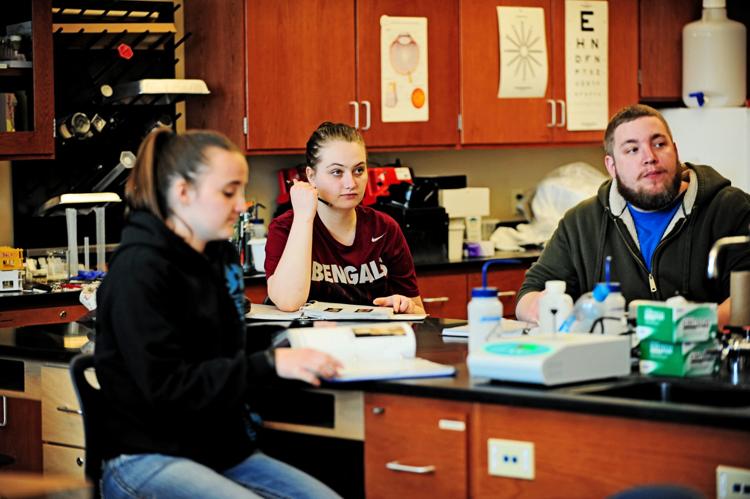 Lacy believes adult learners and workforce partnerships are the best way to grow enrollment at the college. 
You have free articles remaining.
Helena College is preparing for more outreach to prospective adult students to show that there are high-skill jobs in the area that can be filled with a little education. One thing Lacy is pushing in his message is that adult learners don't necessarily have to quit their jobs to attend school.
"Make it so they don't have to choose" is something that Lacy believes will help more adults who like the idea of attending Helena College to pursue that opportunity. Lacy hopes to accomplish this by working with area employers and saying "let's not compete for the same talent pool."
Instead, Lacy wants to partner with these employers to develop a talent pipeline where students can return to the classroom while working. "We could adapt our delivery model by working with these employers," Lacy said. "Learners could also be full-time students in addition to working their regular jobs."
The college recently confirmed a partnership with Morrison-Maierle Systems for an information technology apprenticeship program.
"Students will be eligible for full-paid apprenticeships," Lacy said. "They earn paid employment and work experience all while pursuing a degree and potential future employment."
The college also is working alongside the Helena Area Chamber of Commerce on its Helena Workforce Innovation Networks initiative. Helena WINS is a program that leverages work-based learning as part of the chamber's workforce development strategy.
Another way Lacy wants to grow the college is to continue reaching out to the growing dual-enrollment population. By emphasizing the value-proposition of the college versus the quality of education, he hopes to play to the college's strengths. 
"We have an exceptional track record with our transfer students who go to one of our four-year partners," Lacy said.
The college has several partnerships that aim to save students money by doing their first two years of higher-education with Helena College. Helena College works to make itself an attractive first-step for those who wish to pursue a four-year degree.
Additionally, Helena College partners with several university programs to offer four-year degrees to students who don't want to leave Helena, said Barb McAlmond, marketing and communication coordinator for Helena College.
Program prioritization also plays a role in the college's initiative. Lacy said officials are about halfway through the process of looking at strengths, opportunities for improvement and needs in their programs.
Last July, the college placed its automotive technology program on moratorium.
"It had low enrollment and many students were being recruited by manufacturers directly out of the program before completing it," Lacy said.
The program is now on a three-year hiatus while it is heavily analyzed by the college administration. Lacy said officials could bring it back or cut it after three years, depending on how everything plays out. He hopes to partner with automotive businesses in the area to revamp the program based on the apprenticeship system. The hope is to have students work for these companies while earning their education rather than being recruited before completing their studies.
In the meantime, Helena College will continue to focus on the specific roles it fills within the community. Lacy listed college prep, early start, transfer education, trades and technical career prep, workforce development and community engagement/partnerships as what he views to be Helena College's role in the community.
Additionally, the college is enjoying strong enrollment in its associates of science, associates of arts, nursing, fire and rescue and aviation programs.
Lacy hopes to reveal more on the college's apprenticeship-based initiative in spring 2019.