As President Donald Trump has rolled out a series of moves he claims will increase the number of coal-mining jobs in the U.S., analysts have met each announcement with data showing employment in that industry has been declining for decades because of economic pressures — and that likely won't change because of the president's actions.
But like many things in this state, talking about coal jobs in Montana is a little bit different. Since about 2000 here and up until a year ago, the Treasure State has bucked the trend, actually adding coal mining jobs at a 33 percent clip overall from 2001-2015.
In the past year, though, the numbers have declined, mirroring a drop in production that could be an indicator of what's to come.
"The impacts are coming, but these other states have had tremendous impacts, thousands of jobs lost," said Jim Atchison, executive director of the Southeastern Montana Economic Development Corp.
The arguments against a resurgence in coal mining jobs are plentiful, even in the face of Trump's executive order to undo the Clean Power Plan, a lifting of restrictions on coal leasing and at the start of this month the announcement the U.S. will withdraw from the Paris Climate Agreement to lower greenhouse gas emissions. Trump's team has claimed an addition of 43,000 jobs, though the numbers they cite also count other mining jobs such as oil and gas. Some estimates show perhaps just 1,300 coal mining jobs have been added nationwide since Trump took office.
None of that changes the fact that utilities want the cheapest electricity. That generally comes from natural gas, and increasingly also solar and wind power.
Nationally coal mine employment dropped from 90,826 jobs in 2009 to 83,045 in 2015, according to numbers kept by the federal Mine Safety and Health Administration. In Montana, the MSHA numbers show an increase over the same period, from 1,158 to 1,329.
Bud Clinch, executive director of the Montana Coal Council, said those increases are explainable. In 2006, the underground Bull Mountain Mine opened in Roundup. Underground mining is more employee-intensive.
"It takes twice as many people per ton of coal as the surface mines do," he said.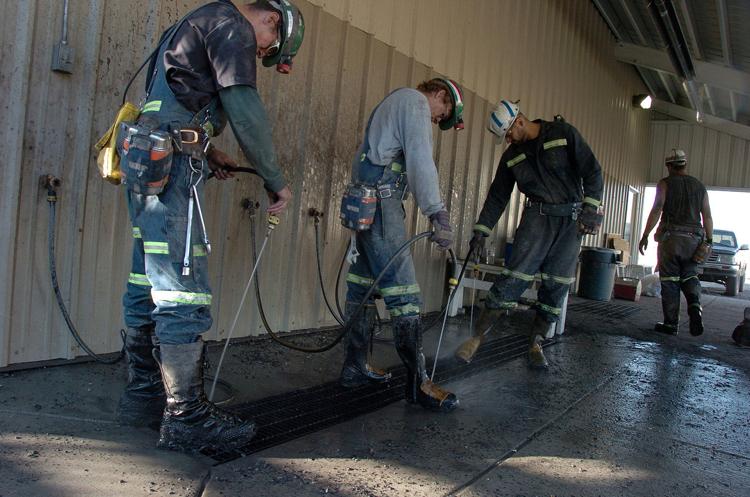 Recent decline
As to why Montana has gained when others have lost, Clinch said that's because of the open strip mines here. East Coast mines, which have been hit hardest by job losses, are typically underground operations that are more expensive to operate. All of Montana's mines except the one in Roundup are strip mines. Other mines are in Decker, Colstrip, Hardin and Savage.
"They're kind of running out of reserves to mine, or at least those that are economical," Clinch said. "We have seen over the last 20 years a slight shift of that market share to the western states of Montana and Wyoming. Because we have coal that can be surface-mined through strip mining, that becomes more economical than the more expensive deep underground mining on the East Coast."
Montana's production fluctuates year to year, but a drop last year concerned the industry and sparked the decrease in employment here. In 2016 the Montana number of coal jobs dropped from 1,329 to 1,196, according to MSHA, and the most recent numbers the agency has for this year shows a further drop, to 1,112.
(Differing sets of numbers from various sources make precisely counting coal jobs difficult. The numbers used for this story primarily come from the Mine Health and Safety Administration, which tracks employment numbers by mine, as well as the Montana Coal Council, which annually collects employment numbers and payroll information from Montana mines. Numbers compiled by the state Department of Labor and Industry are slightly different, but also show an increase in jobs during the 2000s and a decline over the last year.)
Production numbers show the state is on track for another low year. Through April, production has reached 9.8 million tons. That's not what mining companies had hoped for, and represents production levels similar to last year, when output was just 32.37 million tons. That's a 10-ton drop from the year prior and the lowest since 2000.
"It's an economics game at this point," said Brian Fadie, clean energy program director with the Montana Environmental Information Center. "Renewable and gas beats coal price-wise, and when you look at both utilities and regulators around the country, that's their big motivator and decision-maker. I think that will continue to go down."
Fadie pointed to a decline in contracts for coal from domestic and international power plants as another reason he believes mining numbers will decline.
"Demands will not be going up. When you look internationally, both China and India have slammed on the brakes hard. And the price of natural gas is forced to stay low and renewables are only getting cheaper."
Natural gas has taken over coal as the most common source of electrical generation in the United States, making up 33.8 percent in 2016 of the market, but coal is still up there at 30.4 percent.
Atchison, whose job is to ensure the economic viability of a four-county area in the southeastern corner of Montana centered around Rosebud County and the town of Colstrip, which has a coal mine to feed its coal-fired electrical power plant, said that while he acknowledges the forces at play, he thinks coal will remain a key part of the country's energy future. 
Coal mining jobs don't make up a huge segment of the Montana employment sector. Health care was the top employer in 2016, according to the state Department of Labor and Industry, with 66,427 jobs compared to coal's 1,285 the same year. Coal mining doesn't even crack the top 22 industries in the state, but jobs are typically high-paying. Clinch said his internal numbers show an average annual salary of around $80,000.
Colstrip
In the counties with coal mines, those jobs are essential. When describing Colstrip, it's hard not to be repetitive using the word "coal." Three hundred and seventy-three people work at the Rosebud Coal Mine, which feeds the coal-fired Colstrip Power Plant, which employs 388. For perspective, the next-largest employer is Rosebud County, with 128 employees. The 10th-largest employer in town is the local bank, which has 7.5 full-time positions.
The signs of the decline of coal have reached this community of about 2,300 residents. The housing market saw steady growth from 2009-2016, but has declined considerably since. It used to be that in a month, one or two homes sold in town, but since September 2016, only four homes have sold. There's only one Realtor left in town. Most say that's because of the pending closure of two of the power plant's two older units. The closure is the result of a settlement between the plant's owners and several environmental groups, including the Montana Environmental Information Center, over pollution at the plant.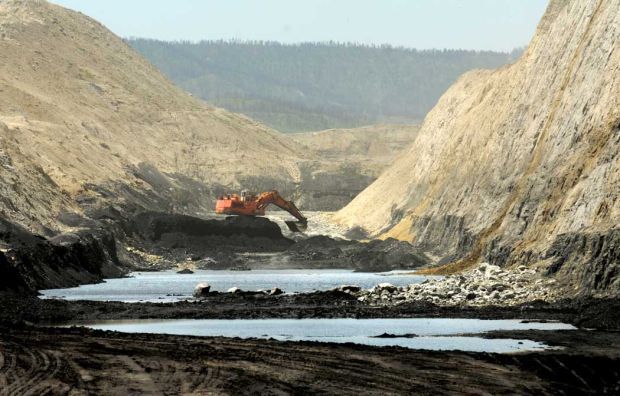 The discussion on what to do with out-of-work coal miners often mirrors the discussion on the type of power production that will replace the electricity generated by the mined product.
But it's not fair to make that comparison — that as renewable energy replaces coal-fired electricity, so will renewable jobs will replace coal jobs, said Derf Johnson, with the Montana Environmental Information Center.
"It's not going to be apples-to-apples in terms of jobs. People in Colstrip are not going to immediately pick up jobs in the renewable energy industry. There isn't the need for as many workers."
Diversifying
While there are opportunities in the building of new solar or wind plants — a proposed wind project outside Colstrip would need an estimated 100 jobs during the construction period — ongoing employment is less available. It would take only about 10 long-term full-time jobs to manage the same 300-megawatt project, according to estimates.
That's why diversification is so critical for Atchison. A 66-page report on options for Colstrip going forward is organized around six goals and 17 strategies to complete the goals, only one of which is related to coal. The rest focus on renewable projects, light manufacturing and other factors that have nothing to do with mining or electrical generation.
There's potential for a hydrogen fuel production faculty, renewable energy projects, attracting technology-based companies, a tire pelletizing plant, a sugar beet processing facility and a municipal waste processing facility.
Because of the mine and plant, Colstrip has strong existing infrastructure. There's a rail spur straight into town, not to mention the 500-megawatt lines leaving the power plant that could carry energy produced from other sources. 
At a public input meeting in March 2016, the public picked increasing broadband internet capacity as the top priority it wanted to see economic development entities focus on for the region. That indicates an openness to other diversification not seen in the past and an acknowledgement that technology is necessary to tap into the highly skilled workforce already in town.
"In the fall of 2015, there were a lot of storm clouds on the horizon," Atchison said. "The community is, we're pretty much a one-horse town. So if it's news and related to coal, the community's pretty aware of it. They were saying, 'We've got to do something.' We've been doing looks at diversifying the economy for a long time, but nothing as urgent and specialized and focused as now — nothing as urgent and focused as what the community was asking us to do."
That's not to say there's a lack of emphasis on preserving coal-related jobs for as long as possible, something made very clear by the success of the group Colstrip United, which has worked to promote coal-fired power and coal mining and the money it brings into the state. And in the same diversification study, the top goal and strategy is to continue to develop and promote a positive marketing campaign for coal mining and power generation.
As for what options laid out in the diversification report will come to fruition and what kind of jobs might take the place of any losses in the mining sector, that's about as unclear as anyone's best guess on the future of coal.
"That's a big question," Atchison said. "All I know is I want the movie rights to what happens. In just the last five years in Colstrip in the energy sector, in what's going on with coal, in what's going on with the environmental stuff, it's such an interesting mix of different stories about what will happen. It's fascinating. Every day it's kind of new. Where it's going to go, I don't know. But at least we're throwing it all at the wall and seeing what sticks."