Beth Lo read a story in her local paper about how hard the nurses have been working under COVID-19 without extra hazard pay, often under stressful conditions, and sometimes with inadequate protection or enough down time to recuperate.
She decided to help in her own special way.
The Missoula-based artist with an international reputation donated proceeds from the sale of 10 COVID-19-related pieces of artwork to benefit the Montana Nurses Association Foundation and future nurses. The artwork is COVID-themed, depicting young people wearing masks and bumping elbows instead of shaking hands, or spraying surfaces, or practicing social distance.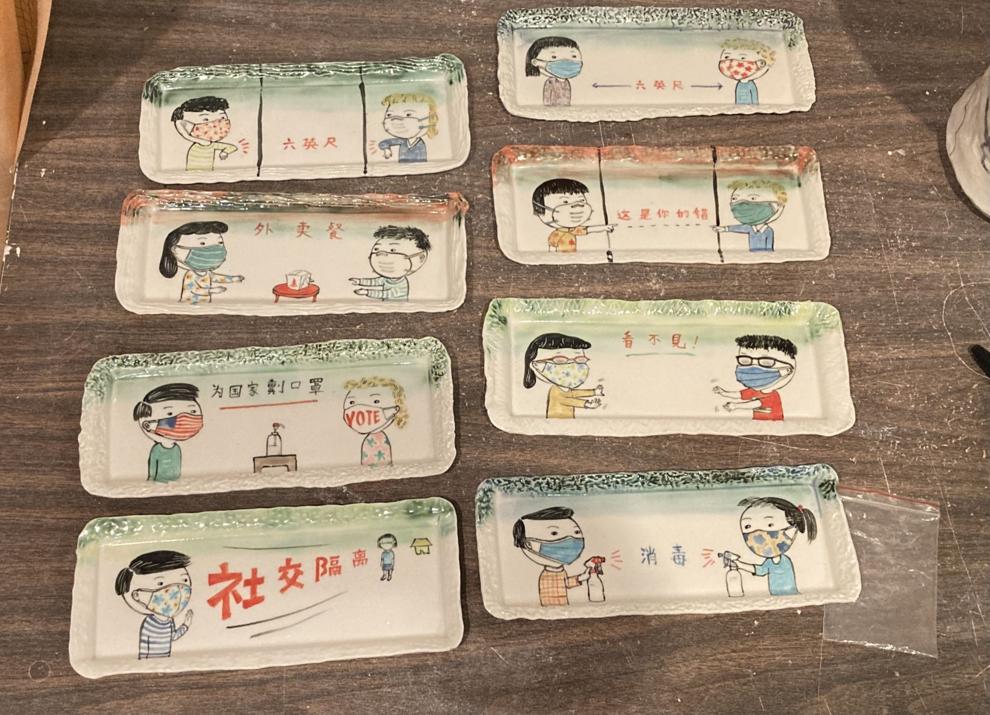 And there is more to come as Lo and the MNA are setting up a raffle around Father's Day to sell three more plates.
Lo said her plates retail for $300, and her donation will be her share of the revenue, which is $1,500. Lo hopes that a raffle will generate even more cash.
MNA Chief Executive Officer Vicky Byrd bought a piece that she will donate for a foundation raffle at the association's conference in October.
"I am so honored that an artist with Beth's stature has recognized the impact of Montana nurses especially during this health care crisis," she said.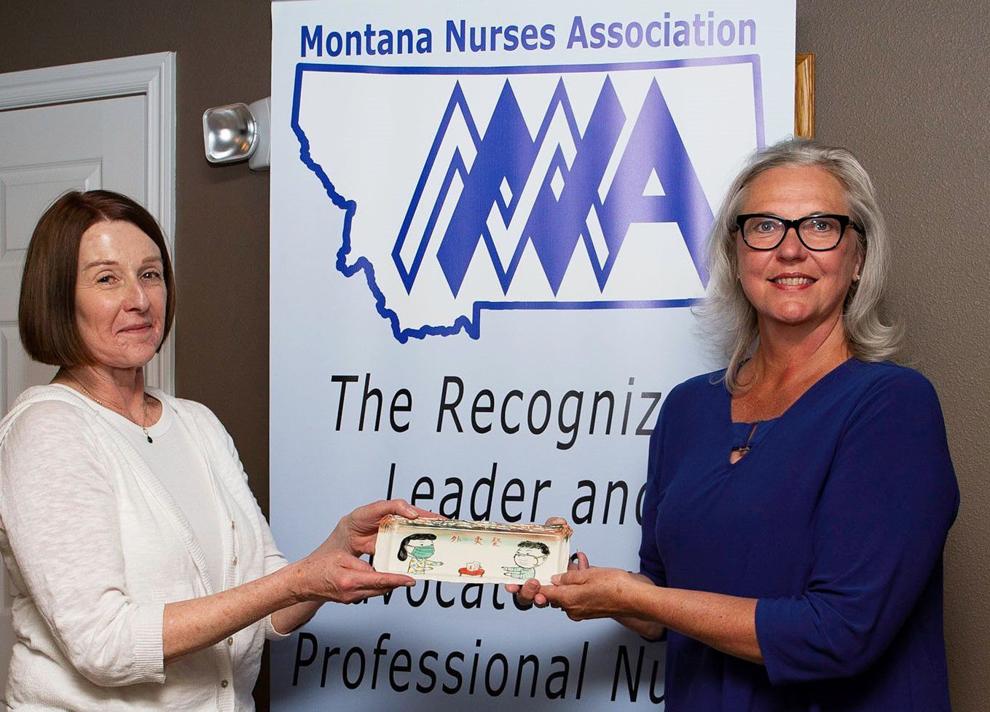 Sheila Hogan, director of outreach operations for MNA, said funds from the sale will be used to assist with scholarships, training and future needs. She said the previous Lo plates sold fast.
Lo, who retired in 2015 as an art teacher from the University of Montana, is represented by the Lucy Lacoste Gallery of Concord, Massachusetts. Lo has exhibited her work internationally and was one of four American artists invited to create work on the occasion of the 7th annual Gyeonggi International Ceramics Biennale in South Korea in 2013.
Lo was born in Lafayette, Indiana, to parents who had come from China, according to the website bethlo.com. She received a bachelor's degree from the University of Michigan in 1971, and then studied Ceramics with Rudy Autio at the University of Montana, receiving her master's of fine arts in 1974. She became professor of ceramics there when he retired in 1985, and was twice honored with the University of Montana Provost's Distinguished Lecturer Award, in 2006 and 2010.
"I loved my students and my colleagues and occasionally still get to work with a student or two," she said in an email.
Her figurative sculpture and pottery is at the Schein-Joseph International Museum of Ceramic Art at Alfred University, Harborview Medical Center, Seattle, WA, Microsoft Corp., Cheney Cowles Museum of Art, the University of Washington Medical Center, Seattle, WA, the Permanent Collection, Yellowstone Art Center, Billings, and the Hallmark Card Corporation Ceramics Collection, her website says.
She is also a bass player and vocalist for several musical ensembles including The Big Sky Mudflaps, a swing and jazz ensemble that has played on the "NBC Today Show" among other national venues, and Salsa Loca.
"My work in ceramics and mixed media collage revolves primarily around issues of family and my Asian-American background. Cultural marginality and blending, tradition vs. Westernization, language and translation are key elements in my work," she posted on her website.
Lo said she did a similar fundraiser last year when the coronavirus first broke out. That event was through Radius Gallery in Missoula, along with ceramic artists Adrian Arleo, Julia Galloway and Shalene Valenzuela, which aided the Food Bank, and a fundraiser with her Lucy Lacoste Gallery, which benefited the Emerson Hospital.
Assistant editor Phil Drake can be reached at 406-231-9021.